Prior to this he founded his own publishing house. ("If you want to make a small fortune in publishing, start with a big fortune," he says.) He also had a jewellery business, launched MTV Asia ("Our first video was Madonna, and we brown-papered a friend's office to make it soundproof.") and created the adventure travel company Action Asia Events. He currently shares his time between France, London and Hong Kong, where he still runs his 40-person-strong law firm.
Oldham tells us how success happens when disruption and creative ideas meet business rigour.
I was born in Hammersmith Hospital to a Geordie mum and an American father, who came to England during the war. The military had a rule of three strikes and you're out, and he got blown out the water three times. So he ended up taking coals from Newcastle to London – seriously. When I was seven, my father said: "Shall we move to Miami, or shall we go to Newcastle Upon Tyne?" I know what any other sensible person would have chosen – but no, we settled down up north.
I left school at 15 and hitchhiked to Turkey with a French girl I met in London. Then I had to tell her I wasn't actually 19. Just before my A levels, I got back in touch with her, and we escaped to Morocco and then France. I worked as a petrol pump monitor in France and did my A levels in correspondence. A child appeared on the scene, so we returned to the north of England and got married – we celebrate our golden wedding anniversary this year. She worked in a factory, and I worked as a bus conductor to pay my way through university – I did philosophy, politics and economics at Newcastle.
I was at law school when one of my fellow students said: 'Come to Hong Kong when you finish. The money's good and the weather's good." I got off the plane and fell in love with the place. The smell, the noise.
After half a legal career spent doing litigation, I started my entrepreneurial sidelines. I imported Space Invaders cocktail cabinets and just put them in vacant places; I bought properties, spruced them up and sold them; I published Playboy and Forbes in Chinese; and I bought the licence for Capital, a magazine that still exists. I've learned a lot.
Never start a business based on a licence, because you are only as good as the licence. That has been a regular fight for me. If you go to Mongolia, for example, and nobody knows about McDonald's, don't buy the licence. Instead, start your own burger joint.
You can be a very unsuccessful entrepreneur. There are lots of failed geniuses who have come up with something, and then a businessperson comes along – a Richard Branson type – with the experience, money and work behind it to turn it into a success. Innovation plus business rigour is the key to success.
Don't start a business unless you're extremely passionate about it. It's contradictory advice, because you should never fall in love with your investment. But you do need the passion, because otherwise it's just another job, and if it's about making money, there are easier ways to do that. Money is just a means to an end. What your end is – that's up to you to work out.
The best advice I've ever been given was from Li Ka-shing, one of the richest people in the world and founder of Star TV, who told me to take two transponders on a satellite that had a footprint covering Japan to Tel Aviv. He then told me to meet with MTV in Los Angeles. They were broadcasting to North America, South America and Europe, but I was offering them Malolos down to Manilla. They declined – and it was the biggest mistake they ever made. But they offered me the rights to the name and the content.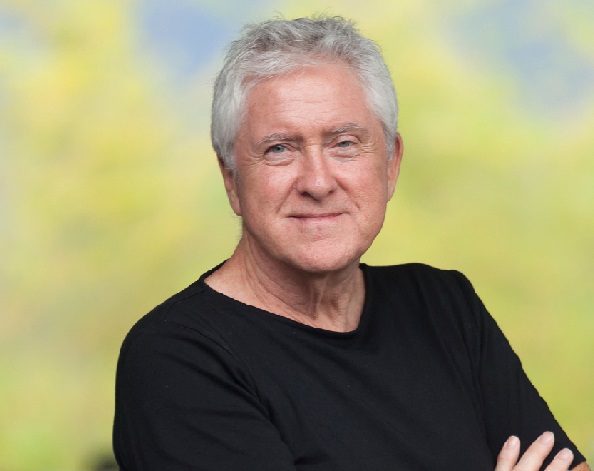 Gordon Oldham
The biggest advances are made in an industry when people from outside the industry come in, question and disrupt it.
We had cassettes and headphones, and we lined a recording studio with brown paper to make it soundproof. At that time, we were calling ourselves EZ TV, reaching Indians working on oil rigs, so we went ahead and launched MTV. Our first video was Madonna. Richard Li bought me out at 70%, invested $98m in us, and around 18 months later sold to Rupert Murdoch for $800m and I sold my remainder.
I never had the hotel bug, originally. I didn't even think I was a social person. But strangely enough, when I started taking on these challenges and actually helping people, I realised I actually get a kick out of seeing people happy. I opened a little hotel in Bali in 2000 and named it The Pavilions. It was a small renovation, 25 keys or so, but still charming. A couple of years later, someone suggested I build in Phuket, so I built 25 ocean-view villas – 100-square-metre rooms with the same space inside as outside. We now have a portfolio of Pavilions hotels and residences in nine locations around the world, including a new pop-up in Mongolia for experiential travellers.
My leadership style is exactly the same whether I'm working with hotel managers or lawyers. I have one principle, and I tell them right at the beginning – lead, follow, or get out of the way. I don't mind if you do it wrong once, and I'll trust you a few times. But don't screw it up.
The biggest advances are made when people from outside the industry come in, question and disrupt it. One of the most archaic industries in the world is hospitality: in this pyramid organisation, general managers generally just manage.
Don't be happy with the status quo. My biggest disappointment is with people who avoid trying to innovate or be creative because they don't want to screw up a bonus or change something that isn't broken. But that attitude doesn't keep you moving forward.
Anybody who gives you a five-year vision these days is either self-delusional or drunk. In the hospitality industry, Airbnb is a great example – nobody saw them coming. What they did is show what every hotel is supposed to do: offer more than the pillow, bring out the experience. I want to use the Pavilions Hotels as a campus to enhance the experience, to give you the feeling you are part of something.
Our Mongolia experience is extraordinary. We have the whole Orkhon Valley park, in the wilderness, 360km west of Ulaanbaatar. When you arrive, the last 40km is on a track, through water, up a hill. We only open for three months in the summer, for 25 guests at a time. It's an adventure like no other. We see these super-busy, jet-set high achievers reconnecting to nature and relaxing. They transform back into their best selves. It's great to be part of that.
Lysanne Currie writes about business and luxury travel for magazines including Robb Report, Luxury Plus, Glass Magazine and Meet The Leader.
Read more from Investec Private Bank