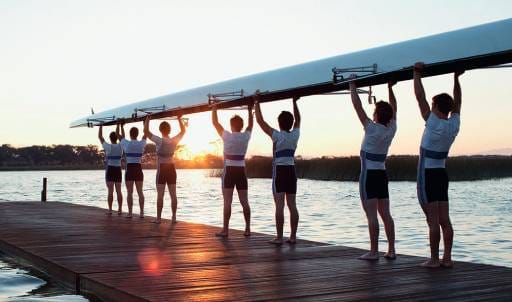 We take our role as stewards of your charity's capital seriously. We understand that you are entrusting us to invest responsibly on your behalf. Our approach involves ESG integration and engagement as standard. Environmental, social and governance (ESG) considerations have long been embedded into our investment processes.
We use external rating systems to delve deeply into companies' ESG credentials. Issues identified by such systems act as the starting point for our own proprietary ESG research work.
Stewardship
We exercise voting rights on behalf of our clients and engage with the boards of companies and Investor Relations teams where appropriate. These activities are overseen by our Corporate Governance Committees.
Voting
We exercise our fiduciary voting responsibilities on financial and ESG issues. When doing so, we take advice from Institutional Shareholder Services, a leading provider of corporate governance research and recommendations, as an input into our decision making.

Active engagement
Our analysts meet frequently with company management teams to discuss issues of governance. Where we have concern that a company isnot being managed in the interests of our clients, we will decide how best to engage. We raise concerns we have with companies around their ESG risk exposures and strategic directions.

Tailoring your portfolio
We can tailor your investment portfolio to reflect your preferences in several different ways.
Sustainability focus
We can concentrate your direct holdings towards those with higher ESG ratings, invest in specialist sustainable funds or look to buy direct holdings where the companies' products and services are aligned to the achievement of the UN's Sustainable Development Goals.

Ethical focus
We can identify companies that may conflict with your values and exclude direct holdings of these from your portfolio.

Specialist focus
We can increase your exposure to areas that align with your mission, buying investments such as environmental funds or social housing investment trusts.

Services for charities
Find out how we can help you help others with a range of investment management and banking solutions.
Resources for charities
Articles, insights, webinars, and training opportunities to help your charity run effectively.
Receive our newsletter
Get the latest charity news and insights delivered to your inbox with our Charity Matters newsletter.
It is important to note that investments in companies with strong ESG credentials, or which seek to have a positive impact on the environment or society are also exposed to investment risk. You may not recover the full amount of your investment. Your capital is at risk.
Responsible investing news and insight
Investec Wealth & Investment (UK) is a trading name of Investec Wealth & Investment Limited which is a subsidiary of Rathbones Group Plc. Investec Wealth & Investment Limited is authorised and regulated by the Financial Conduct Authority and is registered in England. Registered No. 2122340. Registered Office: 30 Gresham Street. London. EC2V 7QN.