Investec was built on the spirit of entrepreneurship, and we're proud to support budding entrepreneurs who want to make a sustainable, positive impact in the local community. We do this through the award-winning Investec Beyond Business programme.
Investec Beyond Business
Investec Beyond Business is a social enterprise incubation programme which we run in partnership with the Bromley by Bow Centre. It aims to help promising entrepreneurs who are committed to creating sustainable, profit-making businesses which also generate social outcomes. The programme operates in Hackney, Newham, and Tower Hamlets.
Each year, Investec helps to launch five to six new social enterprises. The launched enterprises tackle a variety of social issues including youth unemployment, social exclusion, vulnerable families, community cohesion, homelessness, mental health, rehabilitation of ex-offenders and food poverty. Female applicants as well as those belonging to ethnic minorities are encouraged.
As part of the programme, successful candidates receive intensive support, including training and expert advice through the Investec Beyond Business College, which is run by volunteers from across the company. These entrepreneurs also receive funding of up to £20,000 each to launch their new enterprises.
£6.5m
collective turnover
Ever since Investec became the sole provider of funds for Beyond Business in 2011, the programme changed its name to Investec Beyond Business and has launched 56 social enterprises, many of them female-led and from diverse backgrounds. These businesses have created more than 375 jobs so far, as well as 54 work experience and 76 volunteer placements in the community. They have also generated a total turnover of £6.5m.
The success rate of these social enterprises is high: 75% are still operating after three years. The national average success rate for new businesses is 50%.
Investec also launched four additional successful businesses between 2008 and 2011, when we were a junior partner in the programme.
This year's successful entrepreneurs are:
Blackout Dance Camp CIC
Blackout Dance Camp CIC is a recognised emerging community dance educational provider in the field of Caribbean, Hip Hop, Vernacular and Commercial diasporic dance. They hope to evolve and flourish creative talent at an international scale and improve the quality of lives of their beneficiaries, including people from all backgrounds, but specifically from marginalised groups.
Flow Space
An important outcome of this enterprise will be the acceptance of emotional and mental health as a positive lifestyle choice, no less important than physical health. They offer a series of activities to support their aims including ceramic and clay classes and 8-week 'Mindfulness based cognitive therapy' classes. They offer places in their classes for free or partial payments to those in the community who are not in the position to pay for classes as well as full fee-paying participants. They are currently working with a local domestic violence organisation Sister Space and the yoga practitioners are truly reflective of the local community making them accessible and relatable.
First Fruits Environmental Service
Trying to address several issues in east London: waste management, social inclusion, community inclusion, youth unemployment, homelessness, poverty, environmental degradation, and mental health. They hope to help elevate these issues by collecting green garden waste, food waste from food retailers, homes and restaurants, waste construction wood and convert to compost, charcoal and other saleable commodities including organically produced vegetables furniture and timber. They will provide employment, counselling, and training to individuals on the margins of society.

Hearth Bakery
The working day-to-day model is as a bakery and eatery, supplying baked goods and savouries to retail and wholesale customers in Hackney Wick and beyond. The social enterprise is focussing on regeneration: social, agricultural, and industrial, a bridge between local communities and engaging them on personal and local issues over communal food. Agricultural, supporting small-scale farms and regenerative agriculture to enable farming for a better future. Industrial training to employ unemployed young people to become a new generation of hospitality professionals with an interest in environmental impacts. They hope to create a new working model for fellow food businesses to demonstrate a healthy working environment for hospitality staff where wellbeing and individual needs are put first.

Skater Gals and Pals
Skater Gals and Pals (SGP) works to achieve fair representation and bring more exposure and opportunities for marginalised communities in today's skate culture. Their core principles include: community building, social prescribing and physical and mental wellbeing. To make skating accessible, SGP deliver weekly skate sessions, beginner sessions for families and kids and two skate programs for young girls in collaboration with Hackney Council and Poplar HARCA housing association. Moreover, SGP offers digital and physical safe meeting spaces for individuals experiencing marginalisation and discrimination to meet, share their experiences and uplift each other.
In their words

Investec Beyond Business entrepreneurs share their inspiring stories and community impact.
Ruth Rogers, founder of The Canvas Cafe
Ruth discusses where her idea for The Canvas Cafe came from and her journey to launching it through the Investec Beyond Business programme.
Ruth Rogers, founder of The Canvas Cafe
Ruth discusses where her idea for The Canvas Cafe came from and her journey to launching it through the Investec Beyond Business programme.
Elroy Powell, founder of Diverse Music Solutions
Elroy 'Spoonface' Powell talks about his social enterprise: "One agency, one project, one song, feed a hundred smiling children. It's that simple".
Project grants for charities
Outside our partner organisations, we support small to medium charities through small project grants. If you represent a charity that works in our focus areas – education, entrepreneurship and/or environment – and are local to one of our offices, you can apply for a grant. Please read the full criteria below to find out more and get in touch.
You may also be interested in: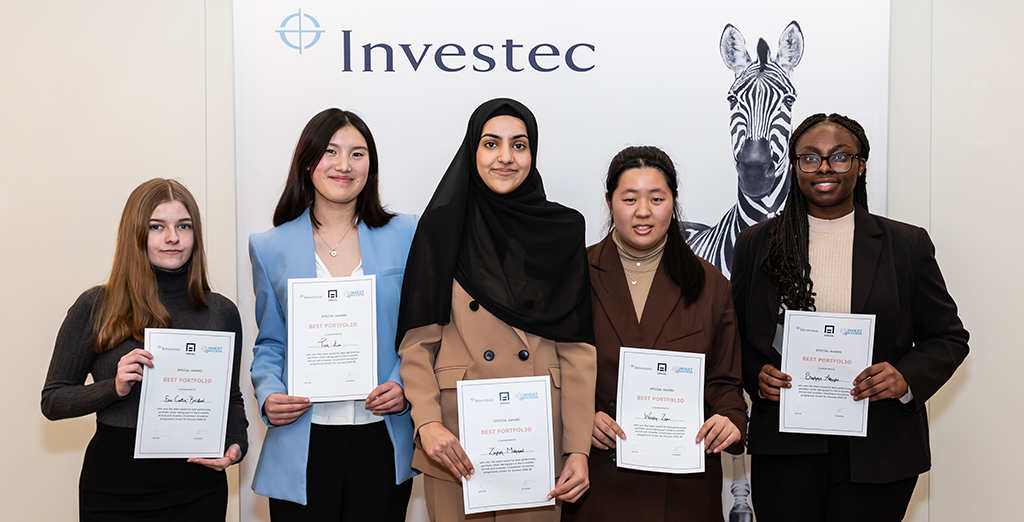 Our education programme
We aim to help young people in communities local to our offices to achieve their goals in life, beyond academic study.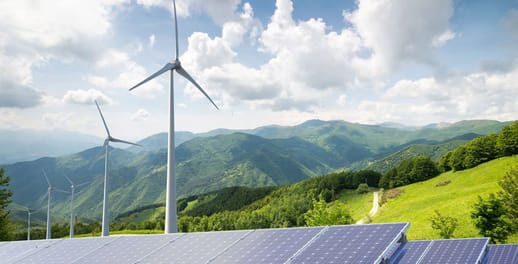 Environmental initiatives
Learn more about Investec's work to reduce our environmental footprint, promote preservation and improve our local communities' environment.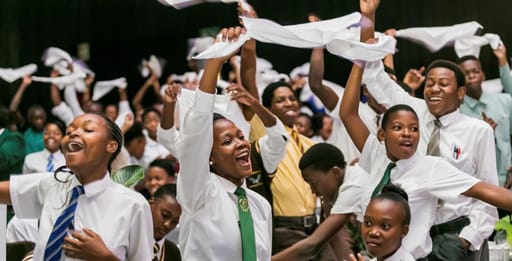 Our community work in South Africa
We strive to create economically active citizens that contribute to socio-economic growth in South Africa.