{[cf.currentClientType.secondaryCtaText]}
COVID-19
Exclusive Credit Union offering from Investec Europe Limited
20x20 Chapter 5, The Future for Women in Sport: Choose What's Next
Research and Insights
Investec Private Client Lending Residential Update
Market Overview - Dollar Buyers Beware
Investec proud to support the CUMA conference
Investec Europe Limited - Credit Union Newsletter, Q3 2020
Investec Corporate Finance Wins at the Finance Dublin 'Deals of the Year' Awards
COVID-19
Update 21 September 2020 Investec is open for business.
With the Government announcement of the Resilience and Recovery 2020-2021: Plan for Living with COVID-19 in Ireland on 15 September and the further measures announced for Dublin on 18 September to Level 3 of that plan we want to assure all our clients that we are open for business and are ensuring continuity of service in these challenging times.
Our first priority is to ensure the safety and wellbeing of both our staff and clients. With social distancing and restrictive measures in place we are providing continuity of service to our clients through a combination of remote working and a limited number of staff performing key functions from our offices at the Harcourt Building in Dublin and Albert Quay in Cork.
Should any client wish to discuss their particular circumstances please contact your Investec Ireland relationship manager in the usual manner by phone or email.
Investec's primary contact telephone number (01) 421 0000 is fully operational from the hours of 9:00am – 5:00pm.
Keep safe and take care.
Michael Cullen
CEO Investec Ireland
COVID-19 Information for Clients of Investec Private Finance Ireland Limited
 
Download COVID-19 FAQs Document  
Exclusive Credit Union offering from Investec Europe Limited
We are delighted to advise of our exclusive Credit Union offering from Investec Europe Limited
The Investec Callable Note Plan is a senior preferred medium term note and will be listed on the Irish stock exchange, Euronext. The Bond offers the security of an A rated bank with a fixed rate coupon. The details are as follows:
Credit is Investec Bank plc: Moody's A1 and Fitch BBB+

Maximum term 3 years. The Plan may mature early in years 1 and 2 at the discretion of Investec Bank plc (Issuer)
Fixed Coupon of 0.20% paid annually
Minimum Investment €250,000
Closing 25 September 2020 (or earlier if fully subscribed)
Should you wish to proceed with this offering, please review the Investec Callable Note Plan brochure and complete the Investec Europe Credit Union Mandate (if not completed previously) and page 9 of the brochure.
20x20 Chapter 5, The Future for Women in Sport: Choose What's Next
New 20x20 podcast Choose What's Next, Monday 21 September. If we all #ThinkItAskIt we can change the future for women in sport.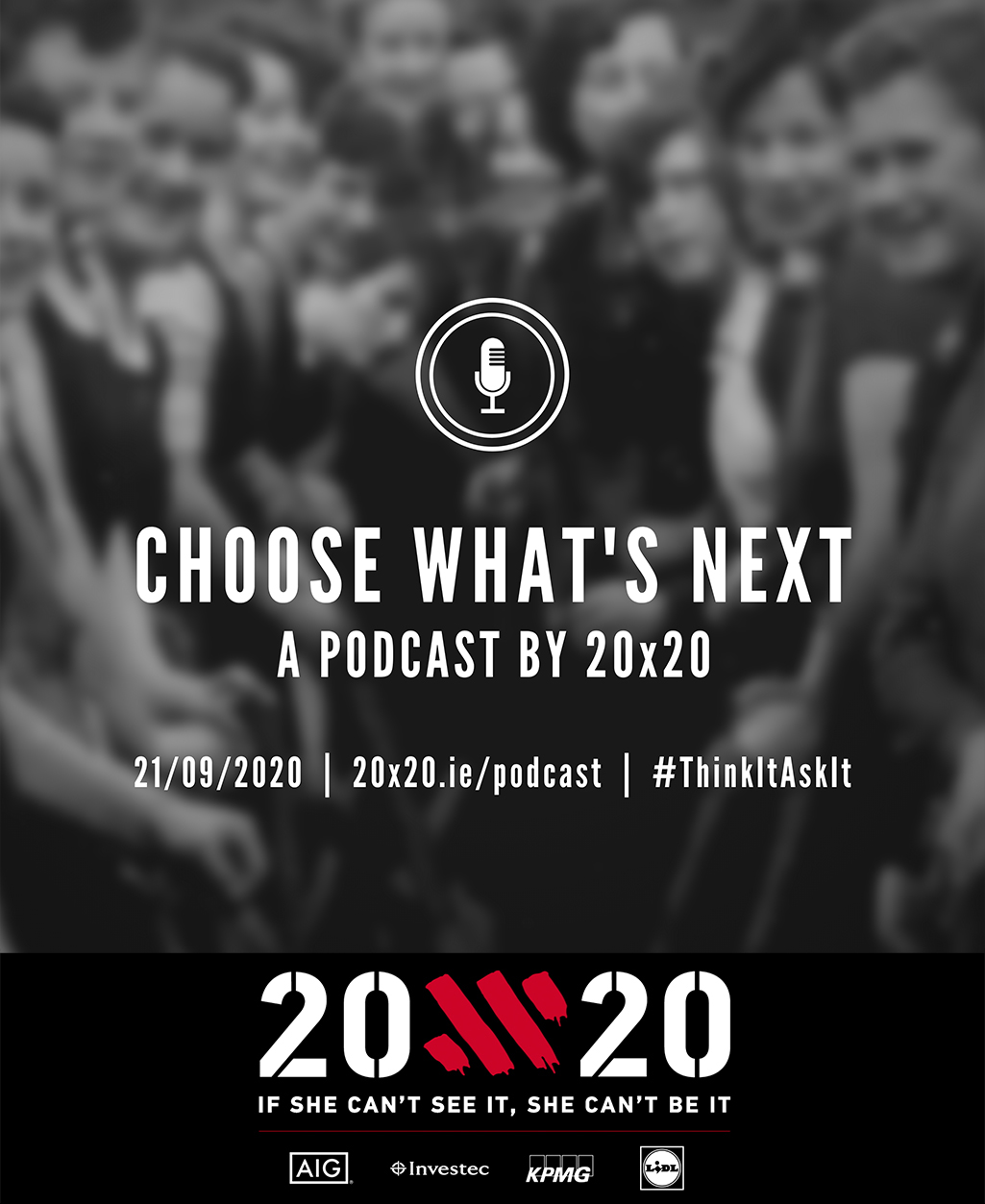 Research and Insights
In September's Research Bulletin we look at some of the mixed indications in the domestic economic data at present and round-up international trends as economic recoveries take hold. Investec Treasury summarises the latest Brexit-related currency moves and looks at what renewed volatility in oil markets means and Investec Private Finance Ireland Limited examines the latest trends in the residential market.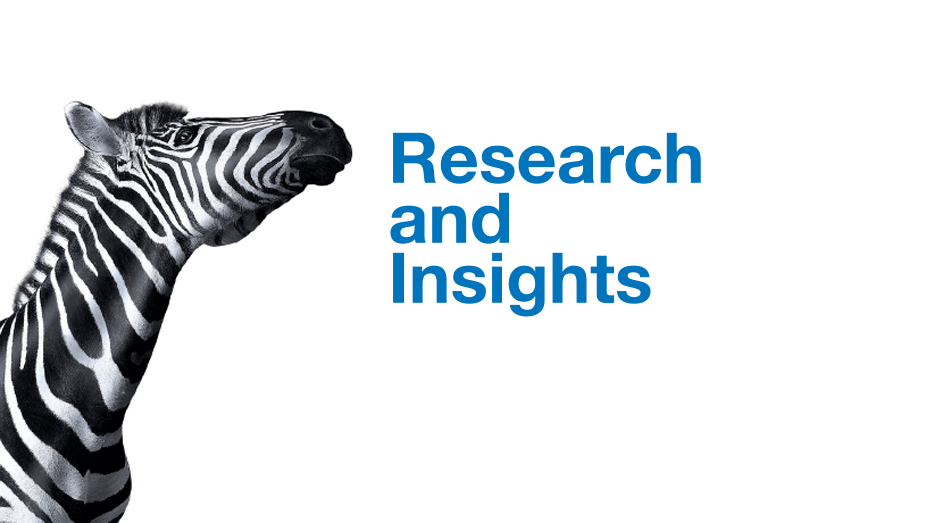 Investec Private Client Lending Residential Update
Resilient is perhaps the word that best describes how the housing market has fared during the pandemic so far. Despite predictions of a significant fall in residential property values, there has been little obvious impact on pricing to date.
In our Investec Private Client Lending Residential Update we cover the following topics:
Residential prices not significantly affected by the pandemic
Resilience of rental market reflects supply-demand dynamics
Mortgage drawdown volume were encouraging in Q2
New housing completions have so far held up better than feared
Market Overview - Dollar Buyers Beware
The sharp dollar sell-off of recent months has been a boon for the Irish import (to the US) sector but as the pivotal/psychological $1.20 EUR/USD level has shown, there are various roadblocks in the way of further progression. Justin Doyle shares his views on why he thinks dollar buyers may have a narrow window to take advantage of these currently attractive EUR/USD levels.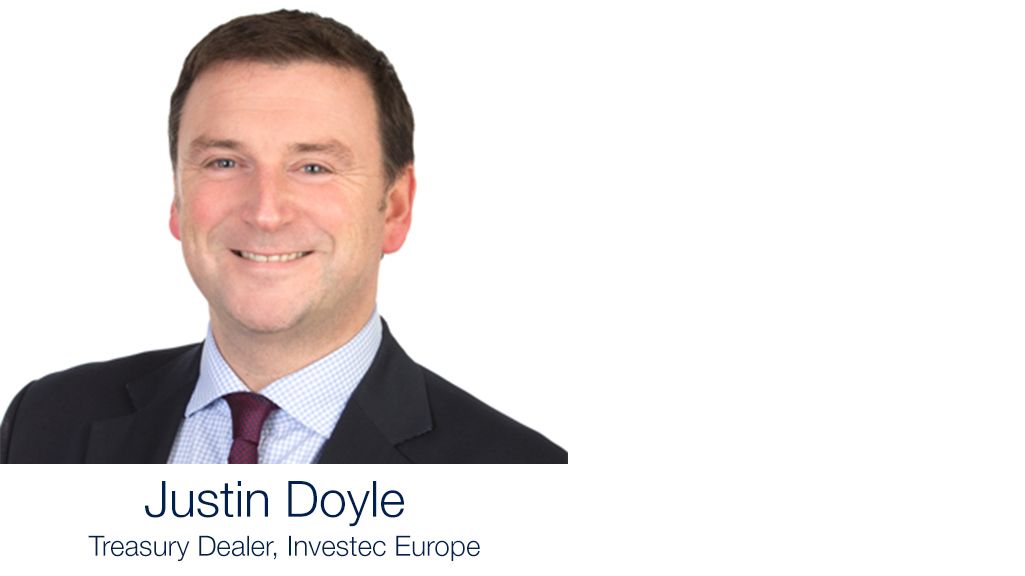 Investec proud to support the CUMA conference
Investec are once again proud to have supported the CUMA conference on 8 & 9 September. We share the conference messages of 'Resilience & New Realities' and are here to guide and assist our clients through these challenging times. For more information visit www.cuma.ie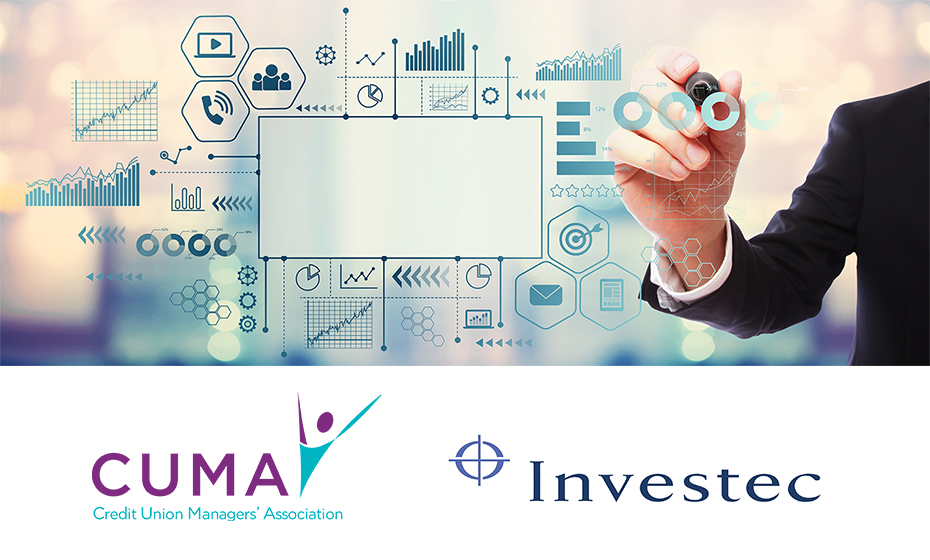 Investec Europe Limited - Credit Union Newsletter, Q3 2020
Investec Europe is delighted to announce the release of our new Credit Union Newsletter.
In this first edition we look at the economic impact of the pandemic and provide an overview of the expanded 5th EU Money Laundering Directive.

Investec Corporate Finance Wins at the Finance Dublin 'Deals of the Year' Awards
Investec Corporate Finance, a leading provider of corporate advice on M&A and Funding to Irish Corporates, is proud to have advised on four winning deals in the recently published Finance Dublin 'Deals of the Year' awards.
The four winning deals were ATA (Acquisition Funding), Silver Hill Farm (Private M&A), Green Isle Brands (Agri-Food M&A) and IRES REIT plc (Equity Raise).
In addition, two further transactions on which we advised were also included on the shortlist for the awards, Yew Grove REIT plc 100m placing programme & initial placing and Mainstream Renewable Power's share placing & fundraising.
These transactions highlight our strong track record in advising on successful transactions in the Irish market.

Regulatory Status
Investec Europe Limited trading as Investec Europe is regulated by the Central Bank of Ireland. Registered in Ireland Number 222173. Registered office The Harcourt Building, Harcourt Street, Dublin 2, D02 F721.
 
Investec Private Finance Ireland Limited trading as Investec is regulated by the Central Bank of Ireland. Registered in Ireland Number 222489.Registered office The Harcourt Building, Harcourt Street, Dublin 2, D02 F721.