At Investec, we aim to build true partnerships with our clients. Foreign exchange doesn't have to be a complicated world.
Our team of dedicated dealers are committed to understanding your business and our highly commended digital platform, Investec ix, will make it easier and quicker to manage your FX activity.
Investec ix: Our innovative digital platform
Smart tech, smarter decisions
Investec ix is designed to perfectly complement your relationship with your dedicated FX dealer. We've used the latest technology to develop an intuitive, easy-to-use platform that puts you in control of your risk management strategy and execution.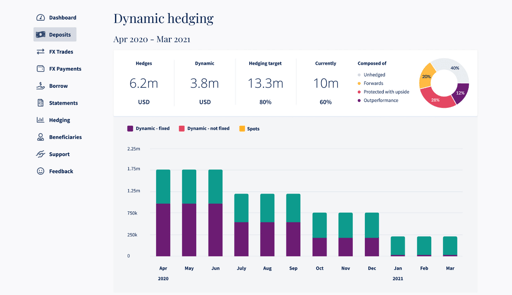 FX analytics
Use innovative analytic tools to better understand your market risk.
Dynamic hedging
Reduce the operational burden of implementing a systematic FX hedging program.
International payments
Make global payments seamlessly, whenever you need to.
Team access management
Keep your finances in the right hands by managing and monitoring each team member's access.
Experience seamless end-to-end currency management
Understand your exposure
We appreciate that FX is critical to the success of your business. Our unique risk modelling and analytics allow us to view your overall exposure with clarity, proactively spotting risks and opportunities. No blind spots, better decisions.
Jargon-free market intelligence that is relevant to you and easy to act on.
Complete oversight of your FX position 24-hours a day through Investec ix FX Analytics.

Stay in control of your risk
You know your business, but we know that currency markets can present uncertainty at times. We put you in the driving seat with easy access to the people and digital tools that will make a difference, all working together the way you need.
Your dedicated FX dealer will be your unique point of contact and act as your eyes and ears in the market.
Our digital platform, Investec ix, makes managing your risk simple, whether you're executing a one-off transaction or implementing a systematic hedging programme.

Dansko Foods Ltd
Time and time again, Investec has proven themselves to be an extremely effective provider of currency options that fit the ever-changing needs of my business.
David O'Neil, CEO, Dankso Foods.
Combilift
As a major exporter, Combilift knows the importance of an appropriate currency strategy and uses services provided by Investec.
Martin McVicar, CEO, Combilift.
Kirby
Investec are our go-to people when it comes to currency. They've been very, very helpful when it comes to hedging and have saved us a lot of money.
Mark Flanagan, Managing Director, Kirby.
Integrity360
We have customers in the USA and UK, so we need Investec to manage the currencies we trade in.  Risk management is key for us and that's where Investec come in.
Eoin Goulding, Group President, Integrity360.
8 West
Investec really suited us because they're quite nimble like us.  They had the right ideas and the right people and their products are very competitive.
Eamonn Franklin, Joint CEO, 8 West.
Let's start a conversation
If you'd like to hear how we can help you and your business, or see a demo of Investec ix, talk to the team today.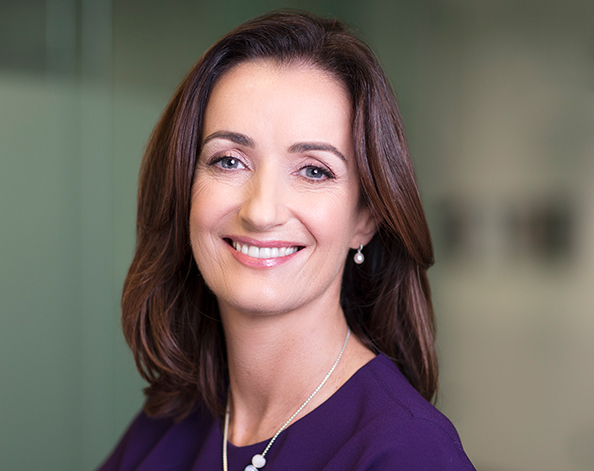 Aisling Dodgson, Head of Investec Treasury
No matter what industry you are in, currency fluctuations will be a risk. By working with our experts, you can manage that risk.
Protect your business from fluctuations in foreign currency markets. We can help you with the currency risk associated with importing and exporting.
Understanding your needs

To help you manage your currency risk, our foreign exchange dealers will listen to your needs. The more they learn about your foreign exchange exposure, the more they can empower you to make informed decisions.

A strategy that suits you

From seamless international payments to bespoke currency hedging services, our experts will take the time to develop a comprehensive understanding of your business and create a tailored strategy for you.

Get the latest on currency markets, direct from the dealing and trading desks
Complete our simple form to receive our daily morning email and stay up to date with issues that affect your business.
Let's start a conversation
Speak to a member of the team today and see how Investec can help you and your business.