Eoin O'Callaghan is the Investec 20x20 Media Awards winner for the month of February. Eoin's winning online article published on www.the42.ie on January 27th, 2019, entitled: "Football was her life – it was all she ever wanted to do;': The revolutionary and unheralded Irish icon" is an in-depth feature on the life and career of Anne O'Brien, the Dublin woman who became Ireland's first ever professional footballer when she moved to France in the 1970s.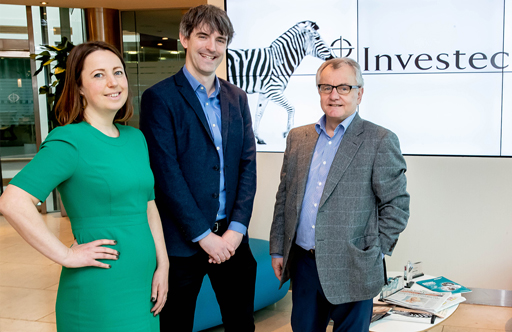 Pictured is Niall Kelly, Deputy Editor of The42.ie, accepting the inaugural Investec 20x20 Media Award, on behalf of Eoin O'Callaghan - Investec 20x20 Media Award February winner, with Anna Kessel, Investec 20x20 Media Awards Chair, and Michael Cullen, Investec CEO and Investec 20x20 Media Awards judge.
Anna Kessel, Investec 20x20 Media Awards judging panel Chair, said: "Anne O'Brien was dubbed 'the greatest footballer you've never heard of'. Eoin's retelling of her story for 21st century readers seeks to redress that injustice, at the same time beautifully encapsulating why this women's sports media prize is so vital - providing a platform to women's sport stories that would otherwise be missed."
Michael Cullen, CEO, Investec said: "Eoin O'Callaghan's article on Anne O'Brien is representative of what the Investec 20x20 Media Awards are all about – drawing attention to the unsung heroes of Irish sport.  We look forward to uncovering more stories of female sporting role models."
Mary O' Connor, CEO, Federation of Irish Sport added: "The first Investec 20x20 Media Award is a fantastic female success story and very thought provoking – celebrating a female sports star that was recognised internationally but not nationally. We look forward to more."
The Investec 20x20 Media Awards recognise and reward excellence in Irish journalism focused on Women in Sport. Investec is a proud sponsor of 20x20, an initiative presented by The Federation of Irish Sport which calls on the people of Ireland to provide more support for women in sport. In demonstrating its commitment to the initiative, Investec has created this new awards scheme to help change the perceptions of women's sport.  The Investec 20x20 Media Awards recognises that increased visibility will lead to greater cultural recognition of girls and women in sport.
The winning article can be found online at: https://www.the42.ie/anne-obrien-football-4458242-Jan2019/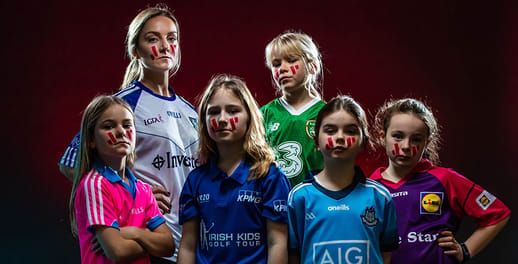 How to Enter
Find out how to enter the Investec 20x20 Media Awards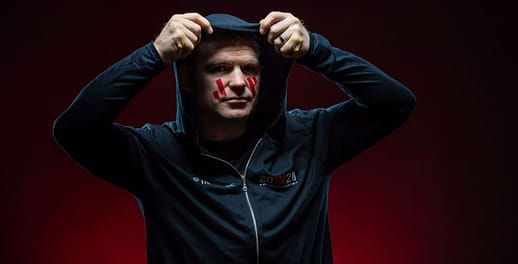 Judging Panel
Meet the 2019 judging panel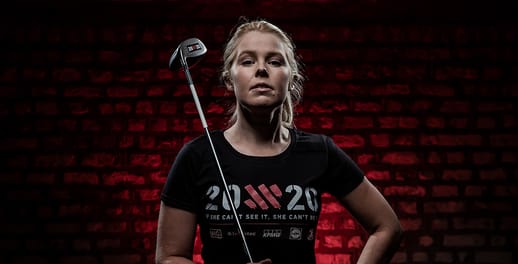 Terms & Conditions
View the full terms and conditions for the Investec 20x20 Media Awards