In August 2022, South Africa's headline CPI inflation moderated from 7.8% to 7.6%. The outcome was in line with Bloomberg consensus expectations (ICIB F: 7.5%). However, core CPI inflation surprised on the downside, rising to 4.4% from 4.6% (Consensus 4.6%).   
Over the month, CPI prices rose by 0.2%. Food prices continued to rise, contributing 0.3ppt to the monthly rate of increase. The effect on headline CPI was partially tempered by a decline in the fuel price, which subtracted 0.1ppt from the overall rate of increase. Private transporters adjusted their prices to reflect a decline in the fuel price, whereas public transport continued to pass on higher fuel prices.  Tourism related industries such as package holidays and hotels recorded small declines in monthly price changes. 
Food prices rose by 11.5%y/y (P 10.1%), which is the highest rate of increase since February 2017 and well above a five year average of 5.0%. This is mainly due to meaningful price increases for most of the sub-categories, i.e., grain (17.8% vs vs. 13.7%), oils and fats (37.6% vs. 36.2%), sugar (9.2% vs 7.5%), milk and dairy (8.2% vs 5.5%). Price increases of protein products stabilised above 9.0% (9.2% vs. 9.4%).  Food prices, especially those of grains, are expected to remain under upward pressure in the coming months. We expect a decline in fats and oils as global palm oil prices have declined. We are monitoring the following dynamics: (1) meat price increases with the foot and mouth disease (the ban on cattle movement was lifted in early September and (2) extreme weather events that have impacted the northern hemisphere summer season (corn prices have accelerated by 10% as a result).  South Africa's new summer crop planting season is one month away.   
Petrol price inflation has started to moderate, owing to a decline in the oil price and crack spreads on refined products. Petrol inflation decelerated to 43.2% (P56.2%), a R1.30/l reduction in the fuel price. In August, the decrease of R2.04c/l will moderate the annual increase to ~33.0%. A further R1.0c/l is expected in October, lowering the annual rate of increase to ~28.0%. However, the diesel price has settled above the fuel price. Historically, the diesel price was lower than the fuel price, i.e. 6-year average at -R2.75c/l. The high price of diesel continues to keep transport costs of companies at elevated levels, as well as diesel costs of Eskom (feeding into higher primary costs which need to be recouped from tariff increases). 
September's inflation is expected to remain unchanged at 7.2/3%  before moderating in 4Q 22 to 6.6% in December 2022 (2022 average of 6.6%). Base effects will be the primary driver, aided by the direct effect of the petrol price reduction in September and October. Core CPI inflation is expected to drift higher, with input costs remaining under pressure from a weaker ZAR, higher wages and electricity increases. We have noted that producer price inflation remains elevated but supply chain pressures and commodity prices have moderated. The recent fall in the rand's value to +R17.00/$ could counter some of the more constructive developments of inflation indicators if the rand consolidates in a lower trading range of R17.00 to R18.00/$. 
Figure 1  Headline vs. core CPI inflation  and repo rate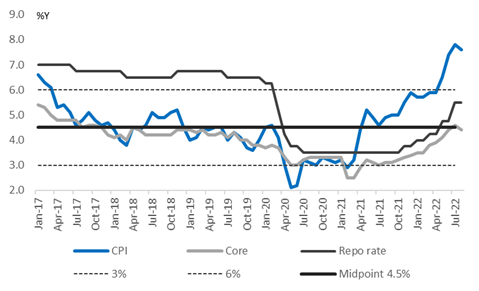 Figure 2  CPI inflation: Core, goods and services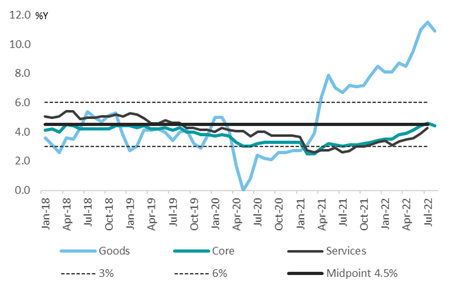 Figure 3  Breakdown of headline CPI inflation: non-durable goods inflation remains elevated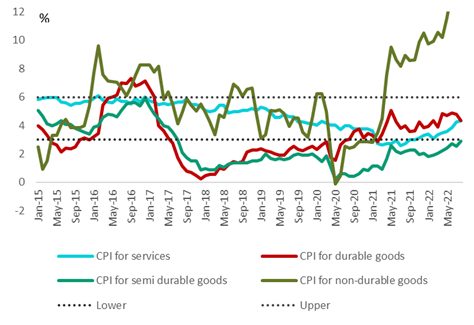 Figure 4  Food price inflation remains elevated whereas fuel price inflation is moderating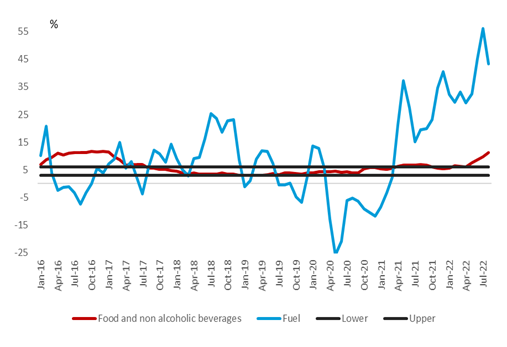 Figure 5 But the diesel price remains high relative to the petrol price (c/l)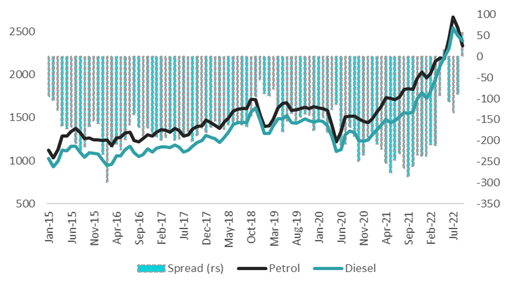 Figure 6  SA vs G10, US and China inflation rates
Headline CPI inflation are in the process of peaking (eg. US but focus is now on the stickiness of core)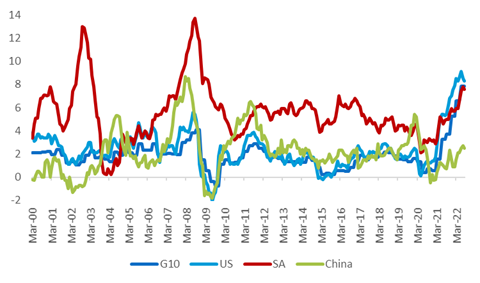 What are we watching:
Wednesday (today):
FOMC (+75bps to 3.25%) and Brazil (unchanged)
Thursday:
MPC (+75bps to 6.50%)
Switzerland (+75bps)
Indonesia (+25bps)
Norway (+50bps)
Turkey (unchanged)
United Kingdom (+50bps)
Japan (unchanged, comments on YCC?)
Unfolding
Ukraine/Russia – referendum in four regions and Russian annexation