Producer price inflation moderates to 16.6% from a high of 18.0%y/y in August, driven by lower oil prices
• Producer price inflation for final goods moderated for the first time since reaching a low of 0.3% in May 2020, rising by 16.6% from a high of 18.0% in the previous month. The outcome was below Bloomberg consensus expectations of 17.5%, the first time in more than 12 months. Over the month, producer prices decreased by 0.5%, the first decline in 26 months and an average increase of 1.4%  over the past 12 months. 
• Of this,  the decline in petrol and diesel prices accounted for 60%. Petrol price inflation has receded to 44.4% (61.7%). The moderation in the annual increase of the diesel price was less pronounced (58.0% from 69.9%) due to firmer demand for diesel than petrol (with both byproducts of crude oil). The price increase of chemicals remained elevated at 21.3% (unchanged from the previous month). 
• Food prices at the manufactured level continued to rise at a more moderate price, reaching 15.4% (15.1%). Protein prices continued to rise (14.0% from 13.8% and 15.0% from 13.8%, respectively), whereas the price of oils and fats decreased as global palm prices declined (52.4| from 64.9%). The latter is expected to lead to lower retail prices in the coming months. 
• Intermediate price inflation continued to moderate to 13.4% from 14.7 after peaking at 23.1% in November 2022. Lower commodity prices such as glass, chemicals, fabricated metals, iron and steel all recorded lower increases but remain elevated at 10.1%, 23.5%, 15.2% and 13.6%. 
• PPI inflation is expected to have peaked in July, with a reduction in the petrol and petrol prices and other commodity prices starting to filter through. However, the ZAR has depreciated by more than 6.0% in the past month, raising the risk of more persistent imported inflationary pressures and keeping upward pressure on input costs.  
Figure 1  PPI for final goods, PPI ex petroleum products and PPI ex food products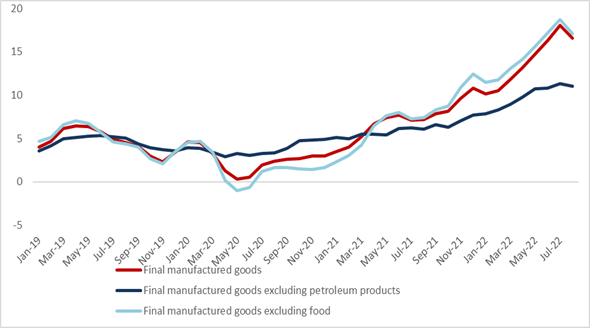 Figure 2   PPI for final and intermediate goods vs CPI goods