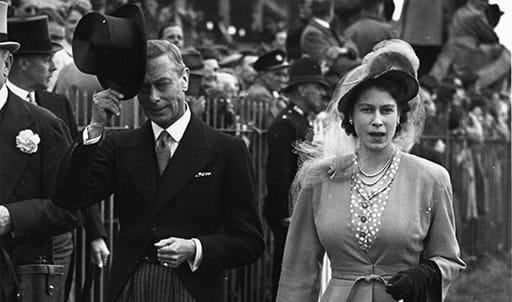 As a princess
The lifelong association between Britain's longest reigning monarch and the world's greatest flat race began in 1946. As a child, Elizabeth had been a keen rider since the age of 6; by adulthood she was an accomplished rider, and a few weeks after her 20th birthday, Princess Elizabeth accompanied her father, King George VI, to the Derby at Epsom. The Royal Family were already closely involved in British horseracing and often had runners in the top races.
George VI's father, George V, owned the horse under which Emily Davison fell in the famous 'Suffragette Derby' of 1913. Within a few years, the future Queen was a regular attendee at Epsom, starting an association that would continue for more than 70 years to the present day.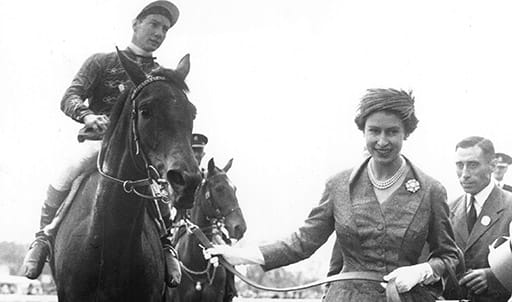 As the Queen
Elizabeth II was crowned Queen of England on 2 June 1953. One of her first actions was the Coronation Honours List, in which Britain's renowned champion jockey Gordon Richards was knighted. Four days later, Her Majesty attended the Epsom Derby as always, and Gordon Richards made his 28th and final attempt to win the world's greatest flat race. 
On Pinza, he succeeded where he had fallen short 27 times previously, beating the Queen's horse, Aureole, into second place, to win what became known as the Coronation Derby.
The Queen's arrival by motorcade through Tattenham corner to the jockey club enclosure, accompanied by the raising of her standard, would become a familiar sight to racegoers at Epsom, beginning the countdown to the richest flat race in Britain.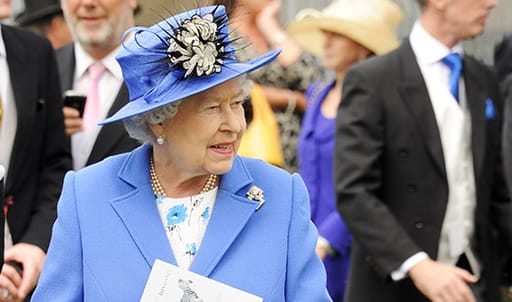 As an owner
Her father's death also meant that Queen Elizabeth II inherited one of the finest collections of breeding and racing stock in the world. Jockeys wearing the purple and scarlet colours of Her Majesty have won more than 1,600 races on horses she owns; indeed she was the British flat racing Champion Owner in 1954 and 1957. As an owner she has won all of the British Classics, some multiple times, with just one exception: the Investec Derby. 
Although Willie Carson won her the Investec Oaks on board Dunfermline in 1977, victory in the Derby as an owner still eludes her to this day.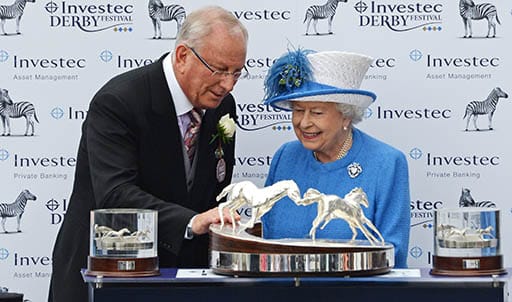 As a presenter
Even at the age of 90, Her Majesty still achieved a Derby first in 2016, when she finally got her hands on the winner's trophy. This was not the result of an unexpected victory; to mark the year of her 90th birthday, Her Majesty was invited to present the trophy to the winner. In a hotly contested race, Pat Smullen drove Harzand to victory by a length and a half, winning both the Investec Derby and the honour of meeting the Queen.

As Investec marked its tenth year of sponsoring the Derby in 2018, Her Majesty moved into her eighth decade of attending the race. The Epsom crowds hope to see her again in 2019, and for many more years to come.

Winners run a different race