Electric vehicles are one cog in a vast shift in sentiment towards renewable clean energy. It has the potential to make an impact on one of the most urgent challenges facing our cities, human health and the planet. 
At the centre of this is the long term prospect of profitting from the enormous amount of investment being made into the wider clean energy sector, as markets continue to focus on the near term economic uncertainty. 
Key statistics
36,000
amount of premature deaths a year in the UK caused by chronic health conditions linked to air pollution
37 out of 43
zones in the country, shown by latest figures (2017), still have illegal levels of nitrogen dioxide
up to 45%
the reduction of exhaust NOx emissions by the newly integrated ULEZ
Where are the investment opportunities in electric vehicles?
Marc Elliot explains the EV investment opportunities in the auto and utility sectors. Maurice Hochschild talks about how the mass adoption of EVs in the UK, and around the world, is well underway. That's opening 'an extraordinary world of opportunity', as technical, regulatory and supply challenges are being overcome. (Video: 22 min)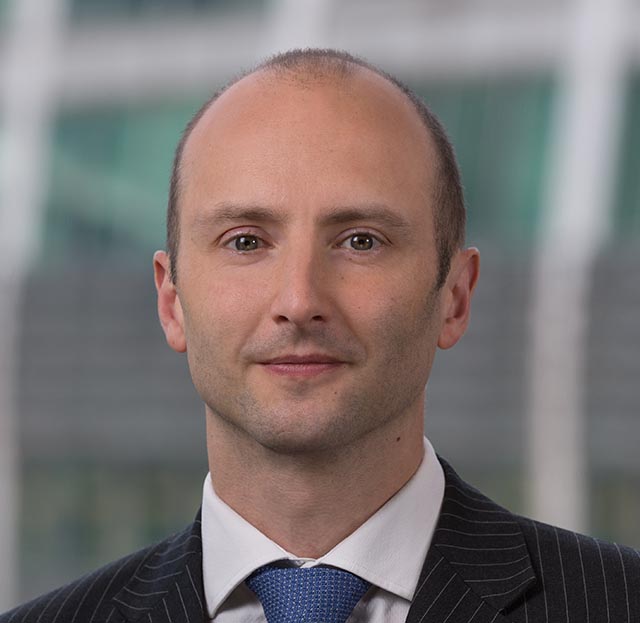 Marc Elliott
Equity Analyst - Energy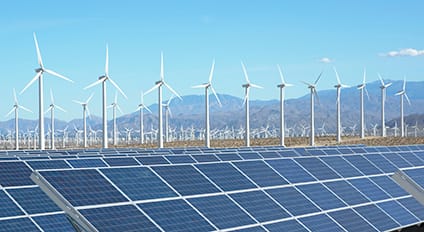 Renewable
energy
Energy from renewable sources delivered 33% of UK power last year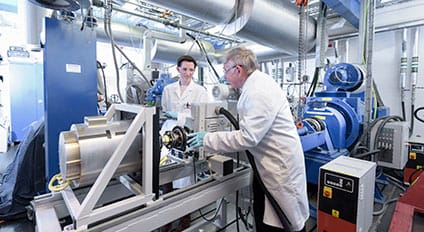 EV technology on the rise
$300bn to be invested on electric vehicle technology over the next 5-10 years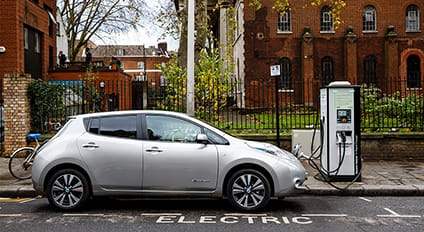 Popularity for EV's increasing
In 2018 EV sales globally surpassed 2 million.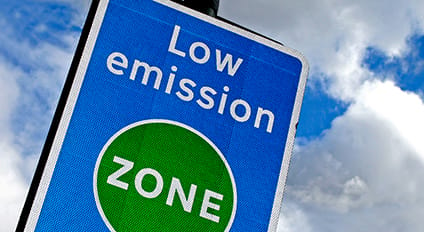 London air quality currently suffering
50% of deadly particle pollution in London is transport related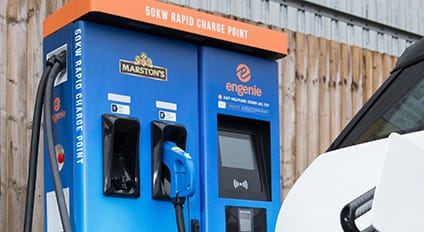 Developing the infrastructure
London to increase rapid charge points from 153 to 300 this year
Renewable
energy
The massive growth in renewable energy generation is changing the role of EVs. They've always been a low-pollution alternative to internal combustion engines (ICEs). Now they can become a major factor in overall emissions reduction.
Renewables delivered 33% of UK power last year, compared to just 6.7% in 2009– meaning not only the car but also its ultimate power source are emissions-free.
EV technology on the rise
There's going to be a surge in spending on electric vehicle technology in the next decade as global automakers are planning a $300bn investment.
Nearly half the money is being targeted at China, with an attempt to shift the industry's focus from fossil fuels to Asian battery and electric vehicle suppliers.
Popularity for EV's increasing
The popularity of electric vehicles is steadily growing and is predicted to rise even further.
Evidence shows that by 2020, sales could amass to 4 million.
London air quality currently suffering
While London could be described as pioneering the electric vehicle revolution, vehicle pollution is still a threat to air quality.
However, there are now over 12,000 registered electric vehicles in London, so action is being taken to tackle this prevalent issue. Source: Shirley Rodrigues, London Deputy Mayor for Environment and Energy, 2019
Developing the infrastructure
To supplement the increasing amount of electric vehicles on London's streets, the amount of rapid charge points are almost double this year.
The hubs will consist of a cluster of rapid charge points to support both taxi and public electric vehicle users. Source: Shirley Rodrigues, London Deputy Mayor for Environment and Energy, 2019
Read more on renewable clean energy and air