Thoughts of an FX Trader - This time it's different
UK government yields have reached heights last seen in the aftermath of the disastrous September 2022 'mini budget', but the Pound isn't under the same pressure as it was back then. In this month's Thoughts of a Trader, our Head of FX and Interest Rates Trading Demitri Theodosiou takes a look at what is driving UK interest rates and how they are affecting the Pound.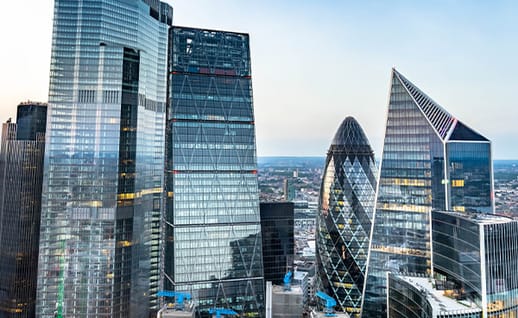 Inflation Insights
Inflation has spiked to multi-decade highs globally, prompting central banks to raise interest rates in order to tame it. Variations between central banks' paths have in turn been the key driver in foreign exchange markets. But inflation has already turned in major economies and is looking set to continue to fall sharply in the year ahead.
The Investec trading team, with the help of our economists, take a look at what the drivers of inflation have been, why it's likely to fall, and how that might affect interest rates and the world of FX going forward.

Podcast series: a view from the Trading Desk
29 September 2022
Sterling - an uncertain outlook?

With sterling hitting an all-time low against the US dollar and UK markets facing general uncertainty, Head of FX Trading Chris Brand and economist Ellie Henderson discuss the current situation and outlook. The reaction to the 'fiscal event' was extreme, but was it justified? Markets are on edge as they await a reaction from the Bank of England, as Chris Brand and Ellie Henderson debate in their latest podcast.
Currencies in focus
Download a PDF report on the latest GBPUSD and GBPEUR forecasts from our economics and trading teams.
GBPEUR summary

Economist snapshot: "Dynamics in the UK economy are similar to those in the Euro area and can be characterised as stagflationary, with subdued growth and high inflation."

Trading snapshot: "We have been cautious about the market's hawkish outlook on UK rate expectations, which could have significant implications for the GBPEUR level, given the strong correlation between the exchange rate and UK and Eurozone interest rate differentials."

GBPUSD summary

Economist snapshot: "The US economy is holding up better than expected. At the same time, core inflation has decreased over the past two months, while excess demand for workers has been slowly falling."

Trading snapshot: "The link between relative interest rates and foreign exchange levels remains strong, but the lack of a big divergent trend in UK and US rate expectations, despite the continued surge in yields in August, contributed to GBPUSD registering its fifth narrowest monthly trading range in the last two decades."
It all starts with a conversation. To discuss your FX and risk management needs, please complete this form:
Other articles you may be interested in
Please note: the content on this page is provided for information purposes only and should not be construed as an offer, or a solicitation of an offer, to buy or sell financial instruments. This content does not constitute a personal recommendation and is not investment advice.