At a base level, at every stage of this pandemic we have seen business leaders required to reassess their working practices and operations, and quickly. In March, as lockdown came into effect, the British government instructed everyone to work from home where possible, resulting in unprecedented numbers of workers staying at home – 60% of the UK's adult population, according to one survey.
Now, as lockdown eases and we enter a phase of new normality, business leaders must weigh-up a new question: whether office space will be a necessity or a burden for their business in the future.
Evidently, there are many nuances to this decision; there is no one-size-fits-all solution to where next for the workplace.
While some, such as law-firm Slater and Gordon, are taking the bold move to completely close their London offices, for others the office remains of key importance to their business: a place to collaborate, build business relationships, or simply to socialise with colleagues.
From a commercial property perspective, what's certain is the 'traditional' office as we know it will need to change to meet shifting market demand. Expensive, fixed-term leases and costly real estate portfolios could soon become redundant, rather than a symbol of growth and success.
The co-working movement
Shared offices and co-working spaces could be a first port of call for many. Pioneered globally by the likes of WeWork, Impact Hub and Your Alley, what has typically been regarded as a trendy mode of working beloved by start-ups is now starting to become recognised as an efficient option for those seeking flexibility without the long-term commitment of a fixed-term lease. Often offering monthly pricing models, most co-working providers offer service packages ranging from renting a single desk, to office suites and entirely customised builds.
With many employees still on the Government's furlough scheme, and businesses facing question marks over the future size and structure of their workforce, having the ability to scale up or down at short notice could be an appealing prospect.
Property developers are beginning to bet on the rise of a co-working trend, too. I have spoken previously of London Westfield's plans to turn House of Fraser into a co-working space. An upcoming development in South-East London will also see new co-working space built to support local business in the area.
But this is not to say that co-working is a catch-all solution. With multiple organisations potentially sharing the same workspace, hygiene and - as such - the safety of staff could potentially be harder to manage.
It's worth noting, too, that co-working spaces themselves have not been without their share of struggles. During the pandemic, WeWork was forced to make 8,000 job cuts and saw its valuation sink to $2.9bn, compared to its $47bn valuation just last year. Despite a bleak outlook earlier in the year, though, the company's chairman Marcelo Claure recently told the Financial Times that WeWork had seen "strong demand" for its spaces since the outbreak of the virus.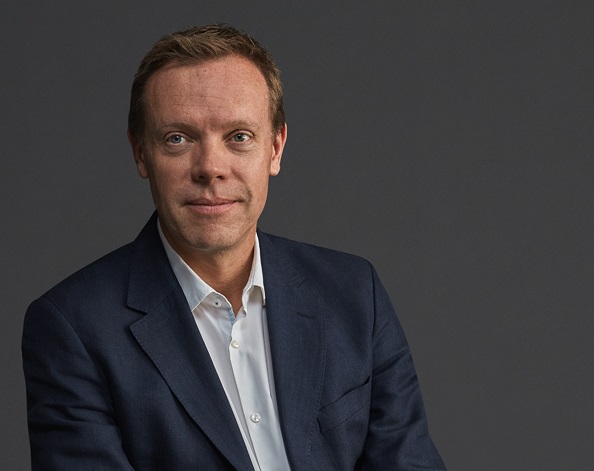 Ryan Tholet Head of Investec Private Bank
For businesses for whom co-working is perhaps a less feasible option – particularly larger organisations – decentralising the workplace to multiple smaller, localised offices could be a better alternative.
Reconsidering location?
Through our new home-based working practices, we've rediscovered our local communities, formed closer bonds with our families and revelled in the zero-hour commute. We're also realising that a long-commute isn't always necessary, and can be bad for our environment.
Trends we've recognised in the property market, catalysed by the pandemic, are also showing renewed increased interest in rural living. As people seek to escape to the city and have more natural surroundings, estate agents such as Zoopla have noted a surge of the number of searches for rural property in recent months.
In light of this, employers may decide that instead of asking their employees to face long commutes into work, they will come to them instead, investing in smaller, more local office spaces. After all, improvements to UK transport, such as Crossrail and HS2 are already impacting the residential property market, so why not commercial too?
For businesses for whom co-working is perhaps a less feasible option – particularly larger organisations – decentralising the workplace to multiple smaller, localised offices could be a better alternative.
A flight to best-in-class
Even amongst the most stalwart believers in the office, we can expect to see changes regarding their approach to commercial investment.
We may, for example, begin to see a flight to 'best-in-class' commercial property. With employers expecting the number of staff working from home to double in comparison to pre-pandemic levels, the office may soon become a 'luxury' - visited less frequently and on important occasions.
What form this will take remains to be seen. I expect, though, that we'll see less focus on working space and desks, and more on facilities which foster innovation and creativity. Instead of coming into work to sit behind a desk for eight hours, offices will be used to bring workers together collaboratively – to brainstorm, meet clients and share a drink at the end of the working day.
As employee requirements change, the workplace too must evolve to keep up with these changes. Whichever approach businesses leaders choose to take, the return to the workplace that we will see gradually unfolding over the coming months will be pivotal for the commercial real estate market. Are offices disappearing post-pandemic? No. But get ready to rapidly rethink what they look like, where they are located, and the role they must play.