There is no doubt that shopping online is convenient. You can compare prices and deals on your phone or laptop to get what you're looking for in no time at all – you don't have to leave the comfort of your home or spend money travelling to a busy shopping mall. Best of all, your goods are delivered to your door. You don't even have to change out of your sweats or pajamas.
'When you're shopping online, you must take some precautions to prevent handing your financial and personal information to fraudsters on a silver platter,' says Kevin Hogan, Fraud Risk Manager at Investec SA. 'When paying for online purchases on ecommerce sites, you're often at risk of identity theft, vendor fraud and other online scams. You need to be informed, a bit cynical and have some tech-savvy.'
We've put together 7 shopping tips to help keep you safe.
1. Check if a site's connection is secure – look for the lock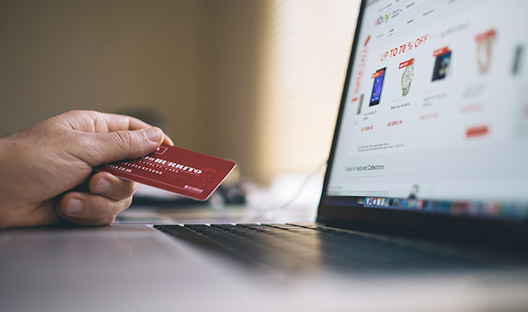 'Don't use links to navigate to ecommerce sites that you wish to shop on, type in the URL every single time,' says Kevin. 'Fraudsters use links to redirect you to fake sites that look like the real thing.'
You should type in the URL for the site you wish to shop on manually and look out for the HTTPS sign which shows that the site is encrypted.
2. Choose online payment options that are secure
When paying for something online, using your credit card is more secure than using a debit card or making an electronic funds transfer (EFT).  This is because most online credit card payments will feature added security controls, such as second-factor authentication, which confirms any purchase through your banking app or with a secure code sent to your cellphone (eg Visa Secure or MasterCard SecureCode).
Don't pay for any online purchase with an EFT if you haven't checked the banking details with the company or individual telephonically.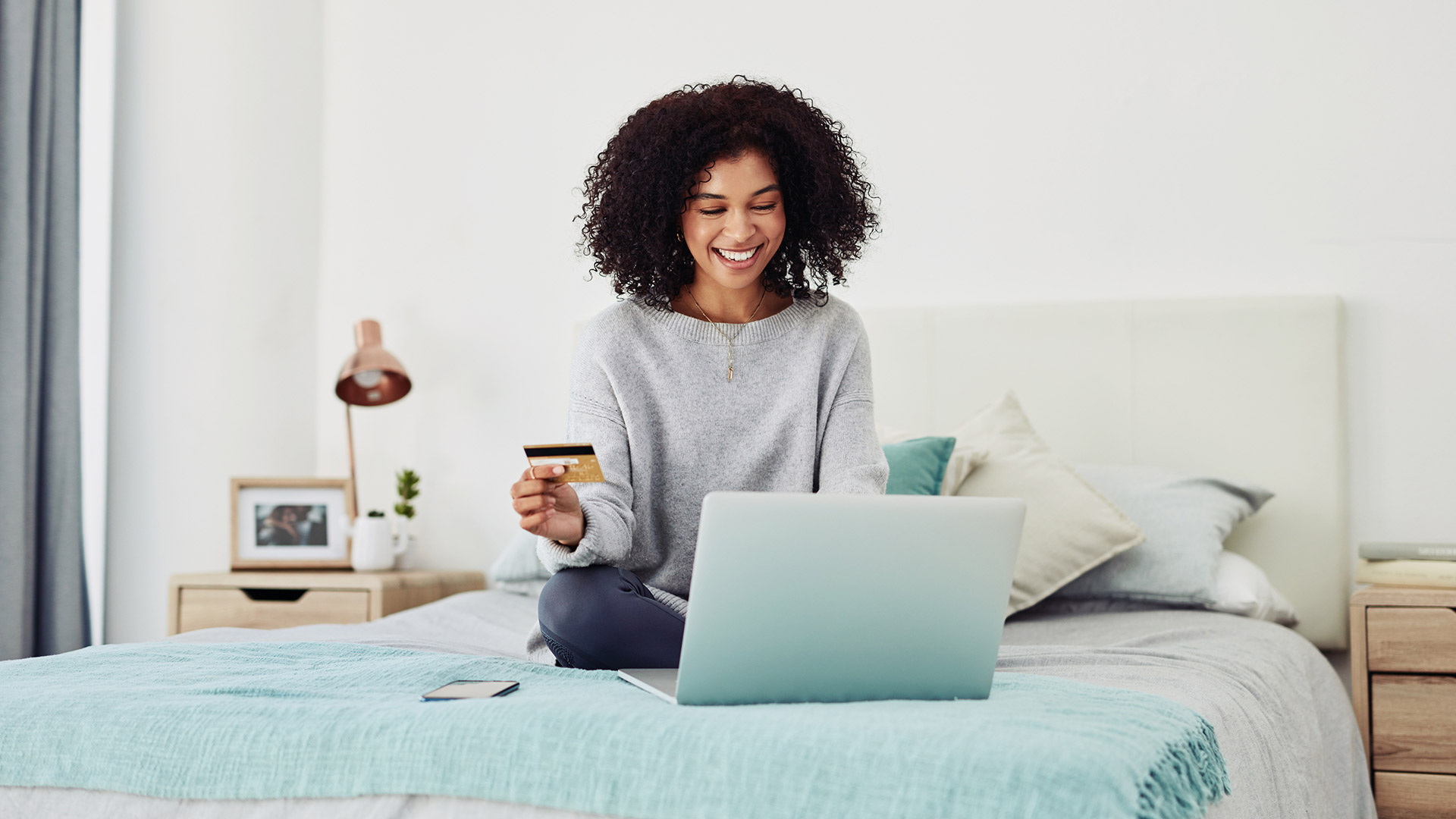 3. Stay safe on public Wi-Fi networks
Because Wi-Fi networks use public airwaves, when you connect to public Wi-Fi you are at risk. With a little tech know-how and knowing the freely available Wi-Fi password at a hotspot, someone can intercept what you're looking at on the web (including your emails, browsing history etc). If you're shopping online,  you are using information that an identity thief would love to snatch – like your name, address and credit card information.
'Often the fake Wi-Fi name will look very similar to the Wi-Fi name of a café or airport lounge,' says Kevin. 'The hacker will even use the same password as the official hotspot. The hackers are after your username and password and once you have inadvertently revealed these, they can log in under your identity or credentials.'
You should use a virtual private network (VPN) or your own cellphone when using a hotspot when you're in a public or communal space.
4. Secure your purchase with a strong password
'When setting up an account on a shopping or travel site, your best protection is coming up with a strong password and never write it down or share it with anyone,' Kevin stresses.
However, cybercriminals use many password-hacking techniques and technologies to get into your account – and they will often use phishing tactics to get you to reveal your password. 'Even if you have the best password, if you follow a phishing link and enter your password, you have given criminals all they need,' he explains.
Don't use sequential numbers or letters or that use easily identifiable personal information (like your name or date of birth). The most important element of a hard-to-crack password is its length – aim for a password of 15 characters or more. Use a combination of phrases, eg thisismyonlinepassword, and add a special character or capital letter, eg Thisismyonlinepass0rd.
A good practice is to use a password manager (eg LastPass, 1Password, Dashlane) to manage your online account credentials. Also, if available, enable multifactor authentication for all your online sites. So, if your password is phished, it adds another layer of protection to your account.
A longer, easy to read password if much better than a short complex password. Use a good password manager to manage your online credentials. If available, enable multifactor authentication for your online accounts.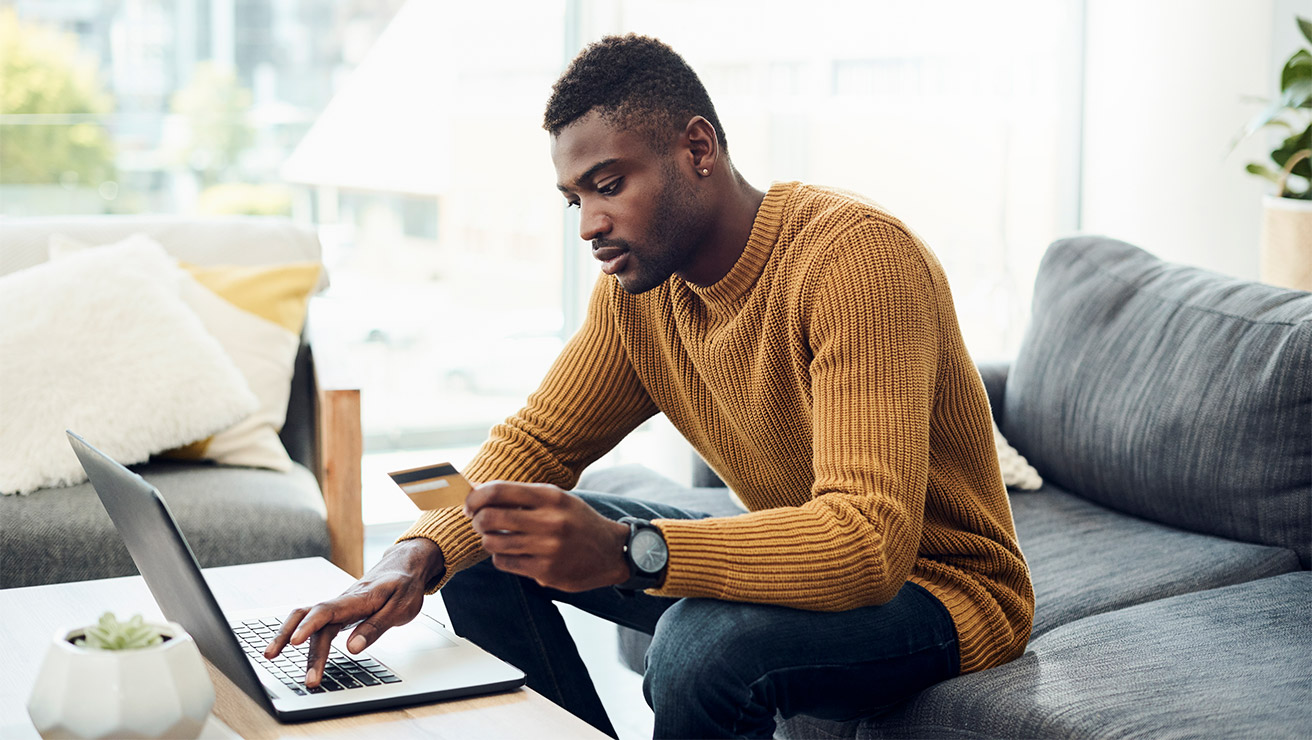 5. Use your own secure devices when shopping on the web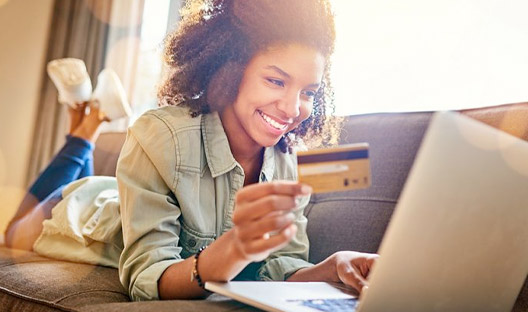 It is important to use your own laptop, tablet or smartphone when you're shopping online – the computer terminal in the lobby of a hotel or at a street cybercafé may not always be secure. For example, it is simple for a fraudster or criminal to add a keylogger to a computer system that records keystrokes and can collect sensitive data.
You should also ensure that you update the software on your devices regularly to keep your devices protected. 'Invest in good antivirus software that has Internet Security features to get the highest level of digital safety,' recommends Kevin. ''This will not only protect you against viruses, ransomware, spyware, but also provide added protection when you transact online.'
6. Rock-bottom prices and online specials
Be on the lookout for 'amazing' or discounted online offers that look too good to be true – they usually are. As a precaution, visit similar websites to compare prices and pictures of merchandise. Keep in mind that many websites are set up with the sole purpose of obtaining your personal information. 'These websites mask and transfer data, typically on pages that ask for passwords and financial information,' says Kevin.
If a seller or service provider is fraudulent, they may take your payment and refuse to send your purchases – or send you the incorrect or damaged product.
In some cases, you may even book and pay for holiday accommodation only to find that the property doesn't exist or that you haven't actually booked it. The scammer will use images and details of legitimate holiday rental properties (often stolen from holiday booking websites), but use their own email and contact numbers. The fraudster may even ask for copies of ID and proof residence and use these for further identity fraud. 'If they ask you to pay by EFT and not on the booking website, you should be alerted to a potential scam,' Kevin points out. 'If you pay, you will have no way to get your money back.'
You should avoid being enticed into hurrying a purchase to take advantage of a special price or an accommodation that is seemingly 'in demand'. Always do your homework before you click on low-priced offer or deal – verify that the deal is legitimate, and check and compare prices before making a payment. Make use of the payment options provided within the website you are on.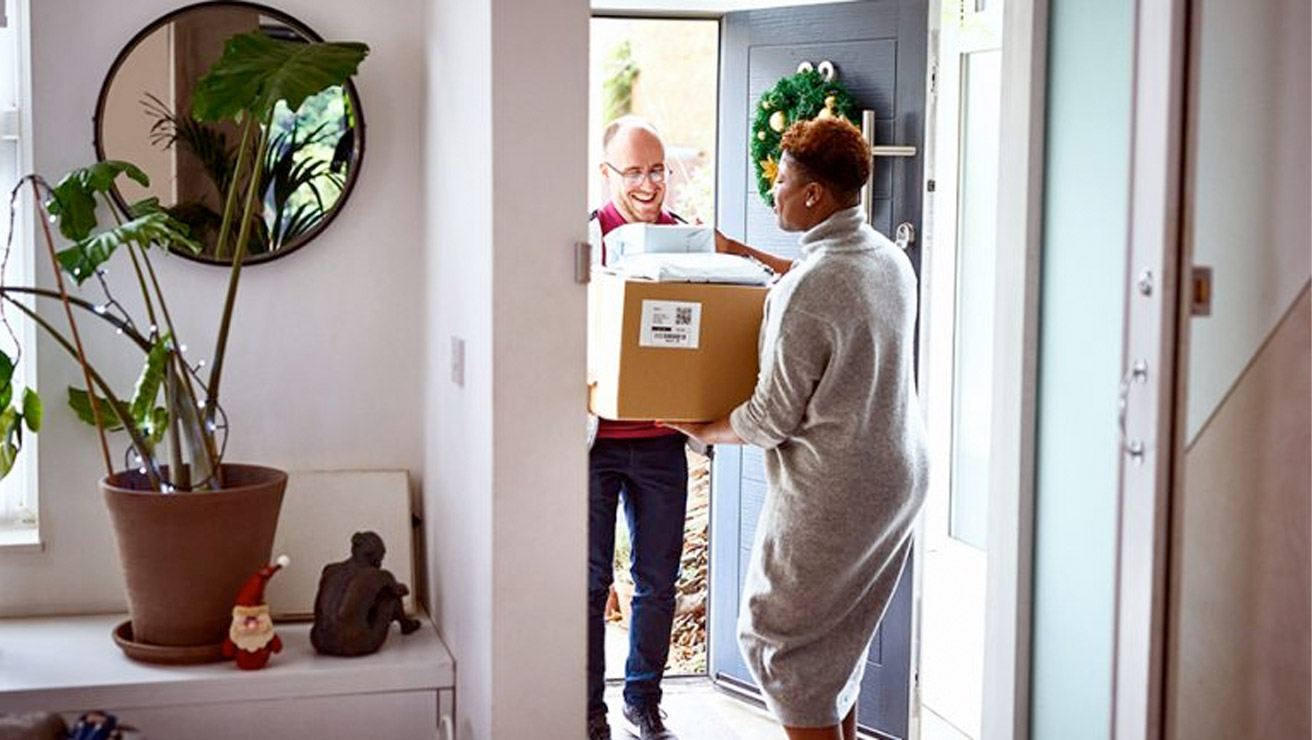 7. Check your bank statements regularly
Check your monthly bank and credit card statements for any unusual, duplicate or suspicious charges. Most banks or financial institutions will send you an SMS, email or in-app notifications when you complete a payment online – which is convenient if you want to check your payments on the go.
If you see or suspicious, unauthorised or fraudulent transactions, you should contact your bank immediately. If you call quick enough, they may be able to block the illegal transaction. You can also contact the vendor and dispute the charge or ask for it to be reversed.
Never ignore a suspicious transaction on your credit card, even if you have a joint credit card account with a spouse or family member;  monitor your payments to see if the vendor and the amount charged is correct.
In the digital age we live in, shopping online can be convenient and efficient – but you must protect yourself.  If you fall victim to fraud, it can be stressful and traumatic. And it can also negatively affect your credit score while you sort it out (which could take months).
If you don't feel comfortable when you're browsing a shopping site, or if they ask for information that you're not prepared to share (eg, your ID number), then trust your instinct and abandon the purchase.
'You should never feel rushed when you're purchasing something online, especially during Black Friday and Cyber Monday seasonal sales,' says Kevin. 'There is nothing more important than your online security. So, take the time to find help from a trusted friend, IT professional, or use a resource like Investec's Know Fraud to get relevant information.'
You may also be interested in: