Get Focus insights straight to your inbox
It's hard to picture a sector of the economy that has been more male-dominated than mining. Things are changing for the better however, with more women making their mark in management, operations and research. One great example is Nkateko Mathonsi, resources analyst and deputy head of research at Investec.
A qualified mining engineer with experience in mining before she crossed over into equities research, Nkateko was given the accolade of Analyst of the Year at the Association of Black Securities and Investment Professionals (ABSIP) annual awards last year.
We chatted to Nkateko about the award, her experience in mining and equities research, some of the key trends she's seeing in the industry and advice she has for aspirant professionals in mining and equities research.
1. What does it mean to you to receive the prestigious Association of Black Securities and Investment Professionals (ABSIP) Analyst of the Year award?
I think it's a product of hard work and commitment: hard work on my part and commitment to transformation by Investec. I truly believe no man is an island, at least in my personal experience and opinion. This award is a culmination of the contribution by my colleagues and my clients who continuously raise the bar, as well as the support of my friends and family. If there's a message for young people out there, it's to not be afraid to push and define your own boundaries. With the right preparation and commitment, winning is inevitable.
2. Did you always want to be a research analyst and what fueled your love for the resources sector?
When Investec called me in 2016, I did not fully comprehend what it means to be an equity analyst or a sell-side analyst for that matter. I was oblivious and unintimidated by the demands of the job and the transition that was required, being a practicing chemical engineer at the time. In hindsight, the move from mining to financial services has been my best career decision thus far. I have a job that is only limited by how wide and deep I am willing to dig and of course by there being only 24 hours in a day. As for my love for the resources sector, it's all thanks to the Anglo American Group who offered me a university bursary in matric, introducing me to a sector that remains key for many African economies.
3. Tell us a bit more about what you do?
I conduct fundamental research on mining stocks with the aim of determining their intrinsic value and making an investment recommendation based on the gap between the market price and our stock valuation. Key to our research is a good understanding of the company's assets, their operational business model as well as key market drivers. When the research is done and a stock recommendation is made, I have the privilege of selling my ideas to a group of very smart, knowledgeable and experienced clients – an exciting process that keeps me humble.
4. What's the one thing you most love about your job?
The ability to look at a few key pieces of the puzzle and having a good grasp of the full picture. The thrill of always trying to see the 'wood for the trees'. The opportunity to learn every day and interact with the smartest people across the globe. And of course, the joy of helping clients generate alpha on their portfolios.
5. What's the toughest thing about your job?
It never stops – today is as good as history, tomorrow is what matters.
6. What is the best piece of advice you have ever received?
I grew up watching my grandma work the field from sunrise to sunset, even on extra hot Limpopo summer days – hard work and discipline personified. I think our actions and passions shout louder than our words. My best advice is certainly from my Kokwani (grandmother in Xitsonga) who lived it and rarely verbalised it.
7. Where do you hope to be in five years?
I hope I will be making a greater contribution in South Africa and our global community; through whichever platform is available to me.
8. What are your interests and hobbies outside of the office?
I am a long-distance runner and an adventure enthusiast. On the other end, I track everything that is fashion, especially shoes. I always plan to read and travel a bit more than I am able.
9. What would be your advice to a young analyst starting out their career today?
Always play to your strengths while working hard to close whichever gaps may exist. Relationships are key, so cast your net wider. Valuable research tends to open doors and facilitates the necessary networks.
10. In a world where artificial intelligence (AI) is revolutionising knowledge work, how can a research analyst stay relevant?
I think we invest in knowledge and learning about artificial intelligence. Ultimately machines may dominate the equity research space but at this stage, intelligence could be a tool that gives us a competitive advantage through improved data collection, accuracy and the speed of delivery, as an example.
11. With climate change such a 'hot' topic, the extractive industries are going to remain under the microscope of activists and impact investors alike. In your opinion, is the resources sector rising to the challenge and what more can be done?
The mining industry is a significant contributor of greenhouse gases, particularly CO2 (carbon dioxide) but is also impacted by climate change and extreme weather patterns. For its sustainability, the industry has to prioritise plans to reduce its negative impact on the environment. We have seen a global scale-down on coal investments and the major miners indicating intentions to divest from some of their coal investments. Major mining companies like Norilsk are investing extensively to reduce their SO2 (sulphur dioxide) footprint beyond the regulated levels. A lot more can still be done, particularly in jurisdictions where emissions' regulations are still accommodative. We are looking for increased investments by the mining companies and other sectors in technologies such as fuel cells and renewable energy with the capacity to materially reduce greenhouse gases in automotive and energy production.
12. What does the mining industry in South Africa need to do to have a future? Can it be a major contributor to growth, given high unemployment and the current economic outlook?
Exploration is key and South Africa continues to attract less exploration capital compared to other countries with similar geological potential. This is a function of regulatory certainty and the cost of doing business in South Africa. A holistic solution is required to increase exploration and secure the sustainability of South Africa's mining industry.
13. What's the secret to client service that people tend to overlook these days?
Continuously check with the client on what they want and anticipate tomorrow's needs that they may not yet be aware of.
Nkateko will be hosting a PGM roundtable discussion at the 2020 Mining Indaba in Cape Town, from Monday 3 to Thursday 6 February. The Mining Indaba is Africa's leading gathering for the resources industry on the African continent, with many of the world's leading mining executives, analysts, and government representatives speaking and attending.
About the author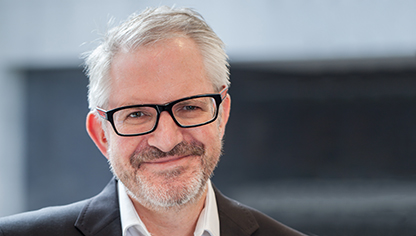 Patrick Lawlor
Editor
Patrick writes and edits content for Investec Wealth & Investment, and Corporate and Institutional Banking, including editing the Daily View, Monthly View, and One Magazine - an online publication for Investec's Wealth clients. Patrick was a financial journalist for many years for publications such as Financial Mail, Finweek, and Business Report. He holds a BA and a PDM (Bus.Admin.) both from Wits University.