Get Focus insights straight to your inbox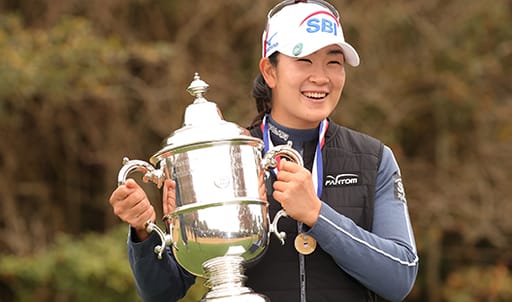 The coronavirus pandemic disproportionately affected specific race and gender groups within society, which gave the fight for gender equality renewed impetus and thrust the gender pay gap back into focus.
The entrenched pay disparity in sport is generally attributed to the fact that male sports receive more media coverage. Lucrative licensing rights and sponsorship deals generate significant revenue, which enables male athletes to earn higher salaries, enjoy larger prize purses and receive bigger endorsement and personal branding deals than their female counterparts.
The lopsided pay in golf illustrates this disparity and the prize money at the US Open provides an instructive insight.
$2.25m vs $1M
The difference between what men and women win at the U.S. Open
Female golfers compete for a $5.5-million prize pool with $1 million allocated to the champion, whereas the men chase the biggest payday in golf – a $2.25-million winner's cheque from a $12.5-million purse
Investec-sponsored LPGA player Stephanie Meadow, who's competed at the US Women's Open six times and will do so this year again, says it's really hard knowing that LPGA players earn about 10% of what the men make. "It's even less when factoring in sponsorships. It upsets everybody on the LPGA."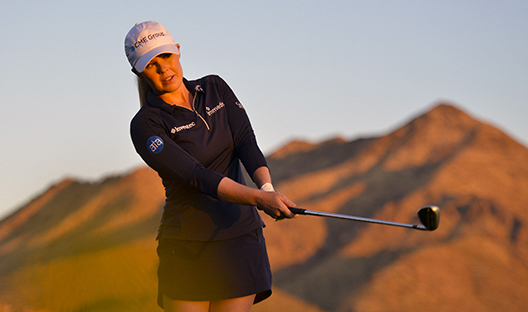 Some argue that male athletes deserve to earn more because they're more athletic or talented, which makes it more entertaining.
"Men make golf exciting because of the length they hit the ball," explains Investec sponsored pro-golfer, Nicole Garcia. "Viewers are drawn to that power. Unless you understand women's golf and how it's different to men's, people don't like watching it as much." 
This doesn't mean female golfers aren't skilled, though.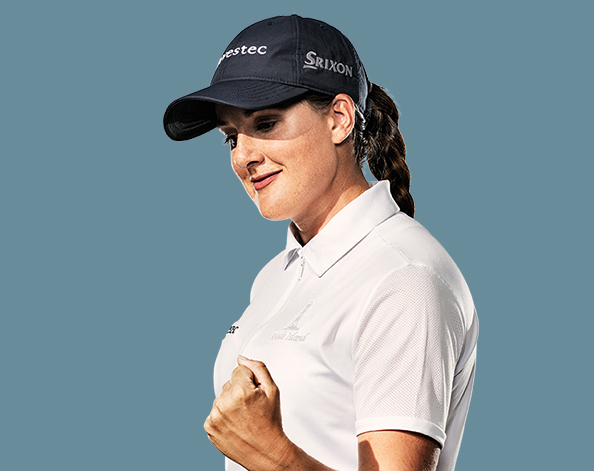 Nicole Garcia, Investec sponsored pro-golfer
Better education about women's golf would highlight how talented the girls are. For instance, LPGA players are incredibly impressive around the greens, beating the men from 120 yards and in.
Researchers have also found that female sports broadcast coverage may influence these perceptions. A decades-long study by USC researchers found a disparity in airtime for female sports and identified that elite female athletes are spoken about in more boring ways than their male counterparts.
Meadow supports this insight: "Commentators share detailed stats when men play, like putts inside 5 feet, shots inside 120 feet, and driving distances."
Stats shared on the pro ladies' tours are scant in comparison. Meadow believes a better stats programme would highlight how female players are better than the men inside 120 yards.
8-10x
Difference in pay between Banyana Banyana and Bafana Bafana
Even when adjusting for revenue, female athletes earn less in relative terms than their male counterparts. This issue is most pronounced in team sports.
For example, Banyana Banyana players earned a paltry R4,000 for a draw and R5,700 for a win in competitive matches, according to a 2018 report on www.newframe.com. Their Bafana Bafana counterparts earned eight to 10 times more – R30,000 for a draw and R60 000 for a win.
Unfortunately, even when revenue generation skews in favour of female teams, the individual players still lose out.
In the three years after winning the 2015 World Cup, the U.S. women's soccer team generated more revenue than the men's team, according to an analysis published in the Wall Street Journal.
However, the female players' earnings did not rise as a consequence, which led to a landmark lawsuit that tackled the sport's gender pay gap.  
While litigation offers one option, there are other ways to address pay inequality. Pay transparency is an important starting point as it highlights the extent of the gap.

"Hopefully, one-day professional female athletes will be heard and properly acknowledged for our talents and efforts, in the same way, men are," says former Investec-sponsored pro-golfer Lejan Lewthwaite.

And when more sporting codes increase prize purses for female competitors, it pressures other leagues and event organisers to modernise their compensation policies and offer equal prize money.

"Equal financial rewards will encourage more young female athletes to pursue their professional sporting dreams and ultimately grow women's sport," adds Lewthwaite.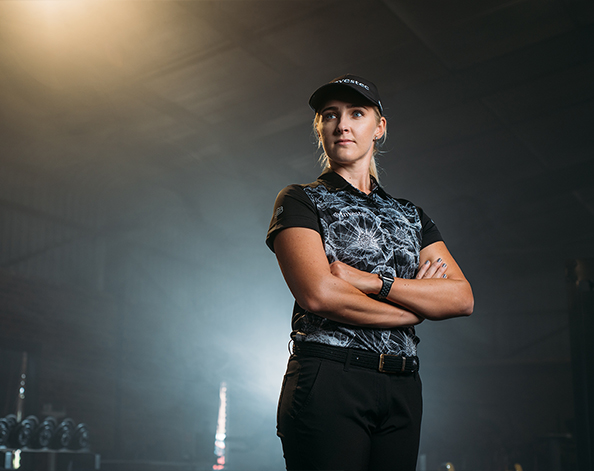 Lejan Lewthwaite, former Investec sponsored pro-golfer
Professional female athletes need to use the platforms and resources at their disposal to create awareness about the massive gender pay gap that exists. 
Tennis and athletics setting the example
#30
Naomi Osaka's ranking on Forbes best paid athlete list
Athletics and tennis are the only sporting codes to offer equal prize money. Tennis set the precedent when the US Open awarded equal money after Billie Jean King threatened to boycott the tournament in 1973. The remaining three Grand Slam tournaments followed suit and all tournaments have paid equal prize money since 2007.
Tennis now boasts the narrowest pay gap in major sports and is the most lucrative sport for women. Consequently, tennis players are the only female athletes to consistently rank on the Forbes list of the world's highest-paid athletes. But notably, there is only one female athlete in the top 30 this year- tennis player, Naomi Osaka.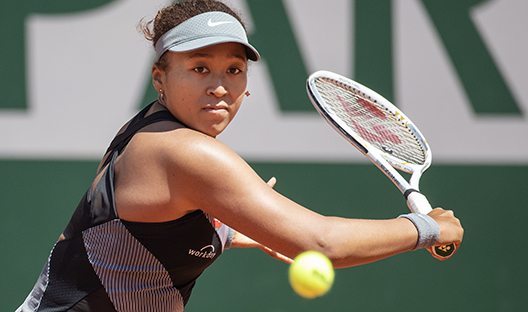 Endorsement earnings by successful and highly marketable players like Serena Williams and Osaka compare favourably with their male counterparts.

These athletes can make 10 times as much from endorsements as they do from prize money. Osaka, for example, made $37.4 million in 2020, with $34 million generated through endorsements, according to Forbes.
This statistic highlights the important role that corporate brands play in narrowing the pay gap in sport. Their financial and marketing clout can help to accelerate cultural change.

"As a proud supporter of South African women's golf, Investec continues to promote and back local female talent with our 'women on the rise' campaign, focusing on the strength of women athletes and emphasising the need for gender equality," explains Peta Dixon, head of sponsorship at Investec.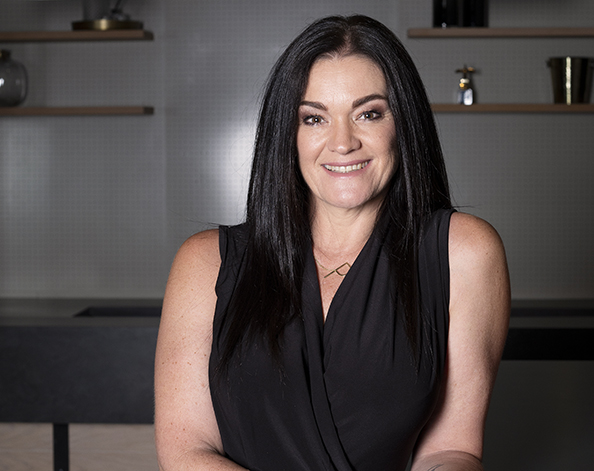 Peta Dixon, Investec head of Sponsorships
Investec consistently ups the ante with additional incentives to promote and develop women's professional golf, and we constantly create ways to give local golfers an opportunity to take the next step and level up.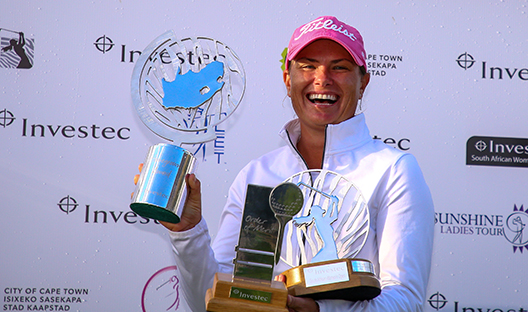 Broadcasters also play important roles by boosting exposure for female athletes. "Securing more live TV coverage will boost interest and make people more aware of women's sports," suggests Investec sponsored pro-golfer, Stacy Bregman.
"And the more exposure female athletes receive, the more reason sponsors have to put money towards women's sport. Without the viewership numbers, it's a harder proposition to convince sponsors to back the sport. At the end of the day, it's a business decision," adds Garcia.
This year the Investec South African Women's Open was televised live for 4 days on SuperSport. This was extremely powerful and beneficial for the sport, believes Garcia. "Many people told me that it was the first time they watched women's golf live, and they saw people they know playing. This creates hype."
Leveraging social media can also boost exposure for female athletes. "Athletes should promote themselves, their sport, and their strength, talent and hard work on social media to counter the stereotypical 'weak woman' image," adds Garcia.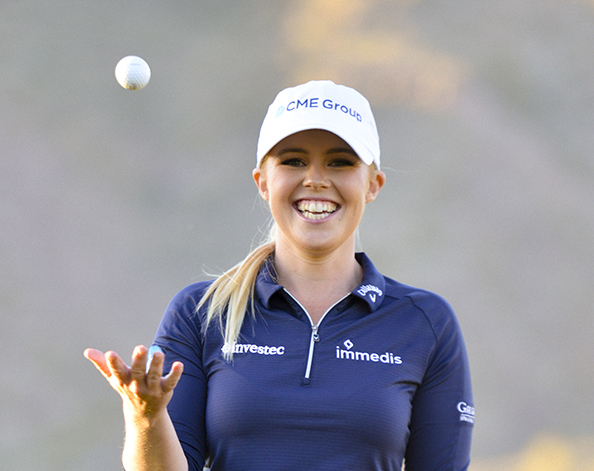 Stephanie Meadow, Investec sponsored pro-golfer
We need to create stories and get people to know the personalities to promote women's golf. The men have strong storylines in the media – they're celebrities and millionaires, which creates that attraction to the sport.