SA Greylisted: What does it mean for you?
South Africa has been greylisted by global financial crime watchdog the Financial Action Task Force (FATF) for not fully complying with international standards around the prevention of money laundering, terrorist financing and proliferation financing. What will this mean for South African businesses and consumers? We unpack the latest developments.
It's official: Just days after Finance Minister Enoch Godongwana relayed the news from National Treasury that South Africa's real GDP growth had been revised down to just 1.4%, the country must now weather the fallout of being placed on the FATF greylist. 
This is the third time a G20 country has been placed on the list (after Argentina and Turkey). While Investec estimates that the direct impact will not be significant given the remedial action already taken, it is expected that the greylisting could cause a retraction in foreign direct investment into South Africa as investors gravitate towards economies with less uncertainty.
But how will all this impact business and consumers in South Africa? Let's make sense of what this announcement means.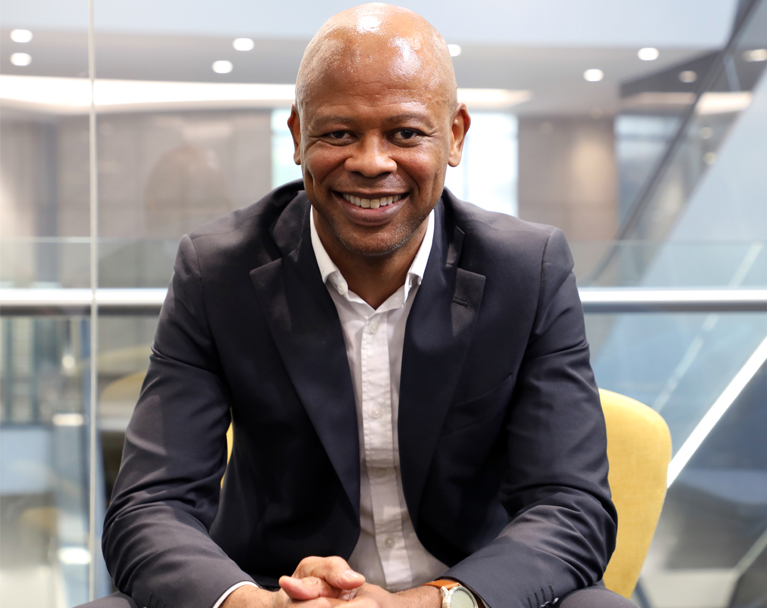 Thulani Kunene, Group Head of Compliance, Investec
Our view is that the greylisting was anticipated and largely priced in by the financial markets, and therefore on its own does not present a significant risk to the stability of the SA economy. There are other factors such as the low growth forecast and energy crisis that make the timing of the greylisting unfortunate.
What is greylisting?
Greylisting means that a country is under increased monitoring by the FATF due to certain deficiencies in its anti-money laundering (AML) and combatting the financing of terrorism (CFT) and proliferation financing (CPF) framework. It is different from "blacklisting", which is applied to countries that do not cooperate with the FATF, in that the greylisted countries have committed to addressing strategic inadequacies to combat money laundering and terrorist financing within a given timeframe.
Once a country is added to the FATF grey list, it is typically also added to the EU high-risk third countries list by the European Union and to other countries' registers flagging the need for increased due diligence, including the UK's "high-risk jurisdictions" list.
Greylisted countries are subject to increased scrutiny and pressure to improve their AML/CFT measures. To this end, they commit to working with the FATF to resolve the identified deficiencies within agreed timeframes.

While the grey list is designed to improve international safety and security by curbing money laundering and the financing of terrorism and proliferation, it can have indirect implications for a country's international reputation, financial system and economy, and can affect foreign investment, access to international financial services, and long-term prosperity.
Get Focus insights straight to your inbox
How long will greylisting last?

The length of time a country remains on the FATF grey list depends on the speed in which it resolves the shortcomings identified in its AML/CFT framework. South Africa has committed to resolve the remaining eight strategic actions by January 2025. However, regular updates must be provided, which creates an opportunity on set intervals to have South Africa's greylisting reviewed by the FATF.
Countries such as Mauritius, Iceland and Serbia were able to implement necessary reforms quickly and were delisted within one to two years. It is likely that South Africa will follow a similar trajectory. Other countries – where deficiencies are particularly serious or progress in rectifying them is slow – have remained on the greylist for several years, including: Yemen (since 2010); Syria (since 2013); and the Democratic Republic of the Congo (since 2010).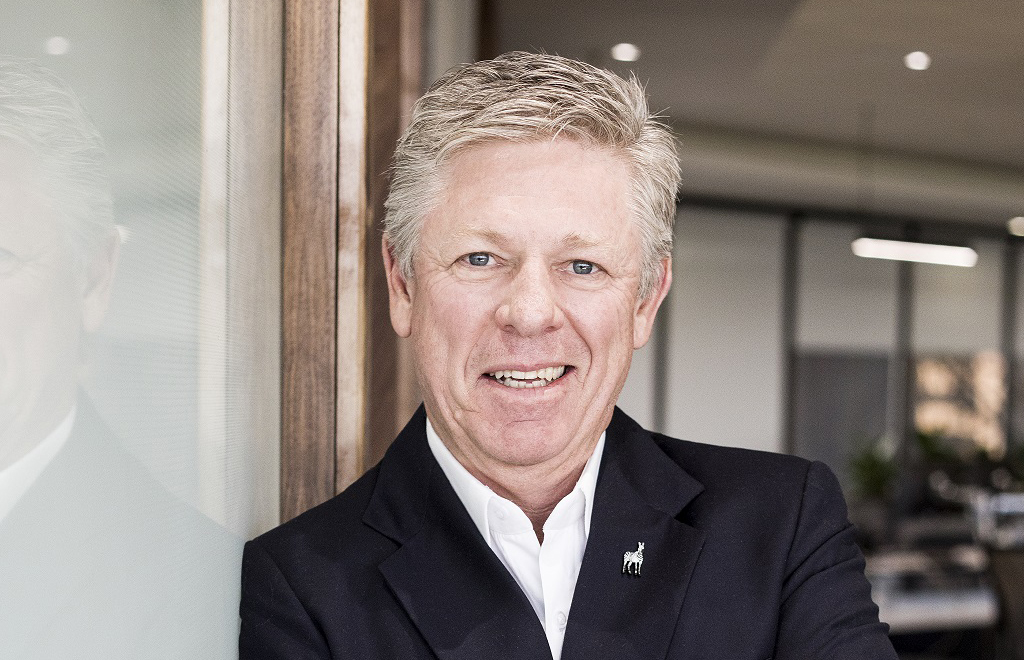 Richard Wainwright, Investec Bank CEO
I think in the short term the consequences will not be that bad and will be relatively immaterial. The impact will really be felt if we don't get off this list by 2025.
It is important to understand that whilst being greylisted is driven by the shortcomings identified, and progress to rectify these within a set timeframe, compliance with the FATF standards must be continuous and sustained.
The FATF has already indicated that it will increase the frequency of reviews, so countries should remain focussed on mitigating and responding to financial crimes such as money laundering and corruption.
Greylisting in South Africa

The initial mutual evaluation report had 67 recommended actions which South Africa had to action. In February 2023, at the time the greylisting decision was made, the FATF acknowledged the significant and positive progress made, and concluded that 15 actions remain open, linked to eight strategic actions.
The FATF President, in his press conference following the announcement of the greylisting decision, highlighted the following key actions:
Improve risk-based supervision of non-financial professionals and businesses that can be potentially be used by criminals to facilitate, knowingly or unknowingly, money laundering and terror financing
Make available, in a timely manner, accurate information about the ultimate beneficial owners of entities such as companies, trusts and non-profit organisations
Update the framework used to adopt the targeted financial sanctions published by the United Nations Security Council, and the domestic designation of people suspected of terrorism or terror financing.
The full press release from the FATF can be found here.
Government response to greylisting
Since the threat of greylisting was first announced in 2021, Cyril Ramaphosa's government has worked hard to address the concerns raised by the FATF in its mutual evaluation report, and has submitted an action plan to this end, while also participating in regular follow-up evaluations to assess progress.
Some of the key actions co-ordinated by various stakeholders since 2021 include:
Read more about the measures that have been taken by some of the key stakeholders stakeholders:
In response to the greylisting announcement, President Ramaphosa said: "It is noteworthy that the strategic deficiencies identified by the FATF do not relate directly to the country's financial sector. This means that financial stability and costs of doing business with South Africa will not be seriously impacted by the grey listing."
National Treasury said: "Government recognises that addressing the action items will be in the interest of South Africa, and that doing so is consistent with our existing commitment to rebuild the institutions that were weakened during the period of state capture, the effectiveness of which is essential to addressing crime and corruption."
The SARB pointed to the number of issues that have already been resolved: "South Africa's hard work resulted in most of the identified deficiencies being addressed within the 12-month observation period afforded to South Africa."

Increasing co-operation between law enforcement agencies and financial regulators will play a key role in South Africa's bid to exit the greylist.
David Lewis, Managing Director and Global Head of AML Advisory at Kroll
South Africa needs to increase its international cooperation on the law enforcement side and the use of financial intelligence. So all that useful information that financial institutions are providing by way of suspicious transaction reports and activity – that all needs to be made much better use of by law enforcement.
What will the impact of greylisting be for South Africans?
While greylisting can limit access to international financial markets and increase the costs of trade, global markets largely pre-empted and priced in the high probability of potential greylisting. It is also unlikely that South Africa's existing trade relations will be disrupted. 
 "Greylisting is not the end of the world for South Africa," says Investec Chief Economist, Annabel Bishop, pointing out that financial markets had already factored it into their forecasts. "But it comes at an unfortunate time," Bishop continues. "It represents more bad news heaped onto the worsening energy crisis and other critical failings in areas such as transport and water which are essential to a functioning economy. But the hope is that a concerted effort to cooperate with FATF in addressing failings in monitoring and controls, and getting off the grey list as quickly as possible, will be a positive step towards resolving the systemic problems that have for too long beset South Africa's economy and its people."
Investors may breathe a sigh of relief to know that, according to Bishop, "the greylisting in itself does not represent any necessarily increased chance credit rating downgrade/s from the key agencies."
She explains that the credit rating agencies' primary objective is to assess the creditworthiness of the borrower, adding that the recent Budget went a long way to reassure the credit agencies of the world that government has a planned debt relief for Eskom. 
The risk of a downgrade increases, however, the longer South Africa takes to get off the grey list, says Bishop.
Greylisting is not expected to negatively affect growth directly, however it will have some indirect consequences, she explains, including the potential reduction of portfolio flows and FDI. Mitigating this will depend on the speed and efficiency of the government's resolve to implement AML/CFT reforms. 
Greylisting – "not the end of the world" for South Africa
South Africa finds itself relatively well prepared for greylisting. Forecasts and preparations in the financial sector will afford consumers and businesses with some cushioning, at least in the immediate term, from increasing costs and complexities of global trade. But should the country fail to accomplish its exit plan from this higher-risk jurisdiction, it will no doubt weigh heavily on the Republic's long-term economic prospects.
Bishop believes that the action taken by FATF is not a bad thing as it will raise the standard of compliance in the country. "The purpose of greylisting is not to destroy or damage a country, and it is not interned to make the economic environment more difficult, prevent flows of monies in and out of borders or bring impediments to legal businesses."
National Treasury notes that significant progress around the implementation of a risk-based approach to the supervision of banks and insurers means that the increased monitoring will have limited impact on financial stability and costs of doing business with South Africa.
Bishop echoes this sentiment: "The banking sector and legislation by and large already meet most of the FATF requirements, and many banks are well placed to help clients with what will amount to likely extra paperwork and some delays."
Get more economic insights from Investec Focus