Listen | No Ordinary Wednesday podcast | Township economy
Our best chance for inclusive growth
In this podcast, we assess the health of the township economy.  We hear from township entrepreneur Refiloe Rantekoa, whose bread-making businesses continues to prove despite the challenges. We chat to Investec's Setlogane Manchidi on how Investec is building active economic participants. Plus, former YES CEO, Tashmia Ismail-Saville on the most urgent item needed to grow the entrepreneurship sector. 
32.6%
SA unemployment stat (1st quarter 2021)
17%
Informal economy contribution to employment
6%
Informal economy contribution to GDP
While informal businesses typically do not contribute directly to the fiscus through taxes, they provide livelihoods, employment and income for approximately 2.5 million workers (excluding agriculture), according to Stats SA.
"That represents roughly 17% of total employment," says Investec economist, Lara Hodes. "In a country like South Africa with staggeringly high unemployment and a low labour absorption rate, the informal sector is essential. It keeps many vulnerable households above the poverty line." 
What businesses make up the township economy?
Informal businesses operate within a multitude of industries and offer goods and services that meet various social and economic needs within township communities. Retail dominates the informal township economy, with spaza shops, fast food outlets, bakeries, shebeens and hawkers. Additional businesses include backroom rentals, minibus taxi operators, mechanics and panel beaters, metal fabricators, childcare services, barbers and hair salons among others.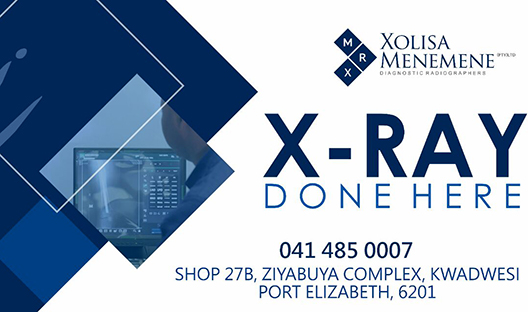 Informal economy's economic contributions
Informal enterprises contribute an estimated 6% to GDP. However, while informal businesses pay VAT on their purchases, the sector is unregulated. "As such," explains Hodes, "it is not protected by legislated labour laws, like minimum wage. Indeed, many informal operators earn below the income tax threshold legislated by SARS."

Typical earnings for informal sector employees are less than half those in the formal sector. According to Stats SA, the median income of workers in the informal sector is about R2,000 per month, compared to R4,300 in the formal sector. Self-employed workers, particularly men, earned more – R6,700 per month, on average.

Challenges facing township entrepreneurs

Despite their relevance and importance in the local economy, informal businesses face numerous challenges. For instance, these enterprises are vulnerable to crime and police harassment. Entrepreneurs also often struggle with a lack of general business knowledge and skills. And financial exclusion means businesses have little or no access to capital, credit and transactional facilities, mortgage loans, asset finance or insurance. 
It's a challenge Xolisa Menemene, a candidate of the Investec sponsored Startup School faced when starting a radiography business, Xolisa Menemene Diagnostics, which provides diagnostic x-ray services within his community.
Get Focus insights straight to your inbox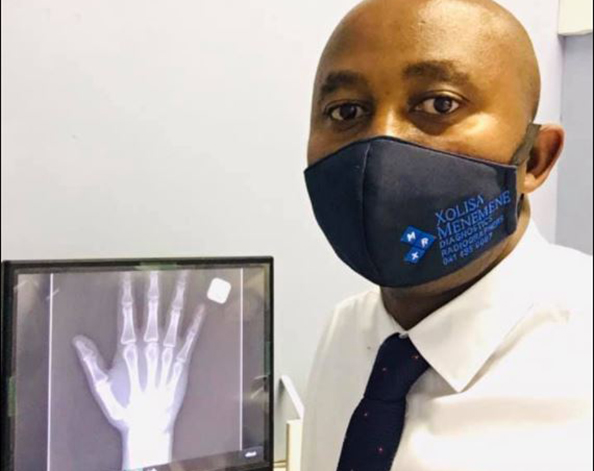 Xolisa Menemene,

Founder of Xolisa Menemene Diagnostics
I grew up in PE and saw how doctors in townships sent patients to far-away hospitals, which creates unnecessary costs and inconvenience for the patient.
After qualifying as a radiographer, Menemene needed capital to realise his ambition. However, he was unable to secure finance via traditional channels and no government funding was available.
"I cashed in my pension to start the business and later received funding from the Small Enterprise Finance Agency (SEFA)." With this capital, Menemene was ready to launch his business, but realised he lacked the business skills to make it a success.

"I attended one of Investec's entrepreneurship programmes, which gave me the knowledge and information I needed to manage my business, staff and finances. Startup school really helped me grow my business."

But for every business that receives formal funding, there are dozens of entrepreneurs who remain under the regulatory radar. That means regulators know very little about the informal economy. As such, the sector is generally overlooked during policy formulation and often disregarded in strategies.

Furthermore, as informal businesses are typically unregistered, they are unable to apply for government benefits that might otherwise be available to them. During the Covid-19 lockdown, many informal businesses could not access government subsidies and other relief measures. However, registered spaza shops and general dealers received some support through the Department of Small Business Development's Spaza Support Scheme.

"This scheme aims to strengthen spaza shops by facilitating bulk buying opportunities from pre-approved suppliers, as these retailers provide local residents with convenient access to basic and locally manufactured goods," explains Hodes.

The need for an easy mechanism for informal traders to register their businesses again became apparent in the wake of the looting and violence in certain areas of South Africa in July. A few days after President Cyril Ramaphosa announced that government would prioritise relief measures for township businesses, Treasury unveiled a R38 billion relief package, with around R3,6bn set aside for small businesses. However, it is not yet clear how these funds will find their way to unregistered businesses disrupted by the protests.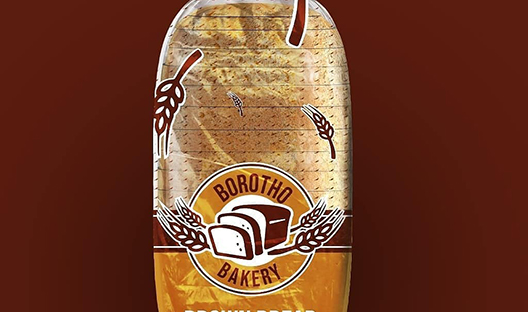 Baking success, one loaf at a time
While Covid-19 lockdowns forced some township businesses to shut their doors, others saw opportunities for growth. Borotho Bakery Enterprise founder Refiloe Rantekoe adopted enterprising tactics to continue delivering his speciality bread throughout Soweto amid the most stringent lockdown restrictions.

He started the business after commercially produced bread became unaffordable for many in his community, following successive price increases. "Township entrepreneurs often start businesses to address social challenges that are close to their heart," explains Rantakoe.

He was working at the time as a travel agent and used his salary to purchase baking equipment, which he installed in his rented bedroom. 

Refiloe Rantekoe,

Founder of Borotho Bakery
I didn't know how I was going to make profit but I knew I had to do something to help people afford food.
He employed someone to help him bake, while he delivered his unique unsliced bread loaves to homes in his neighbourhood, as well as spaza shops, informal traders and local restaurants that served bunny chow.
He first used a bicycle to deliver 40 loaves a day, and later graduated to trollies as volumes doubled. Within six months, the operation was producing 200 loaves a day, after adding a night shift.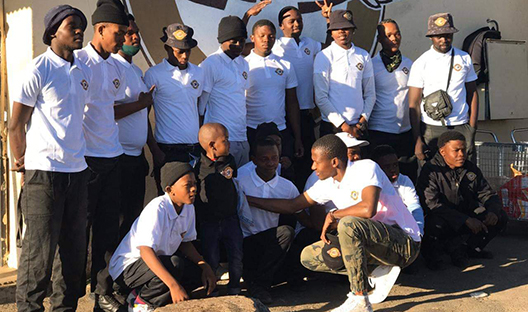 It was during this time, that Refiloe attended the Investec CSI Global Exposure Programme. Rantakoe joined 18 other Food & Beverage sector South African entrepreneurs on an exposure and business learning trip to Amsterdam.
"The programme helped me validate my approach and my capabilities and showed me how resilient we are. I realised that the circumstances we come from don't need to hold us back, which gave me stamina and inspiration to create more opportunities to support others in the township and create broader social impact."

The business kept growing as people recognised the quality of the product. "We used premium ingredients and unique baking techniques to stand out from our competitors, but kept prices low, which made it affordable."
Growing media attention and numerous business and entrepreneurship accolades also generated awareness.

29
Number of employees at Borotho bakery
The pandemic pivot
Then the pandemic sent the country into lockdown. "The restrictions threatened our business but I knew I couldn't let the business die because so many people depended on it for affordable food and income," recalls Rantekoe.

After registering as an essential business, Rantekoe reverted to his street-style sales and distribution methods, using trolleys. "We created a bespoke system to deliver food to people at home during lockdown, and we hired another four people to sell bread street to street."

The demand was so great that Refiloe needed a bigger facility and rented a shop space. He now employs 28 staff, including 15 trolley sellers, and operates 3 delivery trucks.

Growing the township economy
As the country emerges from the pandemic, the informal township economy will play a key role in tackling the unemployment crisis. But providing businesses with opportunities to grow and become part of a more inclusive economy requires urgent government policy responses.
"Forming a conducive working environment for informal operators is essential to boost the informal sector's impact," says Hodes.
These measures, she adds, should include a review of regulations that criminalise work in the informal sector, coupled with broader access to skills training and financial support. "These types of initiatives would assist many within the informal sector to grow their businesses and accordingly hire additional people. Leveraging digital technology – specifically, access to the internet and marketing opportunities – is also essential."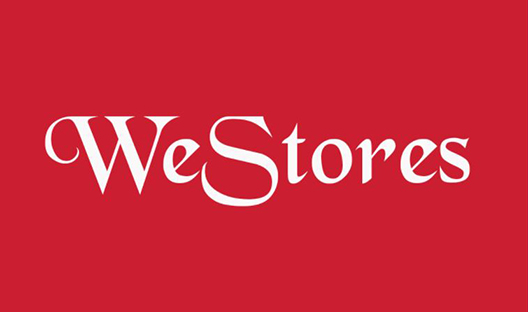 Tech-based businesses on the rise
Samkelo Mqukuse, an entrepreneurship graduate from UJ, embodies the potential that can be unlocked through ubiquitous access to internet connectivity. He saw people making saleable goods in townships but recognised they didn't know how to get their product to markets. In response, he developed a digital collaborative platform to fill that gap, launching WeStores in 2019.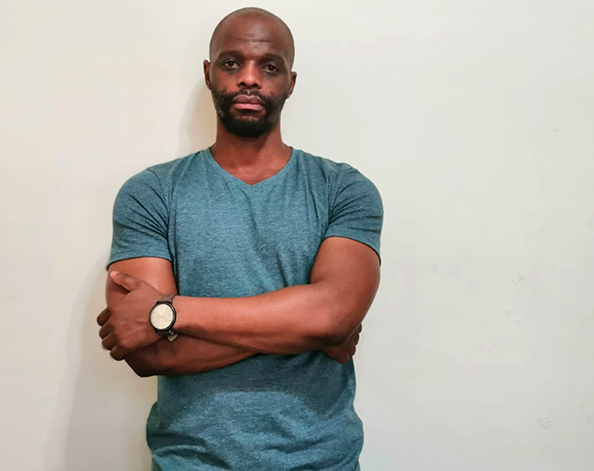 Samkelo Mqukuse,

Founder of WeStores
I built the app in an internet café over three months, using Glideapps. It's a free service and I didn't have to code from scratch. This approach saved me time and money.
Small township and rural businesses can list on the platform for free via a smartphone app and connect to local markets. "It's like Uber Eats for township businesses," explains Samkelo. 
He currently has 52 businesses on his platform across the Eastern Cape; Mtata, Johannesburg, Pretoria and East London.
As someone who has always been interested in technology, Samkelo says completing Startup school, joining entrepreneurship forums and reading a lot helped him fast-track his idea.

South Africa's best chance for economic growth
The township economy has the potential to support job creation and economic growth alongside South Africa's formal business sector.  Key policy changes, combined with efforts to equip entrepreneurs with skills and access to markets, could see the informal sector playing a meaningful role in SA's economic recovery
Under sufficiently supportive conditions, small businesses like Menememe's, Rantakoe's and Mqukuse's have the potential to scale into big businesses, in turn inspiring new generations of entrepreneurs. The stories of these enterprising founders are case studies in possibility, and they might just represent South Africa's best chance for inclusive economic growth and a brighter future.