Get Focus insights straight to your inbox
Prefer to listen on the go?
Listen to a podcast of the full discussion between Donovan Marsh and Tanya dos Santos.
Facing up to SA's human trafficking problem
46.5%
The increase in human trafficking contacts received by the National Human Trafficking Hotline from 2019- 2020
Human trafficking is a global crime that trades in people and exploits them for profit. Men, women and children of all ages and from all backgrounds can become victims of this crime. It occurs in every region of the world- but is particularly prevalent in Africa, and South Africa.
SA is a central hub for human trafficking which includes sex and labour trafficking, according to the US Department of State 2021 Trafficking in Person report.

Trafficking happens more frequently than we know or would care to believe, and in our own communities, and the National Human Trafficking Hotline's (NHTH) data shows that the problem is on the increase.
In 2020, the NHTH received 4874 "contacts" related to human trafficking. This was a 46.5% increase, year-on-year. 
The role that financial institutions can play in stopping the trade
82%
Percentage of victims who were female
39%
Percentage of victims who were minors
Investec is committed to the ten principles of the UN Global Compact which relates to human rights, labour, environment and anti-corruption and we support the international agenda to abolish human trafficking, slavery and forced child-labour.
As a financial institution, Investec believes it has a responsibility to follow the illicit money flows that come from human trafficking and cooperate with law enforcement to shutdown the lucrative transnational operations, that often deal in other illegal activities, as well as human slavery. 
'I Am All Girls' - based on a true story of six girls abducted in the 90s
"A producer came to me with the material based on a true story of Gert Van Rooyen and Joey Haarhoff back in the late 90s, who'd abducted six girls who were never found and then they were murdered. And this story was using that as a kick-off point."
"I thought that was fascinating and interesting and I thought it was an important topic."
"They showed me the script, it was terrible, and I said to them, well, if you let me take complete control of this thing, and completely rewrite the script and see if I can find something in here, then I will take it on."
"I wanted to do something more arty than what I'd done before. I'd done a lot of commercial films, I wanted to do a difficult film that was honest and true and beautiful. I wanted to create an atmosphere so that you could feel what it was like to be somebody who was trafficked, and what it feels like for the police that have to live it every day."
The important role of film in exposing societal ills 
"Films influence people to behave in different ways and it's okay if it doesn't create behavioural change, but I think it's making you aware, and bringing human trafficking into the conversation."
"Now people can talk about it, they have the facts at their fingertips. I think over time, that translates to some kind of change. And what Investec is doing in terms of committing to help stop the money trail and making it hard for these people to conduct business. I like to think all these things are linked, and that what the movie did and what you're doing is all combining to create a larger consciousness around the issue."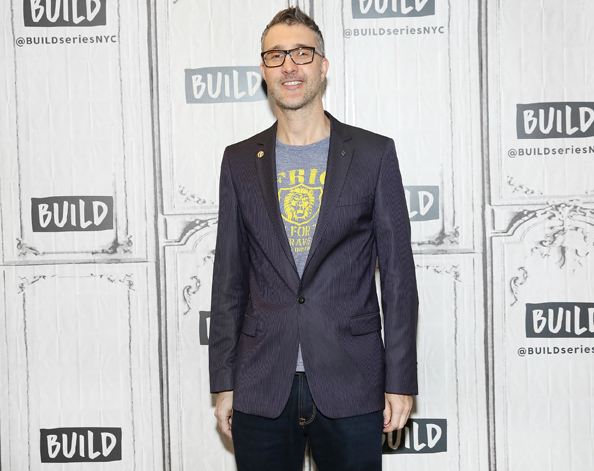 Donovan Marsh,

Filmmaker
There are only 14 people policing all of SA's human trafficking. The police are often maligned in this country but I found them to be singularly dedicated.
1%
Number of women saved from trafficking rings
500,000 - 700,000
Number of women trafficked in SA annually
The unsung heroes who dedicate their lives to facilitating justice
"In the movie I made the protagonist a female colonel of the Hawks who investigates human trafficking. And so we went to meet the real Hawks, who police human trafficking for South Africa. There's only 14 of them. They have to do every single case in the whole of South Africa, tens of thousands of cases."
"And we found some incredibly dedicated men and women. The police are often maligned in this country, but I found them to be singularly dedicated. These were people who had to take different routes home every night, because they get followed, whose families are at risk because of the work they do."
"And you know, these people don't sleep, they're traumatised, but that doesn't stop them going full on to catch these people. And they work 24/7."
"They were tremendously helpful in the movie, they allowed my actors who were playing them ostensibly in the film, to go along with them, learn from them, meet their families, come into their world. They ARE really our unsung heroes... working for peanuts, working in a terrible building that's rundown. But making the most of it. Not complaining and getting the job done."

The invisible bars that trap human trafficking victims
"What we discovered is those few women that get rescued and go into a halfway house, or into a rescue centre, they end up recycling back into their original life."
"The NGOs that I worked with, were saying they might rescue 30 girls a month but only one of those girls will actually stay out and have a life outside of trafficking. Those other 29 girls find that there's no other choices for them, no other way to earn a living, and they're addicted to drugs, mostly, so they clean up in the halfway house, then they start taking drugs again."
Drugs, in my opinion, are the big thing that trap people into this life.
On his journey to becoming an award winning filmmaker 
"I can remember far back when I didn't really know what filmmaking was. I knew I liked going to films, I knew I liked watching them, but I had no clue how they were made. And there were no such thing as behind the scenes or "making-ofs".
"And when I was 16, I saw a making-of, of 'The Neverending Story', a movie that I loved. And I thought, oh, that's how they do it, that's what I want to do - that looks like fun! I'll make that my living. And I remember deciding that very particularly, I think I was 15 and I never, never wavered."
"I started off making doing television of all stripes. I did weird shows like 'Gladiators' and 'Who Wants to be a Millionaire' and I directed so this was multi-cam television, but always wanted to do drama. I'm from a theatre background, I went to drama school so it was always a dream to actually direct movies but it's tremendously hard to get into that world, very competitive, very tough and not a lot of people can make a living out of it."
"I realised that the way to get anything done is do everything yourself, so I became a little master of each of the different trades. I write, I edit, I direct, I produce, I create and so I didn't have to rely on anybody else to give me the leg up, I was giving myself the leg up. And that's how it got started."
His experience directing the 'Spud' films and working with John Cleese
"I took many of my own experiences from attending Bishops in Cape Town, and added them to John van de Ruit's experiences in the book and created that world. I loved school - it was very evocative, and shapes you as a human being. 'Spud' is a coming-of-age film and it's about how school shapes you, especially those kinds of schools, or doesn't shape you, or ruins you or destroys you or how you survive it. And I really resonated with all the things that the book was getting into."
"John Cleese was always the person we wanted for the role, and he was perfect, but getting to him was tremendously difficult. And after many, many months of trying, we eventually persuaded his agent to read the scripts and got the script to him. And as soon as he read it, he said, yes, it's one of the nicest scripts he's ever read. He loves the material, and he can't wait to do it."
"He's an incredible human being. He's highly intelligent, he's got a law degree, he's very involved, he works on the script with you. He knows what he's good at, and how he can make the most of the material and where the laughs are and how he can find those laughs."
"I mean, you're talking about a guy from 'Monty Python' here so you're not going to question his way of doing things. But I still had my own requirements, very collaborative, he was in his 70's so maybe a bit grumpy here and there, and movie making is arduous on the youngest of people. But I had an amazingly positive experience with him, and I really connected with him, I think."
The attributes of a successful director
"It's a tremendously collaborative art, it is an art form. It's like painting, except unlike painting, there are many painters all painting the same picture at the same time. So you kind of imagine this canvas, lots of brushes that are coming in, and it's almost guaranteed to end up in a dog's breakfast."
So the director's job really, is to take all those paint brushes, and make sure they're dipping in the right colours, and that they're painting in unison, that everything forms a beautiful picture at the end. And it's actually tremendously tough to do." 
Donovan's big break directing 'Hunter Killer'
"I have an agent in Los Angeles, I got an agent off my earlier films and their job is to sell me out there. And I regularly, every few months, I'm pitching on scripts, and they send me stuff and I pitch against various other people."
"And you know, you go through a process, eventually they fly you to Los Angeles to meet the studio and meet the star and I came to meet Gerard Butler. And you know, you just got to chip away at it and eventually if you're lucky you get the part."
"Hollywood's always looking for something young and something fresh and something different and somebody with a different point of view, you've got to hand that to Hollywood, they are always trying to do something original, often failing."
"And I think they saw in me somebody with a different sensibility, they liked what they saw on my previous films, I do have a particular style that is unique. And I think they wanted to see if they could experiment with that style in the film."
"It's very difficult because there's a hierarchy in Hollywood. It's very competitive, a lot of money to be made and lost. So to stay in the pecking order and to have your voice heard, even though you're the director, can be difficult. You're dealing with big stars, you feel like they know it all and they've got 40 movies under their belt, and I've just got five or six."
"You've got to work your way in there and prove to them that you know what you're doing. And so it was really proving myself that was a challenge and tough, very tough. It was emotionally, and physically stressful. But in the end, I treated it exactly as I would a South African film."
The unexpected opportunity presented by Covid and Netflix's investment in SA
"Covid was devastating for the film industry. People who were caught mid-production couldn't finish. I was tremendously lucky to have finished the shooting of 'I Am All Girls' just prior to Covid coming. I was able to complete the film under Covid, because it was just post-production." 
"It was a very hard sell. The movie was made, it was independently produced very bravely by Nthibah Pictures, but they couldn't sell it. And then, you know, Netflix didn't have any content for two years."
"Netflix took a risk on 'I Am All Girls', they didn't think people could stomach it, quite frankly. And we put it on Netflix. It was the most successful South African film they'd ever put on that channel, it was seen by 30 million households worldwide. It had tremendous reach, was number two in the United States on the week it came out and so it just reached people, and a lot of people saw it and it's a huge success story for Netflix as an African piece of content."
"Netflix has been tremendous for the local film industry because they are a subscription service and realise that there's an audience for every kind of film, not just Marvel movies."
"Netflix has revitalised the South African film industry. It's given us an avenue of funding that we've never had before. Realising that local content is what local people want to see but actually, it's also what international people want to see, because in a way, we're tired of American and British content, we've saturated on it."
About the author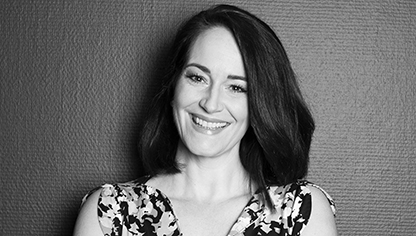 Caroline Edey-van Wyk
Brand Editor
Colloquially known as Investec's "storyteller," Caroline curates and produces all the content that underpins Investec's Out of the Ordinary brand promise. She works across the business but specialises in the areas of Sustainability, CSI, Sponsorships and HR. Caroline holds a Bachelor of Journalism degree in Political Science and Broadcasting - cum laude. Before she joined Investec she was a broadcast journalist at Sky News and eNCA.