As a global investor, you want to own shares in firms that have demonstrated true leadership in their sectors on the international stage.
Understanding companies
Identifying leading companies and understanding the market forces that drive them requires rigorous, first-rate research. The Global Leaders portfolio encompasses the work of our global strategy team and draws on international analysts who have hands-on knowledge of their industries.
Sustainable competitive advantage
We take a long-term approach to your investments. Whether it's technology, consumer goods, energy or any other sector, we identify and select global companies that have achieved competitive advantage over time and are likely to continue doing so.
Companies that are ahead of the pack
There are thousands of firms listed in the US, Europe, and the UK from which to choose. We identify and focus on the 30 or 50 stocks that are true global leaders in their sectors. Companies that give you the performance you need.
Our Global Leaders portfolio is for you if:
You want to invest a minimum of US$300,000
You want a concentrated portfolio of shares in leading global companies
You want access to global companies that have been carefully selected for their growth potential
Start your wealth journey with us
Partner with Investec's team of investment experts to make smart choices to preserve and grow your wealth.
Mandate type

Segregated, discretionary managed

Minimum investment

investment $300,000

Management fee

1.50% on the first $1m

1.25% thereafter

(subject to a minimum annual fee of $3,000)

Benchmark

MSCI World Index total return

Risk profile

High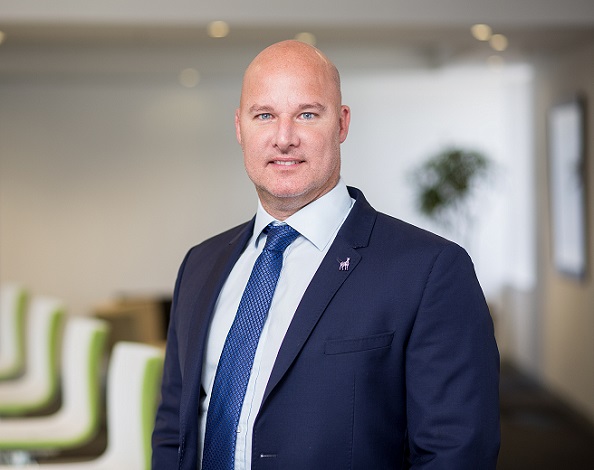 Richard Cardo, Wealth & Investment portfolio manager
We select companies that have shown that they can compound their leadership positions on the global stage over time, and are likely to continue to do so.
US$300M+
Value of funds under management in the Global Leaders portfolio
Global expertise and perspective
Our vast global presence and expertise means that every investment decision is backed by the insights of some of the best analysts in the industry. Our global investment strategy also means that you'll get the combined skills of our global teams working for you.
The Investec Global Investment Process
Leverage our international network
We have operations in 14 countries, giving you access to local and offshore markets. Our clients benefit from our multifaceted, in-depth, global investment processes which offer scale, reach, and continuous growth.

Local knowledge, global expertise
We ensure your investments benefit from the global perspective of our experts across international markets.

Ranked as the Best Private Bank and Wealth Manager in South Africa for 11 consecutive years by the Financial Times of London.

Invest for retirement
Plan for your dream retirement. Place your investment in a retirement vehicle or pension fund designed with your future needs in mind.
Invest offshore
In an uncertain and often volatile world, global diversification should be mandatory for the modern investor.
Manage my investments for me
Turn your investment goals into reality with advice, insights and services backed by a truly global investment approach and expertise.
Property finance
A comprehensive range of integrated property funding solutions across all property sectors in South Africa and within selected geographies.
Foreign exchange
If you want to invest internationally, make payments overseas, receive money from offshore or you need some foreign currency to travel.
Private capital
We provide established entrepreneurs, business founders and high net worth individuals with private capital solutions, transaction ideas and access to Investec's networks.
Enjoy Investec One Place™ with our local and international offering
Insights from Investec Focus