We're committed to adding value to the communities we operate in throughout the year by delivering targeted programmes with community partners and actively volunteering our people.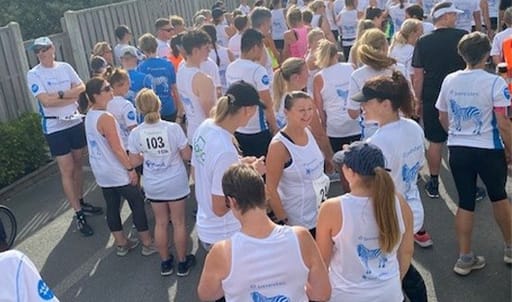 Guernsey
We continue to support Guernsey Mind by sponsoring the Guernsey Mind 10km fun run which takes place each September. This sponsored run is a key fundraising event of the year to ensure Guernsey Mind continues to provide support for mental health. Learn more
We have also supported the purchase of an electric van for the Guernsey Society for the Protection of Cruelty to Animals as well as numerous donations through our staff elected Community Donations Committee. These include supporting Wessex Heartbeat and providing Brave Gowns for Guernsey's children's ward at the hospital.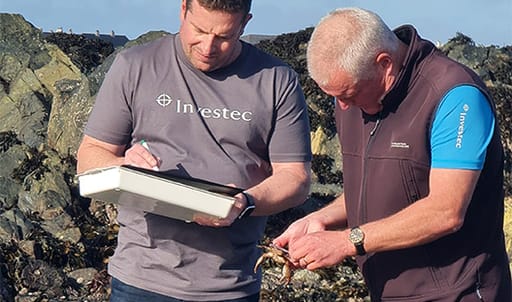 We have also partnered with La Societe Guernesiaise which plays a vital role in protecting and enhancing Guernsey's natural environment and historic buildings.  Staff volunteer and get involved with collecting data, surveying, restoration and beach cleaning to name a few. Learn more
Over the festive period, we have also sponsored the Food for Families Project which provides a meal on Boxing Day held at Les Cotils for those families struggling financially.  A 3 course lunch and fun activities and games for children is included so they can enjoy the Christmas festivities. We're also providing presents and hampers for the Gifts for the Elderly and Vulnerable project.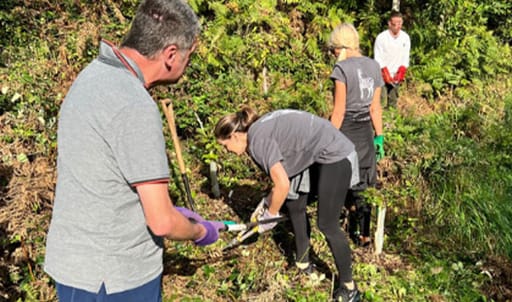 We continue to partner with Jersey Mencap which supports people with learning disabilities. Staff volunteer their time and help with fundraising events and activities working with the charity's members, including art sessions and a pond project, which helps people gain skills in conservation, safe use of tools and general work experience. Learn more
We provided major sponsorship for Durrell Wildlife Conservation Trust, established by author and conservationist Gerald Durrell in 1959. Durrell's aim is for more diverse, beautiful and resilient natural landscapes in which species can thrive and people can enjoy a deeper connection with nature. Our most recent sponsorship, the Jewels of Assam ball, raised funds for the rewilding of the grasslands of Assam in India. Learn more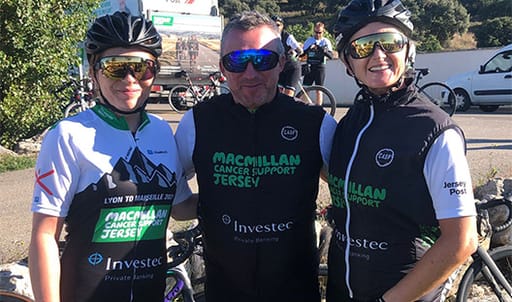 We also sponsor the MacMillan Jersey Cycle challenge which takes place every 2 years, usually in Europe. This is a vital fundraising initiative so MacMillan Jersey can continue to provide professional help to people in Jersey with any type of cancer and at any stage, along with their families and friends. Learn more
We have also sponsored Dragonfish Row, Peter Wright and Steve Hayes, who are rowing the Atlantic to raise funds for Durrell and MacMillan Cancer Support Jersey. Learn more
Our staff elected Community Donations Committee have made donations to various causes including the Jersey Employment Trust, Dementia Jersey, Brighter Futures and other local charities.
Over the festive period we have partnered with the Grace Trust which hosts an annual Christmas lunch for those in need. Guests are a mix of Jersey's most needy, including the elderly & homeless. We've sponsored the event and will be providing a mixture of gifts to keep people warm and comfortable over the winter. Learn more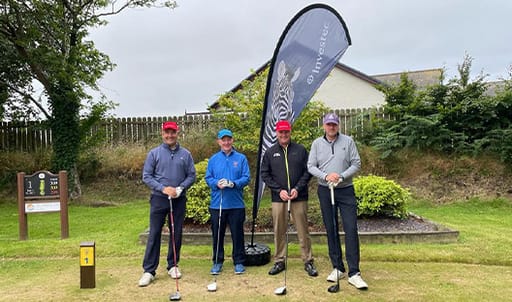 We sponsor The Children's Centre annual golf competition which raises funds for their services for children, teens & families on the Isle of Man, turning difficult life experiences into brighter futures. This could be bullying and finding school hard, to being impacted by developmental disability, poverty, addiction, criminality or domestic abuse. The team directly address the behavioural, learning or emotional wellbeing needs, which are often the result of these experiences
Over the festive period, we have also donated additional funds towards their Letter to Santa event where children and their families are invited to the farm to write and post in a very special letter box, their letter to Santa. Everyone who comes will enjoy a wonderful festive atmosphere, have a chance to meet the animals and take part in Christmas crafts activities and enjoy some delicious treats.   
Our ongoing approach to community
Commitment from within
It's a fundamental part of our culture and values to contribute to society, and our extensive community support reflects this.

Value through partnerships
The three focus areas of our community support – education, entrepreneurship, and the environment – were chosen by our people. 
Making a positive impact
Last year our colleagues spent more than 2,000 office hours supporting local community partners in the UK, Ireland, Channel Islands and Isle of Man.