Our culture is our strategic differentiator
As a culture driven organisation, our values and philosophies must underpin and inform people's conduct. Our organisational design is a flat structure to show deep respect for all individuals and to uphold an environment that encourages an entrepreneurial drive in line with the organisation's purpose and business strategies.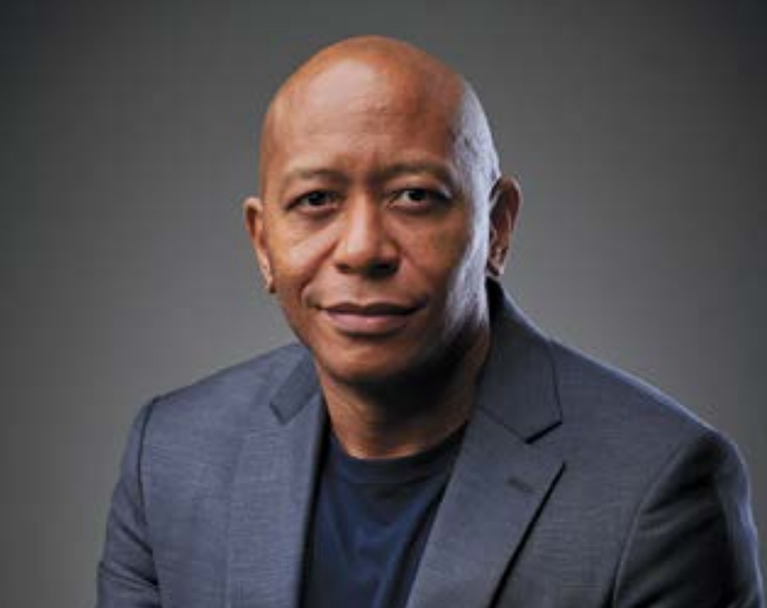 Abey Mokgwatsane,

Chief Marketing Officer
Purpose is the ability to connect what an organisation does with being a force for good. An organisation's purpose needs to matter.
Talent attraction, development and retention
We invest significantly in a number of opportunities for developing and upskilling employees through bursaries, leadership development, skills programmes, personal mastery and coaching.
Employee engagement
We have various mechanisms to monitor, gain a 'felt sense of', and evaluate how people experience our culture as well as their alignment and adherence to our system of beliefs.
Employee wellbeing
Our wellbeing strategy is informed by our culture and recalls our values of freedom to operate, respect for others and personal ownership.
Learning and development
We invest significantly in several opportunities for the development and upskilling of our employees.
Recognising and rewarding our people
Our remuneration practices comply with local regulations and reward people meaningfully for performance and contribution.
Belonging, inclusion and diversity
Our diversity and inclusion framework has a sense of belonging for all our people, irrespective of difference, as its goal.
Investec's approach is to recruit and develop based on aptitude and attitude, with the deliberate intention to build a diverse workforce, which represents the population of the relevant jurisdictions and reflects its clients. Our recruitment strategies actively seek difference, engaging with minority groups, females and people with disabilities.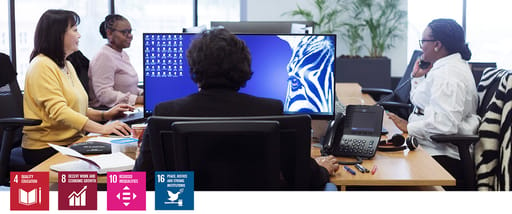 Our diversity principles include:
We believe in the importance and benefits of diversity and strive to foster a culture that is supportive and inclusive of different perspectives and experiences
Our workforce aims to reflect the diversity of our client base and the society within which we operate
We are progressing towards a working environment that is more inclusive, agile and responsive to the needs of all individuals, for example, flexible work arrangements
We work proactively to rebalance our organisation in line with the communities in which we operate through education and entrepreneurship and leveraging the value of diversity
We will continue to measure and track progress annually and strive to achieve our targets through concrete actions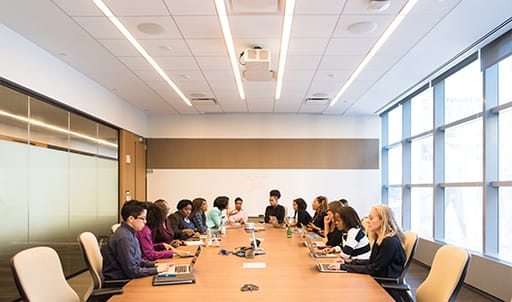 As a learning organisation we facilitate professional and personal growth to enable our people to perform extraordinarily in their business objectives through access and exposure to diverse learning experiences. 
Employees are encouraged to identify learning opportunities which are most relevant to their unique requirements and context. Learning is directly linked to the strategic business needs, helping equip our people to deliver an out-of-the-ordinary experience for the client.  The COVID-19 pandemic, and subsequent hybrid world of work, has created an opportunity for an agile, always-on approach to learning.
Performance against our targets
36%
At 31 March 2022 there was 36% female representation on the Board (against a target of 33% female Board representation by end of the 2020 calendar year)
1.6%
At 31 March 2022 learning and development spend as a % of staff costs was 1.6% against a target of >1.5%.
Progress in 2022
Our early career and graduate strategy has attracted exceptional and diverse talent across the business
We had 43% Board members as persons of colour (measured in terms of the Parker Review metrics) as at 31 March 2022
Our UK business signed up to the Race at Work Charter
Our UK Wealth business signed up to the #100 Black Interns initiative.
Priorities for 2023
Globally our focus has shifted to returning to the office. The energy we create through the physical presence of our people is a key part of our culture
We are constantly considering the world of work, with a focus on adaptability and agility in response to a changing environment
We will continue our work in support of empowering and developing women in business, education and sport and highlighting the power of partnerships to provide opportunities for women.
The COVID-19 pandemic created unprecedented opportunities and challenges for all our stakeholders including our employees. Global activism continues to highlight the harsh realities of inequality and poverty within society at large and particularly within the context of South Africa. We have a deep appreciation for our corporate responsibility and are committed to creating financial value, in a sustainable and inclusive way. Aligned to the SDGs, and particularly our commitment to SDG 4: Quality education and SDG 8: Decent work and economic growth, we invest deeply in education and job creation initiatives for both our employees as well as the communities in which we operate. 
2022 highlights
7917
permanent employees (2021: 7889)
49.7%
female employees (2021: 48.8% female; 51.2% male)
1.6%
Learning and development spend as a % of staff cost (2021: 1.3%)