Sound corporate governance is implicit in our values, culture, processes, functions and organisation structure. Our values require that directors and employees behave with integrity, displaying consistent and uncompromised moral strength to promote and maintain trust.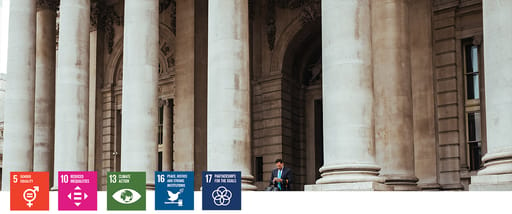 Our approach:
Social, environmental and ethical risk considerations are implicit in our values, culture and code of conduct. The Group supports the precautionary approach to ESG and strives to minimise and prevent investing in projects or dealing with counterparties where potential and unmitigated biodiversity or environmental degradation might occur. We recognise that identifying and quantifying biodiversity and environmental risk should be part of the normal process of risk assessment and management within businesses. We engage with our clients on climate-related and sustainability (including ESG) matters to minimise the risks and require clients to meet appropriate technical, governance, transparency, social and environmental standards. For example: 
As part of our client on-boarding process, we assess, where appropriate, potential clients for various types of risks including whether they are behaving responsibly in their business activities 
ESG risks are identified and assessed as part of the transaction due diligence processes which includes screening for negative environmental and/or biodiversity impacts and social matters 
Operational activities are assessed for compliance with relevant environmental, health and safety, and labour rights regulations 
We regularly review sensitive sectors and activities prone to bearing environmental and social risks.