UK entrepreneurs are having to navigate a wide range of challenges in today's demanding and unpredictable business climate. These challenges include soaring inflation, rising interest rates, an energy crisis, political uncertainty and the looming threat of recession.
Given the challenges they face, it's no wonder that the confidence of entrepreneurs is wavering. The Small Business Index, published by the Federation of Small Businesses in October 2022, found that small business owners were feeling pessimistic about the future, with four in ten expecting their revenues to decrease over the coming three months.
So, how can entrepreneurs ensure that they overcome the current turbulence and emerge the other side with their businesses in better shape than ever? To help answer this question, we asked six entrepreneurs on the shortlist of The Spectator's Economic Innovator of the Year Awards 2022 to share their top financial lessons. This is what they said:
It might be an oft-repeated business adage, but the phrase 'cash is king' is enduringly popular for good reason. Cashflow is the lifeblood of a business, often making the difference between success and failure – especially during economically challenging times.
Without cash, businesses cannot pay their staff or suppliers, or continue as a going concern. Yet recent research by the Office for National Statistics highlights the perilous state of many businesses' cash reserves. In early October 2022, 41% of businesses reported that they had either three months or less of cash reserves, or absolutely no cash reserves at all.
Cash flow has been the biggest financial challenge faced by cyber safety company SafeToNet. Over the years it has tried different approaches to build its market, which has inevitably required investment. "Not all ideas have worked," admits SafeToNet's co-founder and CEO, Richard Pursey, "and so cash burn in the early years was higher than forecast."
"If you cannot pay your bills on time, then you won't survive," says Anthea Morris, co-founder and finance director of sexual health testing service Better2Know. Better2Know has deliberately built up its cash reserves so that it has the ability to invest in the people and technology that can help grow the business in future. "These results do not come overnight," Morris notes, "so we need to agree the time that it will take to break even and add a contingency."
2. Keep overheads low – and spend on the things that matter
Keeping overheads as low as possible is fundamental to sound financial management. "There's a saying we have, 'light jet, long runway'," explains Barty Walsh, co-founder of oral care company Ordo. "Basically, keep your overheads and cost base low until you prove your business model before 'taking off' – by expanding and growing the business."
When investing money, it is important to spend in the areas that will make the biggest difference over the long term. This can often require a focused approach to working capital management, according to Will Rowe, founder and CEO of green hydrogen supplier Octopus Hydrogen. "We are ordering the kit – for example, our electrolysers – sometimes a year in advance," he explains, "which means you may not realise that capital until you start producing and selling green hydrogen. Having said this, banks recognise great projects, understand the timeframes, and fund them. It's challenging, but manageable."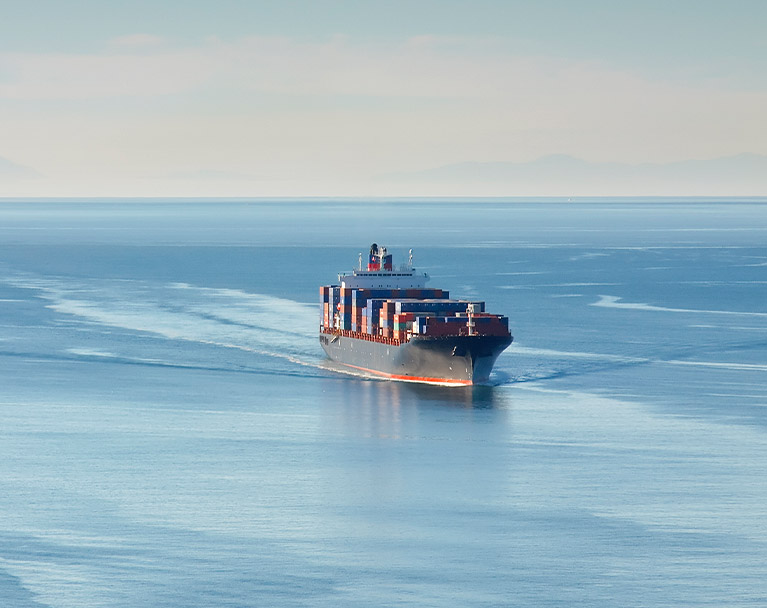 Barty Walsh,

Co-founder, Ordo
Keep your overheads and cost base low until you prove your business model before... expanding and growing the business.
3. Focus on your core product and business model – and be realistic about what you can achieve
"It is too easy in business to be distracted or lured in by a shiny prospect that doesn't materialise, costing both time and money," warns Alexander Fink, executive director of low-carbon housing developer Project Etopia. He emphasises the importance of entrepreneurs focusing on their core product and business model and waiting patiently for others to come round to their way of thinking.
"Changing the modus operandi, building trust and challenging the status quo in both the B2B and the B2C markets is not easy," he adds. "Therefore, make sure your company is capitalised more than you need, to buy you and your business time."
For Project Etopia, the greatest business challenge has been balancing its customer orders with its manufacturing capabilities. "No executive wants to turn away customer orders," says Fink, "however given how we operate, we cannot simply scale up our business to deliver just an extra 20-30 homes per year. We need to be confident we will have at least 100-200 extra homes per year to fill a new factory."
4. Devote time to raising investment
The world of business might be full of apparent overnight success stories, but the reality is that it takes time to build a business. It also takes time to raise the funding that will enable a business to scale.
SafeToNet's Pursey believes that the process of raising funding demands a special focus from entrepreneurs. He advises: "In the early years of a start-up, structure your company so that the CEO and CFO have the bandwidth to raise money, leaving other senior operational personnel to run the day-to-day business."
When raising investment, it's important to recognise that every business has its own path to success and to choose investors accordingly. "Select investors with goals that fit with the ability of the business to deliver them," recommends John Shaw, CEO and co-founder of Itaconix, a provider of polymer ingredients for consumer products. "Make sure their liquidity desires and requirements align with the company's ability to provide such liquidity." He adds that unless they're expecting their businesses to take off extremely quickly, entrepreneurs should "be careful of venture capital money from funds that need to make distributions to their limited partners in a short period of time".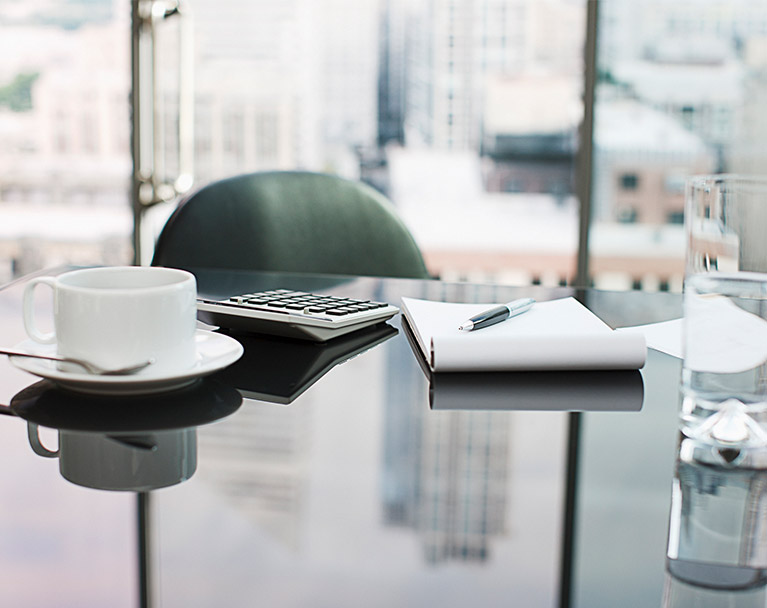 Richard Pursey,

CEO and Co-founder, SafetoNet
In the early years of a start-up, structure your company so that the CEO and CFO have the bandwidth to raise money, leaving other senior operational personnel to run the day-to-day business.
The case for sound finances
There are many elements involved with starting and scaling a successful business. Finance is one of those elements – albeit an extremely important one. Businesses that operate on a sound financial footing are well set up to withstand not only the current period of economic turbulence, but any others that may arise in the future.
At Investec, we support many entrepreneurs and their businesses and we understand that personal and business finances are often aligned.
"We work with entrepreneurs throughout their life cycle," says Co-Head of Private Company Fundraising Kate Gribbon. "We typically start advising private companies when they raise equity growth capital from their Series A funding rounds, including introducing them to their first institutional investor and supporting them through subsequent funding rounds. As the companies become profitable, we incorporate our various lending teams into the conversation to ensure we're considering all finance options. By working closely with our sector M&A colleagues along the way, we have a deep understanding of our clients' personal and business ambitions, allowing us to find the best ultimate home for the company, whether that be a sale to private equity, to trade or even via an IPO onto the public markets."

Many entrepreneurs want to leave as much capital as possible within a business to support cash flow and growth. Traditionally, this can make personal borrowing or cash flow management more complicated. However, there are ways to leverage your success, says Private Banker Tom Bradshaw. "It's possible to look at an entrepreneur's wealth holistically to help them achieve their financial goals. For example, some lenders like Investec can take into account shares or foreign currency income when calculating mortgage affordability and ensure repayments are timed to coincide with liquidity events. Using our dedicated Foreign Exchange team, we can also lock in exchange rates for foreign currency income up to 24 months in advance with FX Forwards to give certainty and peach of mind."
From a wealth management and legacy perspective, ownership structures are key. "As businesses grow, the complexity of the founders' wealth can increase," explains Senior Investment Director Michelle White. "We ensure assets are structured in a tax-efficient way for both the founders and current shareholders, as well as family members that will inherit equity, by taking into account both current taxation and estate planning considerations. We also create financial plans which give visibility and invest funds in a way that is aligned with personal and business values. This can all contribute to a strong foundation for growth."
We are here to help. If you would like to speak to us about your personal financial situation, please get in touch today.
Important information:
This article is for general information purposes only and should not be used or relied upon as professional advice.
You should be aware that the value of shares, and the income derived from them, may fall as well as rise. The information contained in this publication does not constitute a personal recommendation and the investment or investment services referred to may not be suitable for all investors.

As a mortgage is secured against your home or property, it could be repossessed if you do not keep up your mortgage repayments Investec residential mortgages are only available for residential properties in England or Wales and are primarily available to UK residents and subject to eligibility.
You can only book an FX Forward which is for an underlying personal or commercial spending purpose. Additional terms and eligibility criteria apply for FX Forwards.

We strongly recommend you consult your Professional Adviser if you need financial advice for any of the products discussed in this publication. Tax treatment depends on the individual circumstances of each client and may be subject to change in future

Separate eligibility criteria, terms and conditions apply to Investec Wealth & Investment Limited and Investec Bank plc.

More business growth insights from Investec