At the opening of the United Nations COP 15 Biodiversity Conference, António Guterres, the UN Secretary-General, chose war as his unifying metaphor: "We are waging war on nature", he claimed, suggesting humanity had become a "weapon of mass extinction". Multi-nationals were specifically called out for "filling their bank accounts while emptying the world of its natural gifts". Overall, he argued, we are in the midst of a "cacophony of chaos" and on a road to a "biodiversity apocalypse". The urgent societal need was to sue for "peace" with nature. Scientists have added their voice to the call to drop arms, with some saying COP 15 is more important than COP 27 (the recent UN climate meeting in Egypt) and that it will determine the "fate of the entire living world". Overall, strong words and uncomfortable messages from both politicians and scientists, for anyone willing to pay attention.
At heart, the issue is the operation and preservation of perhaps the most complex network of all – nature. Complex systems are only partially understood. By definition therefore, future outcomes remain uncertain. Moreover, any tampering or interventions bring the danger of unintended and unforeseeable consequences elsewhere in the broader network. Two specific worries in an environmental context are so-called tipping points, where violent changes in nature may result from our actions; and hysteresis, where a change in nature's state may be irreversible, in practical terms. The textbook case is a lake changing state from clear to turbid water due to phosphorus overload, but many ecosystems share this non-linear feature. Other examples include coral-dominated reefs changing to algae-dominated ones, and grasslands being transformed to deserts. As a rule, it is a lot cheaper to maintain an ecosystem than it is to degrade it, and then to have to restore it.
One particular aspect to addressing such risks relates to how we are increasingly blinded to them through the process of urbanisation. By 2050, some 68% of the global population is expected to live in cities, from around 55% today. By 2100, the figure will rise to nearly 85% of an expected global population of over 10 billion, on United Nations estimates. Thus, most of our species is on the way to urbanisation. As this process accelerates, the growing danger is that we become inexorably more detached from nature. Consequently, we may literally fail to see the extent of growing global biodiversity risks, until it is too late. Without a metaphorical watchtower to look out into the broader landscapes and seascapes around us, we may simply be blinded to our mounting environmental troubles.
By 2050, some 68% of the global population is expected to live in cities, from around 55% today. By 2100, the figure will rise to nearly 85% of an expected global population of over 10 billion, on United Nations estimates. Thus, most of our species is on the way to urbanisation.
The conventional response to such threats is to advocate greener urban environments. Already London's urban forest contains an estimated 8.4m trees, covering over 21% of the city's land area. Carefully-crafted policy interventions to encourage environmentally-friendly cities are unquestionably important, with all sorts of benefits flowing from such endeavours, such as the natural capture of carbon and purification of the air we breathe. There are further benefits that are less obvious. For example, a pioneering study conducted some years ago at Texas University's Centre for Health Systems and Design showed that recovering patients whose rooms looked out onto trees regained health more quickly in comparison to those only seeing brick walls. In some native languages, the term for plants translates to "those who take care of us", reminding us of the insight of our ancestors on such issues.
Ultimately, however, we shall need much more than green cities to ensure our species can thrive, and this is where an institution such as the United Nations has such an important role – a watchtower into the wider environment of nature's wonders. COP 15 concluded with a target to ensure that, by 2030, at least 30% of degraded terrestrial, inland water, coastal and marine areas are under effective restoration. This is an important start, but it is only that. As a global village, or perhaps we should say a global city, we can only breathe easily when we take measures to preserve and enhance a much greater part of our natural inheritance.
In the early 1960s, Rachel Carson wrote Silent Spring, a book that is associated with the beginning of the modern environmental movement. Its inspiration was the death of birds around the property of one of her friends caused by the aerial spraying of chemical insecticides. While António Guterres has drawn attention to a cacophony of chaos, we must never forget that real tipping points, alas, lead to silence and death. And, as another great biologist, E.O Wilson, reminded us, the mass destruction of species is the folly for which our descendants are least likely to forgive us.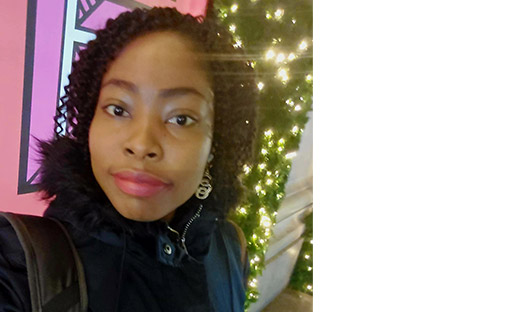 Angela Ekwu has just completed her MBA at Richmond, the American International University in London. She has an MSc. in Corporate and Sustainable Finance from Kedge Business school, and an MSc. in Peace Studies and Conflict Resolution from the National Open University of Nigeria. Her undergraduate degree was in Mass Communication from Bingham University. She currently works in administration within Investec's UK Equities Team, based in London.
Get Harold's Herald delivered to your inbox
Read more of Harold's blogs
Disclaimer: The blog does not aim to give investment advice, but is designed to afford relevant longer-term context to investors, encouraging a broad perspective where uncertainty is high and a spirit of learning is important. The views expressed are those of the author, not those of Investec.