Get Focus insights straight to your inbox
USD 114 million
Is needed per year to reach the UN 2030 SDGs related to water alone.
300 million
People In Africa alone don't have access to drinking water
20,000
Installations done by Abeco
Funding sustainable water and sanitation infrastructure is a global challenge. We must strive to improve water quality by minimising pollution and the release of chemicals and waste into water, as well as increasing recycling and reusing water across the globe. The World Bank estimates that USD 114 million is needed per year to reach the United Nations' 2030 Sustainable Development Goals (SDGs) related to water alone.
 
Financing Sustainable Development Goal 6 – the goal for clean water and sanitation – is important if we are to have an inclusive, cleaner and beneficent future. The challenge is, of course, to harness investments that will potentially alleviate water problems, solutions that are profitable and sustainable while at the same time fulfilling socioeconomic needs.
 
While governments and world banks have a massive part to play in improving infrastructure, long-term water solutions often come from local businesses, established entrepreneurs and banks who understand the unique challenges of the countries in which they operate.
 
Investec Group Chief Executive Fani Titi - along with the JSE's Dr Leila Fourie - are two of 30 global CEOs who are looking to support UN funding initiatives in Africa, the fourth driest continent. In South Africa, Investec supports all 17 goals, but with a focus on the goals where it believes it can have a measurable impact (such as Goal 6) – if not directly then through partnerships with stakeholders and clients within both corporate and private banking.
 
Abeco Tanks, in which Investec Private Capital has an equity stake and is a funding partner, is one such example. The company, which has almost 40 years' expertise in building steel water storage tanks, does not just build and design tanks but works also in collaboration with municipal, community and business stakeholders to put continuity measures in place to reduce the negative impact of water scarcity.
 
South Africa is faced with multiple challenges in this regard: low rainfall, ongoing drought and even flooding reduce the water balance. Pollution is another problem. Our cities are also designed to get rid of rain water rather than collect it, a problem exacerbated by interrupted and unreliable supply due to ageing and under-serviced infrastructure. When population growth and urban expansion, and the challenge of Covid-19, are added to the list, it is clear our country needs to explore innovative next-generation water solutions.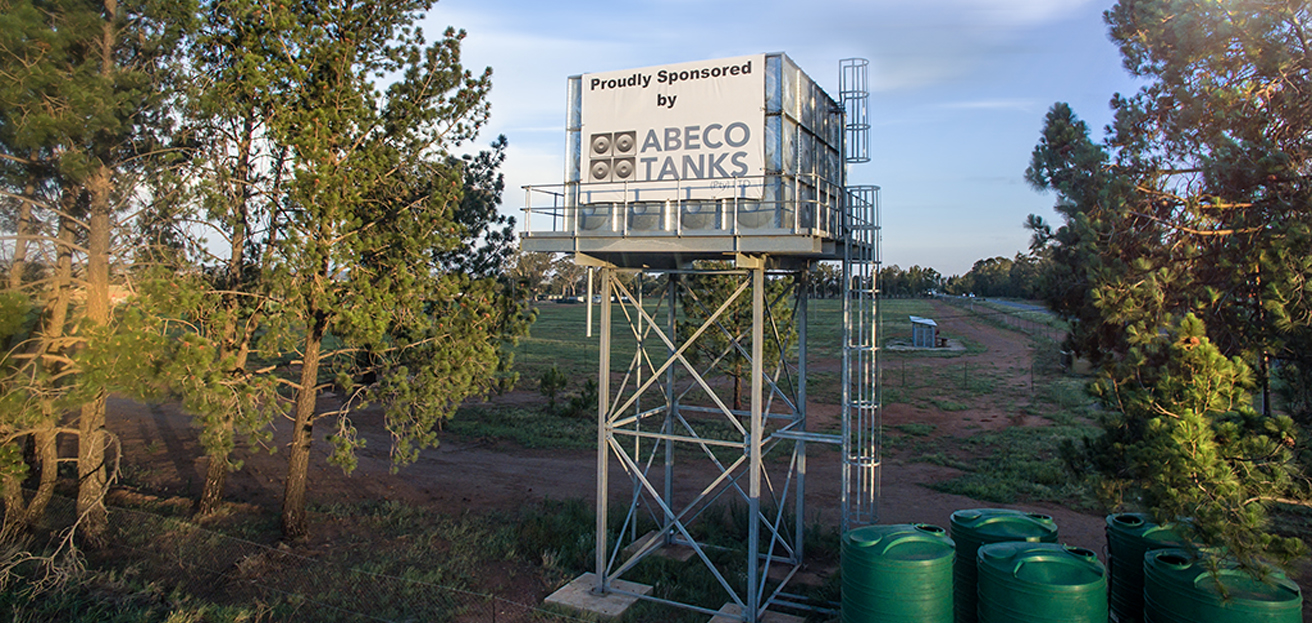 Building a water bank
Mannie Ramos Snr, founder and chairman of Abeco, was travelling through Africa in the late 70s as a sales representative for Braithwaite, a UK supplier of water storage tanks, when he saw the opportunity to build his own vision for water storage.
 
"I could see that water storage would be needed in the future, not just here in Africa but across the world," he says. The idea of a 'water bank' was born.
"It made sense that we have to put some water away for future needs, as you would deposit money in a bank to save for tomorrow," he adds.
When the entrepreneur started the company in 1983 in Main Reef Road in Denver, Johannesburg, he had only four employees and he is proud to point out that one of the first tanks the company installed in City Deep is still standing to this day.
 
The modular design for circular or rectangular tanks effectively means that tanks can be transported to remote locations, and quickly installed either below ground or as elevated tanks. The interlocking 'build-it' approach reduces project lead-time from installation to completion. Furthermore, the tanks are versatile – sizes range in size from 1,800 litres to 10 million litres and can be purpose-built for the communities they serve.
 
In Africa alone, some 300 million people don't have access to drinking water and when water is available, they often must walk far to fetch it. For this reason, among others, Ramos believes the concept works for the African market more than any other because it is simple, rugged, and durable (for example, even if a tank is 20 years old, a part can be replaced).
 
"With people having to walk for hours to collect water, the shift is getting water closer to people in rural areas and villages, which is why local government and municipalities have seen the advantages of reservoirs and water storage, with portable water kept clean in galvanised tanks," Ramos says.

The Covid-19 pandemic highlighted the urgent need for the storage of, and access to, hygienic water. The impact of the virus was felt in poorer communities with limited access to water for sanitation, especially in the Eastern Cape and KwaZulu-Natal. Abeco collaborated closely with national departments of Health and Basic Education to deploy solutions to Covid-19 hotspots.
During the first stages of the Covid-19 crisis in 2020, Abeco supplied 12 municipalities with water tanks in excess of R20 million. In early 2021, the company provided two water tanks for the Covid-19 wards at Dr George Mukhari Academic Hospital in Ga-Rankuwa in the City of Tshwane.
Furthermore, Abeco installed almost 30 elevated tanks for the Department of Health in KwaZulu-Natal at various clinics in the province with a value R7 million.
The tanks can be installed around infrastructure restrictions (beams, columns, etc) or in confined spaces, which you cannot accommodate with a fixed design or with a plastic tank, and even placed to complement architectural design. For example, a popular clothing retailer and client built a warehouse designed to collect run-off rainwater in the tanks on its premises. Another leading home improvement and building materials retailer has built storage space into the walls of a raised Abeco tank.

During SA's recent water crisis, he points out, shopping centres and hotels increased their water storage capacity. In fact, Abeco supplies tanks to almost 80 malls across South Africa for potable water, fire, plumbing, and other applications.
 
"Industries are waking up to the need for storing water on-premises as business-critical, especially in manufacturing industries," Ramos says. "We've been approached by clients we didn't typically work with in the past, such as large brands in bottling, fast-moving consumer goods, and milling."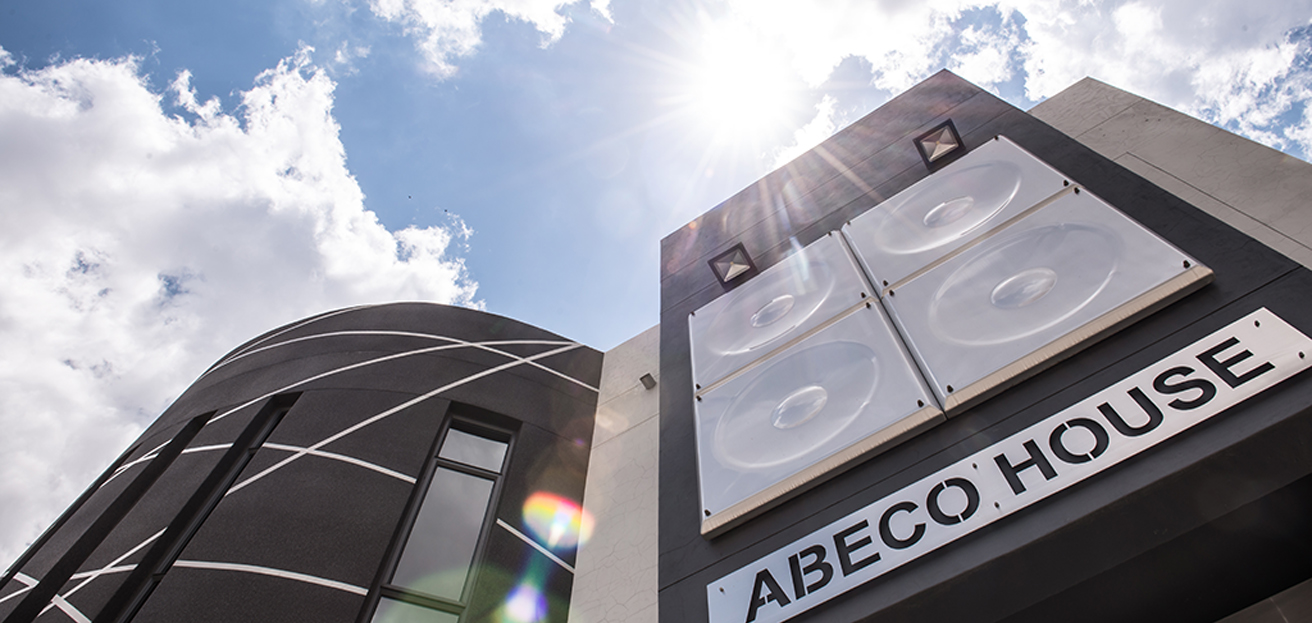 Investec Private Capital partnership
In 2016, at a time where the Ramos family were looking for capital to buy out existing shareholders and align strategically with new partners to continue growing the business, Investec Private Capital in South Africa ('Private Capital') became funder to, and investor in, Abeco.
 
The Private Capital team works closely with established entrepreneurs, family offices, and unlisted corporates to provide innovative funding solutions across equity and debt capital stacks, with access to a broad network of internal expertise and external like-minded entrepreneurs and high net worth individuals. The team believes that private investments and exclusive access can help grow established businesses that are focused on providing sustainable solutions or services.
 
Mark Morreira, transactor for Private Capital, recognised the value Investec could provide to Abeco from the start. "While we bring considerable experience to the partnership, particularly in funding, deal-making, strategy, governance, and access to new growth opportunities through the Investec network, it has been a partner-led relationship for the last four years," he says.
"A huge amount of our success as a team has been built on backing deeply experienced founder-operators like Mannie Ramos Snr and his sons, enabling them to focus on their aspirations of creating best-in-industry businesses and unlocking wealth in doing so."
The macro narrative of sustainable global water storage is obvious to most, Morreira explains, but difficult to address in a meaningful way outside of large-scale government projects. "Abeco has proven its capabilities in filling this gap as a strong market-leader," he says. "We are proud to be associated with the brand, its positive impact on all SA communities, and the Ramos family."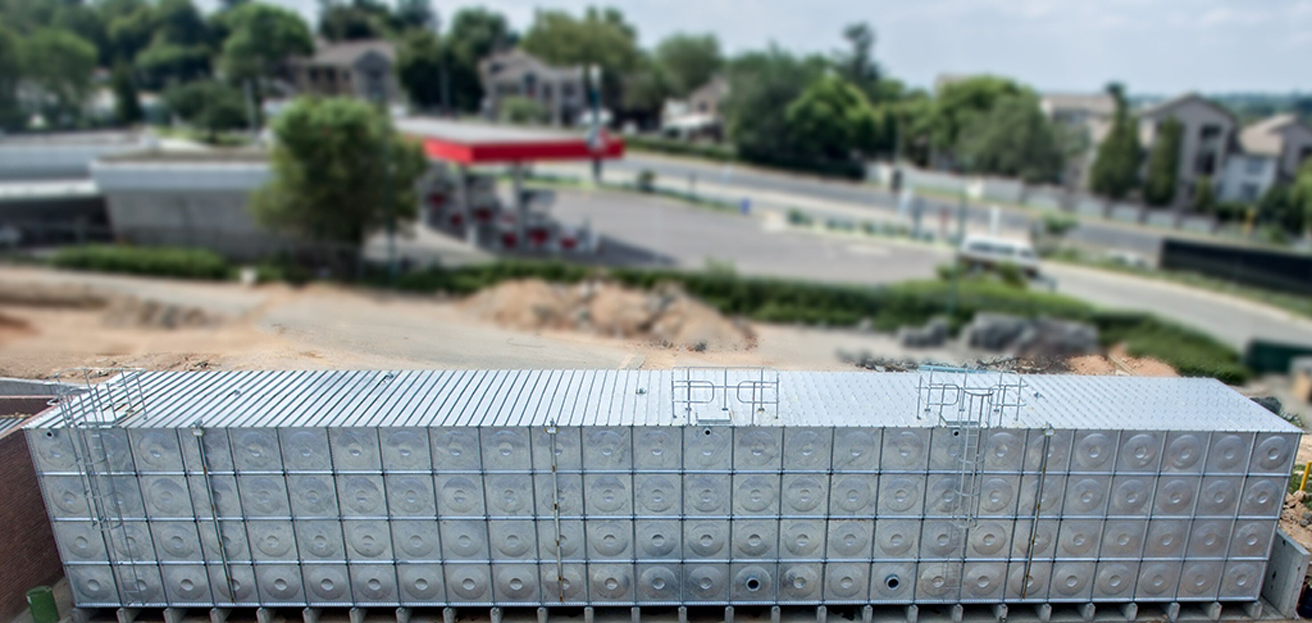 Water is everybody's business
The partnership has led to growth for Abeco and its equity and empowerment stakeholders. The company has its manufacturing plant in Selby, a main sales office in Bedfordview and others in East London and Cape Town, agents in KwaZulu-Natal, and representatives in Namibia and Botswana.
 
The company has reached over 20,000 installations and deployed tanks to 38 countries, including Central America. In 2021, Abeco installed the largest rectangular tank in Africa, which was installed at a poultry processing plant in Rustenburg in the North West province. The record-breaking tank can hold a staggering 5.8 million litres of water – an equivalent surface area of two tennis courts.
 
Ramos believes we need to see a mind shift and encourage behavioural changes domestically and commercially. Water is everybody's business. We don't think about water enough, he says, or that its scarcity puts economies and communities at risk, derailing sustainability and socioeconomic growth.
 
The truth is that water can be our legacy or our tragedy, he points out, and lives by the principle on which Abeco was founded: "Wasted water today is a drought tomorrow."
What is driving water storage?
Climate change

Our weather often follows cyclical, erratic patterns of extreme flooding or intense drought.

Urbanisation

More people are moving into already populous areas like Gauteng and Western Cape.

Rural applications

Government and municipalities are striving to upgrade infrastructure to increase access in villages and remote areas.

Business continuity

Corporates are looking to store water on-premise due to legal and risk considerations, insurance and regulatory reasons.

Medical

During water cuts or shortages, it's important to keep critical services functioning in clinics and hospitals (especially during the current pandemic).

Emergency water

Water must be available for fires and other disasters in offices, factories, warehouses and malls.

Manufacturing

Water is needed for reticulation and production purposes; interruptions or no-supply could have far-reaching business impacts.
Reaching sustainability goals together
In 2015, the United Nations (UN) set out 17 Sustainable Development Goals (SDGs) as a blueprint to achieve a more sustainable future. In 2019, UN Secretary-General Antonio Guterres invited 30 CEOs from around the world to join the CEO Alliance to help mobilise and fund these SDGs.
 
Investec Group Chief Executive Fani Titi was one of only two SA CEOs, along with Leila Fourie (JSE CEO) invited to be part of the initiative.
WATCH VIDEO: Fani Titi and Leila Fourie on financing the SDGs
 
Tanya dos Santos, Global Head of Sustainability at Investec, believes sustainability is, in essence, about addressing all aspects of inequality and at the same time ensuring planetary health. "At Investec, we look for opportunities in sustainability and work with various stakeholders, including government and our clients, to help unlock capital flows that will explicitly support sustainable development," she explains. 
"While we support all the SDGs, as a financial institution, we focus on six goals where we believe we will have the greatest and most measurable impact."
SDG 6, the call for clean water and sanitation for all people, is one of the six which Investec supports. The bank has provided funding to Trans Caledon Tunnel Authority (TCTA) for various bulk water projects.
 
"The UN goals shift the focus from donor-based philanthropy initiatives and allows us to seek partnerships that create solutions that can be both profitable and sustainable, while at the same time meet societal and environmental needs," dos Santos says.
READ MORE: The Challenge of Sustainable Economic Growth
For more Business Class insights, click on the image below: