With telecommunications coverage reaching more and more people around the world, many telecommunications companies (telcos) are repositioning themselves to focus on new, value-added revenue sources that leverage their large user bases.
This repositioning will require a shift in investment into the underlying technologies that drive these services, in a transformation that's been dubbed "from telco to techco".
According to a report by Accenture ('The Tech Driven Telco', September 2021), telcos will "need their IT architecture to be modular, reusable, cloud-native, AI-ready and made of standardised components. Without it, they will not be able to implement new concept-to-cash cycles or co-innovate with partners or operate at the cost point and with the flexibility demanded by the market".  
Get Focus insights straight to your inbox
13,000
Number of MTN sites that IHS towers will provide Power Management Services to
As part of this shift, telcos are re-examining their strategies towards their telecommunications infrastructure, such as their large portfolios of towers and the infrastructure that supports them. While many have opted to keep their tower portfolios in-house, more telcos are looking to sell their portfolios to a specialist tower company (towerco), and then lease them back.
South Africa's MTN, for example, has been positioning itself for this transition by selling off its towers. Late last year it agreed to sell approximately 5,700 towers to IHS Towers Limited (NYSE: IHS) ("IHS Towers"), in a sale-and-leaseback agreement that also sees IHS Towers providing Power Management Services to approximately 13,000 of MTN's sites, including the acquisition portfolio, across the country.
Investec provided funding for the transaction as part of a group of lenders, contributing R872m out of total debt funding of R3.47bn.  Investec was one of the four Mandated Lead Arrangers on the deal.
This follows other recent transactions in the towers market in Africa. In March last year, Helios Towers agreed to acquire 2,500 sites from Airtel Africa in a number of Sub-Saharan countries.
According to Robert Gecelter of Investec's Corporate Leverage Finance (CLF) team, transactions such as that between IHS Towers and MTN give a glimpse of how the industry is tackling the growing demand for specialised services, freeing the telco to do what it regards as its core value-adding functions.
"This is the first towerco transaction in South Africa involving one of the two largest mobile network operators, making it a significant transaction in the local telecom space.  Investec is proud to be part of this deal with IHS Towers, in their first investment in South Africa," says Gecelter.
IHS Towers has injected significant equity into the telecoms space in South Africa, making this another example of a large fixed domestic investment (FDI) in the sector, adds Gecelter.
El-Shebah Migwalla, also of CLF, notes that: "On the other hand, for the telcos that are transitioning to become techcos, this frees up capital for them to switch from asset-heavy, hardware-based businesses to asset-light, software-based businesses. This shift is driven by mobile technologies such as streaming and fintech, as users consume more media and perform transactions over smartphones and other devices."
Power Management Services
Power Management Services is also becoming critical in a country such as South Africa, given the current electricity constraints.
Power Management Services refers to the provision of guaranteed electricity to each installation, in exchange for a monthly fee. Power-as-a-service also frees up capital and operational resources for telcos to be allocated elsewhere.
Investec Corporate and Institutional Banking is a division of Investec Bank Limited registration number 1969/004763/06, an Authorised Financial Services Provider (11750), a Registered Credit Provider (NCRCP 9), an authorised Over the Counter Derivatives Provider, and a member of the JSE. Investec is committed to the Code of Banking Practice as regulated by the Ombudsman for Banking Services. Copies of the Code and the Ombudsman's details are available on request.
About the author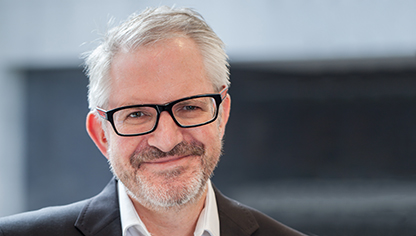 Patrick Lawlor
Editor
Patrick writes and edits content for Investec Wealth & Investment, and Corporate and Institutional Banking, including editing the Daily View, Monthly View, and One Magazine - an online publication for Investec's Wealth clients. Patrick was a financial journalist for many years for publications such as Financial Mail, Finweek, and Business Report. He holds a BA and a PDM (Bus.Admin.) both from Wits University.