Climate activist Lord Mark-Malloch Brown shares his views alongside philanthropist investor David Rubeinstein and impact investing advocate Aunnie Patton-Power.
Listen to or watch the full individual webcasts
Subscribe to Investec Focus Radio SA wherever you get your podcasts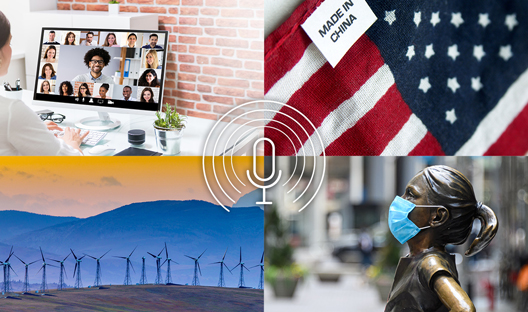 Listen to more episodes in this series
Enjoyed this podcast? There are three other episodes in our "Preparing for a post-pandemic future" series that you can download.
Get Focus insights straight to your inbox