Eoin O'Callaghan is the overall 2019 Investec 20x20 Media Awards winner. The first monthly winner of the awards, Eoin's winning online article was published on www.the42.ie on January 27th, 2019, entitled: "Football was her life – it was all she ever wanted to do;': The revolutionary and unheralded Irish icon" is an in-depth feature on the life and career of Anne O'Brien, the Dublin woman who became Ireland's first ever professional footballer when she moved to France in the 1970s. 
Anna Kessel, Investec 20x20 Media Awards judging panel Chair, said: "Eoin O'Callaghan's uncovering of the story of Anne O'Brien, the greatest footballer you'd never heard of, made such an impression on the judges that - despite being our very first winner of the campaign back in January - has lasted long in the memory. Beautifully written, painstakingly researched, with so many voices and a richness of detail, it was a joy to read from start to finish. Truly outstanding sports writing, telling an engaging story, but with a pathos too - Anne O'Brien passed away in 2016 in relative obscurity, in O'Callaghan's retelling he elevates her story to a higher profile. That, ultimately, is what the 20x20 campaign has been all about. Shining a light on incredible women's sports stories that deserve to be told.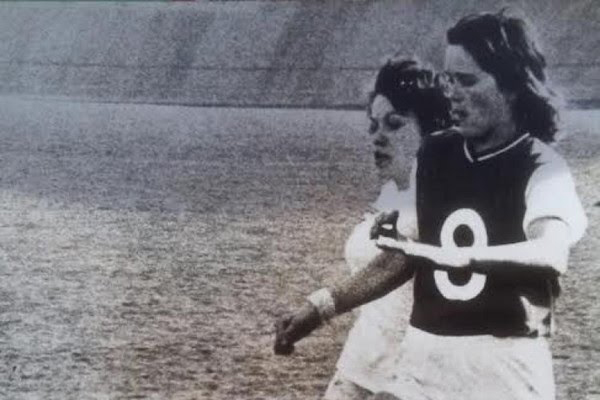 Michael Cullen, CEO, Investec said: "Eoin O'Callaghan's article on Anne O'Brien is representative of what the Investec 20x20 Media Awards set out to achieve – drawing attention to the unsung heroes of Irish sport.  It has been an absolute pleasure to debate the best pieces of Irish sports writing on a monthly basis and I would like to thank my fellow judges on the panel who gave up their time to help select the best stories.   From footballers to free-divers and every other sport in-between, 2019 has been a memorable year for women in sport and we're proud to be a partner of 20x20."
The judges also gave a highly commended award to freelance journalist, Cathal Dennehy, for his outstanding interview with the 800m runner, Katie Kirk, which was published back on the 5th August 2019.
According to Anna Kessel: "If women's sport is to flourish, then simply telling 'nice' stories about women athletes will not do. In Cathal Dennehy's interview he explores a darker side of women's sport, where around 16% of elite athletes suffer with eating disorders, rising to as many as 24% in endurance events. Katie Kirk, a promising young athlete chosen to light the 2012 Olympic flame, disappeared from her sport, and when she made a comeback Dennehy clinched an exclusive interview with her to find out where she had gone. Down a dark hole, battling an eating disorder, it turned out. In this exclusive Dennehy sensitively explores the theme - both Kirk's experiences and emotions, as well as the landscape of women's sport and why eating disorders are a threat. An important piece of journalism, well told."
The Investec 20x20 Media Awards were designed to recognise and reward excellence in Irish journalism focused on Women in Sport. Investec is a proud sponsor of 20x20, an initiative presented by The Federation of Irish Sport which calls on the people of Ireland to provide more support for women in sport.
The winning article can be found online here.