You showed up for us. So, we showed up for you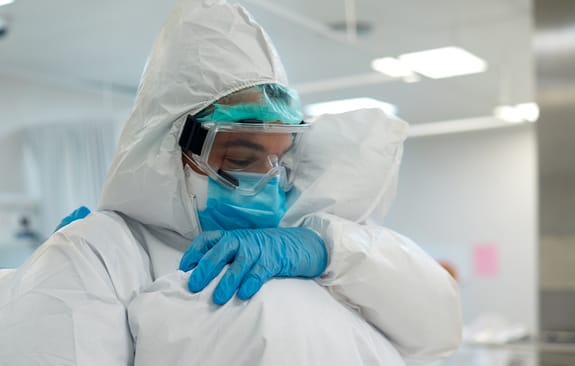 Investec has always held firm to the belief that we live in society, not off it. When the Covid-19 pandemic hit South Africa, we were determined to mount an urgent and constructive response, making use of our own resources and our well-established network of partners and beneficiaries.
Our focus is on four key areas where we can have the biggest impact - food security, health care, education and economic continuity.  
Private Banking supports medical professional clients 
Private Banking recognised that our medical professionals were at the frontline every day, bravely putting their own lives at risk. To support our clients during this tumultuous time, we quickly identified three areas where we could make a difference.
8
Engaging and informative two-minute mental health videos
174
Health professionals hosted by Investec, at partner hotels, free of charge for seven nights
4
In conversation webcast providing insights by local and international experts
Firstly, we offered our clients, whose personal and practice income were severely affected, financial support and helped them find appropriate, individual solutions. The next area of focus was mental health support through a series of engaging and informative two-minute videos by renowned psychologists.

Physical health and safety was next and we partnered with premier national hotel groups to give medical professionals a safe place to isolate or recover. Investec paid 100% of each reservation for seven nights, including meals.
In addition, we hosted four In conversation webcasts titled Re-imagine Medical where international and local experts shared their views on mental health and resilience, human-centred design and using abundant data in health care.
While you're looking after others, we're looking after you. Private Banking for medical professionals.
For more Quick Update insights, click on the image below:
If you have any feedback or suggestions, please let us know