Receive Focus insights straight to your inbox
As of June 6, there were over 175, 000 confirmed Covid-19 cases in Africa with just over 4,800 deaths – a relatively low number when compared to the devastation being wrought in more developed countries. This has led to speculation by the World Health Organisation (WHO) that the virus "appears to be taking a different pathway in Africa".
However, with the easing of confinement measures, the WHO warns that the pandemic could yet overwhelm Africa's healthcare systems if containment efforts fail.

To understand what makes the continent's response to Covid-19 so unique, Investec Focus spoke to WHO Africa technical officer Dr Mary Stephen from her office in Brazzaville, Republic of Congo.

Covid-19 in Africa:
1.5%
of the world's reported Covid-19 cases are in Africa
0.1%
of global Covid-19 deaths are in Africa
1. Africa has learnt its lessons from past outbreaks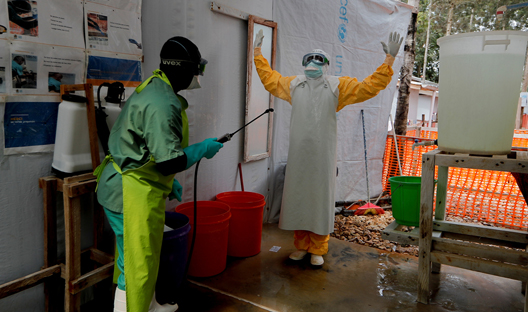 Africa has taken lessons from previous disease outbreaks and applied them in the fight against Covid-19…
MS: Not just lessons but also capacities. This is one of the advantages that Africa has, previous experiences responding to other public health emergencies. Most of our countries have experienced one type of outbreak or the other and we had big ones like Ebola in DRC, we had a large outbreak of yellow fever just recently in 2016 in Angola and DRC, and large outbreaks of meningitis for instance and Lassa fever in countries like Nigeria.
So quite big outbreaks have already been managed on the continent and it is an advantage given that whatever the outbreak, there would be some capacity that we've built and that can be used for subsequent outbreaks. 
For example, during the recent Ebola outbreak in DRC, we worked hard to increase the readiness of neighbouring countries. We built their capacity and enhanced their surveillance laboratory, communication and logistics services and implemented interventions at points of entry.
Contact tracing, a buzz word in the current Covid-19 crisis, is nothing new in Africa where this technology has been in place since 2014…

MS: Contact tracing was employed in the Ebola outbreak so it was easy to just adapt it for Covid-19. Even real-time contact tracing was used as far back as the 2014 Ebola outbreak in Nigeria, so other African countries were already using it.

Another big lesson health authorities have learned in Africa is that you cannot fight a virus without the support of the community…

MS: We have learned that we need to engage the community. We learnt long ago, particularly during the 2014 Ebola outbreak in West Africa, that the community should be at the centre of the outbreak.

First of all, they need to understand all the preventive measures and why you are asking them to do whatever thing you're asking. For instance, if you say keep one metre distance away, why are you doing that? You're asking them to stay at home, why?

This issue of social distancing didn't start with Covid-19, we were doing it with Ebola - it's just that we were not calling it that.

Africa's approach during Covid-19 is to employ community healthcare workers who go door-to-door in far-flung areas, screening and educating communities. In South Africa, there is an army of 60,000 community healthcare workers conducting these rural screenings.

MS: Countries that are reporting a high number of cases have gone ahead in terms of expanding their surveillance capacity where they now do house-to-house case searches. South Africa is doing this, as well as Nigeria and Ghana. We have countries that have expanded their testing capacity as well, testing in the community in addition to testing suspected cases and their contacts.

How long did it take to get to 100,000 cases?
98 days
for Africa to reach more than 100,000 Covid-19 cases
65 days
for the US to reach more than 100,000 Covid-19 cases
2. Covid-19 is "taking different path in Africa"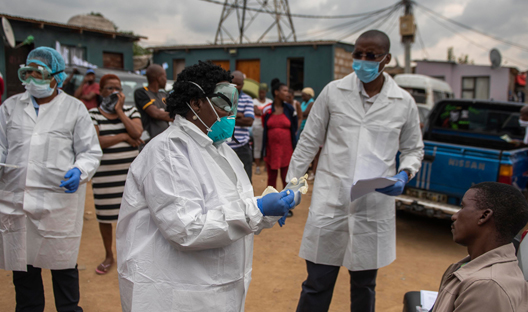 The World Health Organisation has said that the Covid-19 curve in Africa looks very different to the developed world, with far fewer infections and deaths.
"In Europe, nearly 95% of deaths occurred in those older than 60 years," says Dr Matshidiso Moeti, WHO regional director for Africa. She was quoted in a recent WHO report that made reference to the youth of Africa's population as a possible reason for its relatively low death rate from Covid-19. According to the report, Africa is the youngest continent demographically with more than 60% of the population under the age of 25.

"For now, Covid-19 has made a soft landfall in Africa, and the continent has been spared the high numbers of deaths which have devastated other regions of the world," Dr Moeti says. "It is possible our youth dividend is paying off and leading to fewer deaths. But we must not be lulled into complacency as our health systems are fragile and are less able to cope with a sudden increase in cases."

Median age:
19
the median age in Africa
43
the median age in Europe
Dr Stephen adds that it's not by accident that the disease is spreading so slowly in Africa…
MS: The cases in Africa are really progressing slowly and this is not by accident. It's due to the simple reason that from the beginning of the outbreak, Africa started implementing public health measures in an aggressive way.
Countries in Africa started closing their borders very early on during the outbreak and then they moved to implementing lockdowns and we know for sure that it has helped in slowing down the progression of the outbreak.

The WHO Report concurs: "African governments have made difficult decisions and were quick to impose confinement measures, including physical and social distancing, which will have significant socio-economic costs. These measures, which, along with contact tracing and isolation, expanded or increased hand washing, have helped to slow down the spread of the virus."

Lockdowns:
13 countries
in sub-Saharan Africa implemented lockdowns
10 countries
in sub-Saharan Africa instigated partial lockdowns in hotspots
3. Africa ramped up its testing capability in record time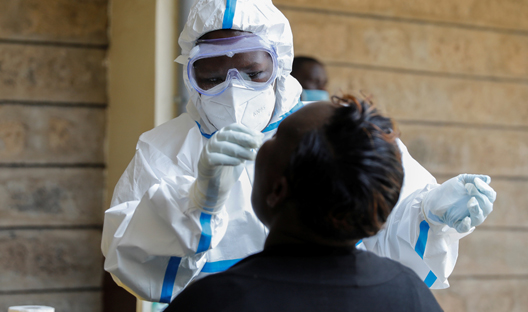 According to a Reuters survey, Africa has carried out around 685 Covid-19 tests per million people, in stark contrast to European countries where there are an estimated 23,000 tests per million. What many people don't know however is that at the start of the outbreak only two African countries had the capacity to test for Covid-19…
MS: Covid-19 is a new disease and so the testing was new. In the beginning, we had only two countries that could do the testing – South Africa and Senegal. Fortunately, due to Africa already having the facilities and human resources in place to test for other diseases, it was easy to start testing for Covid-19 simply by training and providing the specific reagents for Covid-19. 


Within a very short time frame, we were able to move from two countries being able to conduct Covid-19 tests to around 90% of African countries. The remaining countries came on board slightly slower as they needed support with the testing equipment, but luckily the mechanism was already in place from earlier outbreaks to send samples across the region for testing.
In Africa by 06 June:
175 000 +
confirmed Covid-19 cases
4. Covid-19 mortality rates pale in comparison to other diseases on the continent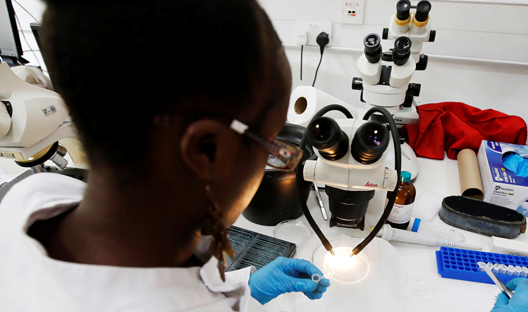 The WHO estimates that up to 190,000 people could die of COVID-19 in Africa within the first year of the outbreak. While this figure is certainly headline-grabbing, it pales in comparison with the rate of deaths caused by other more prominent diseases on the continent including:
·         718,800 annual deaths from HIV/Aids
·         408,125 annual deaths from Malaria
·         405,496 annual deaths from Tuberculosis.
*Source: World Health Organization (WHO) global death estimates for 2016

The real risk in Africa, says Dr Stephen, is that Covid-19 overwhelms the healthcare systems, pushing aside other health crises and causing even more deaths.

MS: In Africa, we are dealing with other disease conditions with a high burden of non-communicable and communicable diseases. Malaria is still a problem, we have over 26 million people living with HIV/AIDS, malnutrition is rife among children, while hypertension and diabetes are also on the rise on the continent.
Some countries are stronger than others but in general the healthcare system on the continent is weak and we've seen that Covid-19 has the potential to overwhelm even the strongest healthcare systems.

If all the hospital beds are taken by Covid cases then somebody with severe malaria, for example, could die (due to the lack of hospital beds) and it's something that we can treat.

We know from statistics that 80% of Covid-19 cases are mild, about 15 percent are severe and 5% are critical and require hospital admission and additional support. This is the group of people (the severe and critical cases) that Africa needs to make sure are catered for while maintaining the essential health services.

So now we talk about the issue of ventilators, ICU beds and training human resources for managing these severe cases. Globally, these issues were a big problem even in strong healthcare systems, so in Africa it's worse. If you look at the situation, although we have improved, we still don't have enough ventilators and ICU beds to manage the predicted cases.

A number of countries are expanding stadia and warehouses just to have additional beds so that if this outbreak gets out of hand, they will still have space to manage the Covid-19 cases while still providing normal essential health services.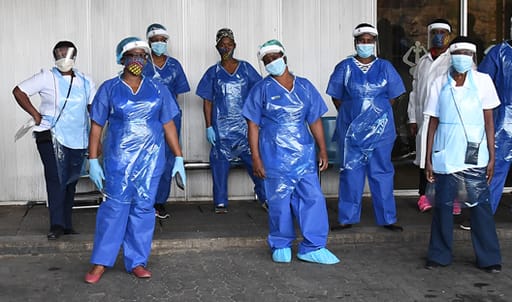 Is SA's healthcare system prepared for Covid-19?
At a devastating cost to the economy, South Africa's stringent lockdown has bought the healthcare system time to get ready for an upsurge in cases. But the jury is still out on whether we will be ready when the virus hits its peak.
5. Active Case Search is Africa's only option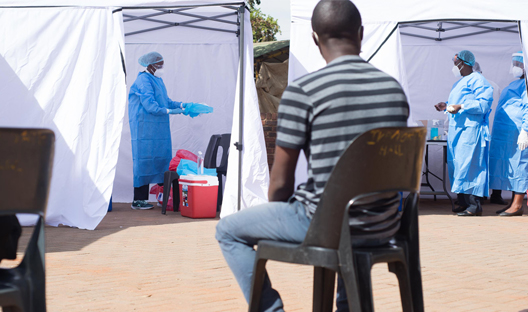 MS: We need to continue to implement aggressive public health measures to detect cases as early as possible through active case searching (ACS) - going door-to-door to search for potential cases. In addition, we need to make sure that we have the laboratory capacity to then do the testing, to isolate these people and treat them and monitor their contact for 14 days. 
Fortunately, given our experience with previous outbreaks, there are already surveillance systems on the ground so countries are able to detect cases early, isolate those suspected cases, test them and, if they are confirmed, can track all their contacts for 14 days. 

By preventing exposure of people, you ultimately reduce the exposure of the susceptible population to the outbreak, thereby reducing the number of severe and critical cases that will go to hospital and put a demand on our ICU beds, ventilators and oxygen supplies.
If we do that, then we can curb the spread, reducing the impact on our health system and of course, this means that essential health services can still function in the midst of the Covid outbreak. The health system can then cope with the shock of the outbreak without being completely overwhelmed.
About the author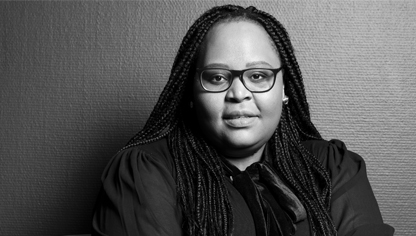 Lenyaro Sello
Digital content specialist
Lenyaro is a key member of Investec's Global Content team, based in Johannesburg, who focuses on relevant and topical issues for internal and external audiences including clients. She is a well-travelled multi-skilled multimedia journalist who previously held roles within eNews Channel Africa (eNCA) and Eyewitness News (EWN).