Get Focus insights straight to your inbox
What is the new strain of coronavirus?
Several cases of pneumonia were reported in Wuhan City, in the Hubei Province of China, on 31 December. One week later, Chinese authorities confirmed that they had identified a new virus, temporarily calling it 2019 Novel Coronavirus. Now dubbed Covid-19, symptoms include fatigue, difficulty in breathing, coughing and a high temperature. The virus was probably first transmitted from an animal but is now spreading from person-to-person.
 
While the initial infections were mostly in China, the outbreak has spread globally with thousands of cases around the world and Europe now being described as the new virus epicentre. The Chinese authorities have confirmed that cases are slowing down with a death toll peaking at just over 3,000. Outside of China, cases have been reported across 114 countries, most notably Italy and Iran, but also including the UK, the US, Australia, France and Germany, with infections and deaths increasing. While most of the original cases outside China were people who had recently been in the country, there is an increasing number of cases where authorities are unable to track the chain of transmission.

On 11 March the World Health Organization declared the outbreak a pandemic. This come two days after a crash in global financial markets and when Italian officials imposed a national quarantine on the entire country.

How are authorities responding?
Initially, the outbreak fell during the Chinese Lunar New Year celebrations, the world's largest annual human migration and when many companies in the country close operations. To try and contain the virus, Chinese officials prolonged the public holiday, potentially increasing the usual interruption caused by planned shutdowns.
 
New hospitals were built in a matter of days to deal with the crisis and people who broke quarantine were detained. It seems the drastic measures have paid off, with Chinese officials reporting no new local cases yesterday for the first time since the outbreak began in December 2019. 
 
In Europe, the big news is the total lockdown of Italy and its 60 million citizens – there are some questions around the effectiveness of this. Travel is heavily restricted; large gatherings have been cancelled; schools are closed. The restrictions will remain in effect for the foreseeable future, with other European powers starting to follow suit.
 
Further afield, countries in North America have closed borders to mitigate the effects on the respective continent's health and economy. Specifically in the US, President Trump has mentioned banned European travel and has stated Americans should avoid bars, restaurants, food courts, gyms and crowds. But, the US is yet to take the same drastic action as Italy. 
 
In the UK, the number of known cases continue to rise. Newspaper reports suggest the government is preparing for the worst, with stories stating that the authorities are looking at a death toll of 100,000 as a worst-case estimate.
 
Chancellor Rishi Sunak gave reassurances that the government would give the National Health Service all it needs to deal with the virus. Indeed Covid-19 related policies were front and centre of the budget, with Mr Sunak unveiling a £30bn package to combat the coronavirus.
 
The government has announced so-called social distancing tactics like some other European countries, and further, stricter measures are likely to be implemented as the weeks go by.
In South Africa, where 150 cases have been identified, President Cyril Ramaphosa has declared a National State of Disaster. Schools have been closed and a ban has been imposed on travel to and from high-risk countries.  Big public events have been cancelled and meetings of over 100 people have been prohibited.
How have financial markets reacted?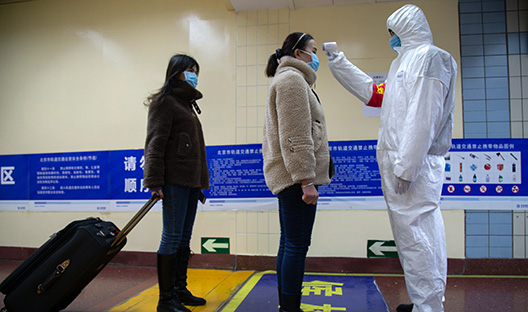 The stock market had its worst day since the 2008-9 financial crisis on 9 March, with such a dramatic fall in prices that the day was dubbed "Black Monday" – a reference to the drop in oil prices that kicked off the plunge.
 
Black Monday saw US stocks close down nearly 8% after circuit breakers paused trading for a time. In London, the FTSE 100 closed down 7.7%. In Asia, equity markets bounced back. S&P futures point to a rise of more than 3%. Bond yields also found a floor after the rate on 10-year US Treasuries slid to a low of 0.318%.

In South Africa, the JSE suffered one of its biggest crashes on record, with its all share index losing more than 12% of its value, wiping billions off the balance sheets of South Africa's biggest companies. 
 
The driver of Black Monday's turmoil was concern over the depth and spread of Covid-19 and with it the economic implications this brings.
 
A less panicked mood followed the next day thanks to President Donald Trump's pledge of major announcements of economic measures, including discussion of a payroll tax cut to bolster the economy.
What are immediate implications for businesses?
One of the first casualties of Covid-19 was Hyundai, which closed car plants in South Korea due to parts shortages. EU and US carmakers are threatening to follow suit. Indeed, it is the automotive industry that has been one of the worst hit so far.
 
Now that China is in the early stage of its recovery, many factories are getting back up to speed. A report from McKinsey, Covid-19: Implications for Business, suggests many large companies in Hubei are back to 90% capacity, adding that trucking capacity to ship goods from factories to ports is about 60% to 80%.
 
This is in part because a lot of manufacturing in China happens far from the centre of the outbreak in Wuhan. The manufacturing hub of Guangzhou in the south-east of the country is about 650 miles (1,050km) from Wuhan – the equivalent of London to Berlin. While that's good, the effect on the supply chain will be felt for months.
 
It's likely that the US will likely see a drop in imports from China – particularly the $200 billion commitment to import US agricultural goods in Phase 1 of the US-China trade deal. We suspect China will be looking to bolster its economy in coming months, so we'll see a reduction in hostilities. 
 
Some pundits question whether businesses will continue to use China as a global manufacturing hub. Trump has already put the country on notice. It might be that India, Vietnam or Mexico could produce the same cheap parts with less risk. At the very least, an over-reliance on China is bad for business moving forward.
 
The Bank of England has already announced a coronavirus-related interest rate cut from 0.75% to 0.25%. Governor Mark Carney believes it will provide relief "at a difficult time". And stated: "Activity is likely to weaken materially in the coming months. The reduction in bank rate will help bolster confidence at this difficult time."

The US Federal Reserve has cut interest rates to zero while in South Africa, the Reserve Bank has slashed repo rates by 1% in an attempt to stimulate the economy.
 
From the budget announcements, Chancellor Sunak announced business rates for shops, cinemas, restaurants and music venues in England with a rateable value below £51,000 will be suspended for a year. Mr Sunak also unveiled a "temporary coronavirus business interruption loan scheme" for banks to offer loans up to £1.2m to support SMEs.