You can also sign up to the Investec Focus newsletter for our latest insights
As the energy transition gathers pace, the production of certain critical minerals in the manufacture of everything from solar panels to wind turbines and electric vehicles is forecast to rise by up to 500% by 2050, according to the World Bank.

With 30% of the world's mineral reserves, including many of the minerals necessary for renewable energy and green technology, Africa could be a key beneficiary of this new "gold rush". It was no surprise therefore that the global scramble for energy transition minerals was touted as a potential gamechanger for the continent at this year's Mining Indaba.
In the latest episode of the No Ordinary Wednesday podcast, Investec analysts Nkateko Mathonsi and Herbert Kharivhe, who attended the world's largest mining investment conference, share their insights on whether South Africa can overcome our challenges to get a piece of the pie.
Listen to podcast
Investec analysts Nkateko Mathonsi and Herbert Kharivhe share their insights from the 2023 Investing in Africa Mining Indaba on the potential of "green" metals.
What are the minerals of the future?
It's widely acknowledged that we need to cut greenhouse gases and transition to a low-carbon world if we are to keep global warming to the less-than-2-degrees rise global leaders agreed to in the Paris Accord of 2015.
Integral to the green transition are the so-called "minerals of the future" – including cobalt, copper, nickel, manganese, lithium and the platinum group metals (PGMs). It's estimated that as many as 400 new mines will need to be built globally to meet this demand.
Copper, for example, that is widely used in wind turbines, solar panels and electric vehicles while cobalt, nickel and manganese are critical components of electric vehicle batteries. Platinum is used in hydrogen fuel cells.
The Democratic Republic of Congo (DRC) and Zambia are among the top 10 producers of copper globally and copper is currently the most sought-after of all energy transition minerals because it's "technology agnostic". Nkateko Mathonsi, head of equity research at Investec explains: "Copper will remain necessary irrespective of the electrification or battery technologies that dominates in future, while other minerals, including lithium are very much dependent on the dominant technology".
As developed countries seek to diversify their supply of critical minerals away from Russia and China, the economic opportunity for Africa is significant with the continent accounting for over 40% of global reserves of cobalt, manganese and platinum – key minerals for batteries and hydrogen technologies. The DRC alone produces around 70% of the world's cobalt. Mozambique and Madagascar have some of the leading deposits of graphite, while Zimbabwe has large deposits of lithium.
How well-endowed is South Africa with these minerals?

South Africa is home to over 50 mineral commodities and boasts the world's biggest share of manganese and platinum reserves. We also have some of biggest reserves of chrome. Consequently, our mineral wealth is estimated to be around $2.5 trillion.
However, the bulk of the commodities that are key for renewable energy lie underground in other SADC countries like the DRC, Zambia and Namibia.
Investec hosted a panel session at Mining Indaba with senior members of the Department of Mineral Resources and Energy (DMRE) on its five-year exploration strategy aimed at capturing 5% of global exploration spend of $11.2 billion (in 2021).
"Government is making a concerted effort to revive the exploration sector and attract increased investment into South Africa in order to quantify whether we have higher quantities of the high value energy transition metals," says Mathonsi.
Absent of such discoveries though it is our neighbours who will get a head start on us in becoming the go-to producers of critical minerals on the path to 2050.
"It would be difficult for us to compete with these countries in terms of the supply of minerals, given the vast scale of their reserves compared to ours. Besides, simply having the minerals doesn't automatically translate into a sustainable and internationally competitive advantage," says Mathonsi.
Her opinion is that it's really about what we do with the minerals once we've mined them that will be important.  
"My biggest takeaway from the Mining Indaba was that there's a once-in-a-lifetime opportunity that awaits African mining, but my view is that it relies on increased downstream beneficiation of the energy transition metals and South Africa can play a leading role in collaboration with our neighboring countries."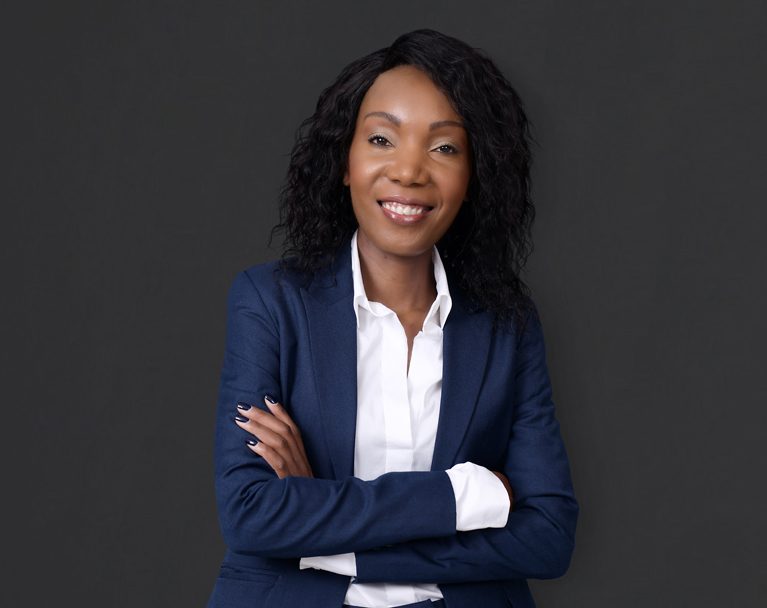 Nkateko Mathonsi,

Head of Equity Research, Investec
Africa has woken up to realise that the greater value sits in the beneficiation of the minerals.
What is mineral beneficiation?

Mineral beneficiation is when a mineral is transformed from a raw/primary product into a higher-value product through processes like smelting or refining. Essentially these processes remove the valueless parts of the extracted mineral, improving its economic value. 
So, it comes down to how we use the mined product to produce something else, rather than simply exporting the primary ore for other countries to beneficiate.
"South Africa, by virtue of being a mining pioneer on the continent, is more advanced than its peers when it comes to beneficiation in terms of expertise and infrastructure, giving us a competitive advantage in this regard," says Mathonsi. "South Africa could partner with the other African countries on skills, infrastructure and technology when it comes to beneficiation and value add throughout the supply chain."
The economic impact of doing it ourselves – of operating all the way down the value chain – is potentially huge, especially in terms of skills and employment creation.
Beneficiation and value-add is particularly important in the context of our history. In the past, foreign countries stripped Africa's resources in a very "pit to port" manner with no regard to benefiting the local communities and supply chains.
We now have a very real opportunity to do it right: to uplift mining communities by providing them with new skills and creating sustainable jobs.
"Africa is very much aware of what she has, and she's looking for a better deal relative to history – we are not looking to export all the value this time around. While the West demands stability and certainty, Africa is very much looking for beneficiation. The two have to find each other somewhere in the middle," says Investec equity research analyst, Herbert Kharivhe.
Having such a positive impact on society is becoming increasingly important to global miners. ESG came up time and time again in global miners' presentations and general discussion at the Mining Indaba, and it's no longer just about the 'E' or environment – the 'S', which stands for 'social' – is becoming more and more part of the conversation. 
What challenges does South Africa face in seizing this opportunity?
Unfortunately, the road to mineral beneficiation is not a smooth one.
One of the biggest obstacles is, of course, Eskom and the energy crisis, since smelting and refining are highly energy intensive processes. Many smelters and refiners are simply not able to operate at full capacity at the moment given load shedding and electricity supply issues. Estimates suggest there were 704 hours of power cuts experienced in January 2023 alone compared to 844 over the whole course of 2019.
Electricity tariffs have increased too. Over the last decade, electricity costs have increased by 500%, according to the Minerals Council of South Africa. This has obviously had a huge impact on miners' costs and their international competitiveness.   
While a lot of mines are now generating their own power – 73 self-generation projects are underway according to the Minerals Council – policy and regulatory hurdles hamper progress. At the end of the day, miners are heavy energy users, and they need reliable baseload power (i.e. continuous power over an extended period of time).
Furthermore, South Africa's bulk commodities are to be found in Limpopo, Mpumalanga and the Northern Cape. Our crumbling rail infrastructure means it's virtually impossible to move metals from some provinces to our ports, let alone from as far inland as the Northern Cape.
Our logistics infrastructure is also purpose-built for the transport of small volume, high value precious metals, and needs to evolve to cater for transporting the bulky and heavy minerals of the future. 
We haven't even got to the policy risk aspect yet. Our Mining Charter, which has been riddled with controversies since day one, has hung over the industry like a dark cloud for years, especially compared to other resource-rich countries like Australia and Canada, where policy is stable and supportive.
A golden opportunity?

But it's not all doom and gloom. While the challenges facing the mining sector are many and varied, they are by no means insurmountable.  
President Cyril Ramaphosa acknowledged the dire electricity situation and has subsequently announced a national state of disaster. He clearly recognises the extent to which Transnet is hampering exports and how the mining sector would benefit from private partnerships. Mining Indaba keynote Duncan Wanblad, the CEO of Anglo American, said that the private sector is ready to help but that government cannot absolve itself from responsibility altogether.
We need firm and prompt commitment from government to improve the efficiency and reliability of the transport infrastructure. While there are no concrete plans afoot, Minister of Mining and Energy, Gwede Mantashe alluded to a possible partnership between Transnet and the Minerals Council of South Africa, which would be a very welcome development.
We also need government to bring an end to the electricity crisis, attract sustainable investment and foster a support regulatory environment, especially for local junior miners.
"The World Bank says OECD countries are willing to ensure metal beneficiation in Africa provided there is policy certainty and security of tenure, so it's especially important that we focus on these two aspects," says Mathonsi.
Whether we can seize the moment is not a given. The task is too massive for any country to execute on its own, so global co-operation is another prerequisite.
There's a lot to get right before we can head down the beneficiating route. But doing so may be just the ticket.
Get more economic insights from Investec Focus