Eskom: can the SA economy avoid a meltdown?
Henk Langenhoven, Chief Economist of the Minerals Council of South Africa joins Investec's Treasury Economist and Power & Infrastructure team to discuss the impact of loadshedding on the mining sector and the wider economy. 

No Ordinary Wednesday is an in-depth look at what's moving markets, shaping the economy, and changing the game. Hosted by seasoned broadcaster, Jeremy Maggs and airing every second Wednesday on Investec Focus Radio. 
You can also sign up to the Investec Focus newsletter for our latest insights
Listen to earlier episodes
NOW ep38: COP27: What it means for SA
A landmark deal, some reaffirmations and a failed agreement. In this episode of No Ordinary Wednesday, Jeremy Maggs in conversation with Investec Global Head of Sustainability Tanya Dos Santos-Ford and Melanie Jansen van Vuuren, Investec Group Sustainability Lead, take an in-depth look at the highs and lows of COP27 and how that affects South Africa.
NOW ep37: SA economic forecast: grey clouds with patches of sun
In a wide-ranging conversation, Investec Bank Limited CEO Richard Wainwright shares his insights on the recent IMF meetings in Washington, the impact of the pending FATF grey listing, the outlook for inflation and interest rates, and how the private sector is the best hope for solving SA's infrastructure woes.
Read more here
NOW ep36: Can Sunak soothe the markets?
Stabilise inflation, avert recession, resolve the energy crisis and bring down the cost of living. It's a daunting to-do list that Rishi Sunak has inherited, but what does the new British PM need to focus on to regain the trust of the markets? Investec UK Chief Economist Phil Shaw and UK Head of Investment Strategy John Wyn Evans weigh in.
NOW ep35: Mid-term budget: A balancing act of competing priorities
Finance Minister Enoch Godongwana is in the eye of the storm as he tables the medium-term budget. Investec Chief Economist Annabel Bishop explains his predicament.

Read more here
NOW ep34: Dark days for SA business
SA businesses struggle to stay afloat as loadshedding intensifies. Business Unity SA CEO Cas Coovadia and Investec Treasury Economist Tertia Jacobs count the costs of loadshedding.
Read more here
NOW ep33: Are central bank fears more inflated than prices?
There are signs that global inflation is peaking, but central banks continue to raise rates. Experts ask why in the latest episode of No Ordinary Wednesday, and look at what to expect from the South African Reserve Bank (SARB).
NOW ep32: A global energy crisis, tripping from bad to worse
There's no denying the global energy crisis is resulting in a severe cost-of-living crisis in Europe and beyond. Investec UK Chief Economist Phil Shaw and Annabel Bishop, Chief Economist for Investec South Africa,  look at Europe's devastating energy crisis and the consequences for South Africa.
Read more here.
NOW ep30: Ramaphosa's power plan: will it work?
President Cyril Ramaphosa has announced the most comprehensive package of energy reforms in two decades. But we've seen plenty plans in the past that have amounted to no more than words. Will this one be different? In this episode, Investec experts unpack the president's plan.
Read more here.
NOW ep29: Riding the inflation wave
NOW ep28: Stage 6 leaves the SA economy powerless
Eskom spokesperson Sikonathi Mantshantsha in conversation with Investec's Tertia Jacobs and Bernard Geldenhuys about the power crisis and its impact on the economy; and whether renewables can plug the gap.
NOW ep27: Solving SA's tech talent crisis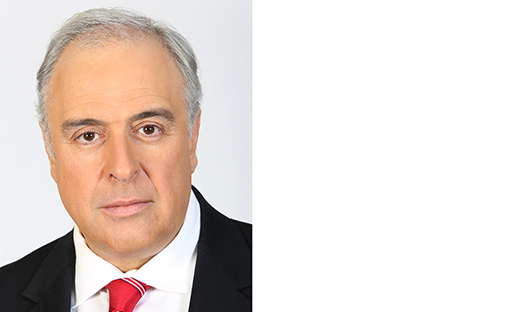 Jeremy Maggs
Jeremy Maggs is a media specialist with close on 40 years' experience in television, radio, and print. Until recently, he hosted television news channel eNCA's weekday lunchtime news programme. He also is the founder of maggsonmedia, a media and advertising show.
Maggs is the author of a bestselling book Win! Compelling Conversations with 20 Successful South Africans which is also a powerful corporate presentation. He has just completed his second book, My Final Answer. Published by Pan McMillan, it is a memoir of his life and experience in the media.
You can also sign up to the Investec Focus newsletter for our latest insights
Get more economic insights from Investec Focus