Receive Focus insights straight to your inbox
Ratings agency S&P Global Ratings has downgraded the country's long-term local currency sovereign debt to 'junk.' It already had our long-term foreign currency sovereign debt sitting uncomfortably in that grade, and now ... it has company.
Simply put, South Africa's government debt denominated in local currency is now one notch into sub-investment grade, or more technically, rated at BB+ from our previous BBB- rating.
The long-term foreign currency debt was also dropped one notch – just a little deeper into junk – from BB+ to BB. As expected, this weakened the rand by more than 2% against major currencies, but it's recovered since Friday's downgrade. The effect on financial markets, however, remained "mild" according to Investec's Chief Economist Annabel Bishop.
Is the outlook for SA's economy dimming?
Annabel Bishop, Investec's chief economist, gives Lindsay Williams an update on the performance of our economy.
Moody's gives SA a reprieve
On the flip side, Moody's has given us a 90-day reprieve, placing its rating for a downgrade 'on review' until after the December 2017 ANC elective conference, and the February 2018 Budget.
 "This will also allow Moody's to assess the policy implications of political developments during the review period and the likelihood of pressures on South Africa's key policymaking institutions persisting."
It's with Moody's that SA still retains one key agency investment grade local currency (and one foreign currency) long-term sovereign debt credit rating.  The agency explained that the review period could not conclude until the size and the composition of the 2018 budget is known. It does have us sitting precariously at the lowest level of investment grade until Moody's next country review in April 2018.
Watch video: Investec Chief Economist Annabel Bishop on CNBC
"Globally there's a very strong risk-on phase. Downgrades tend to have a less severe impact on financial markets when it happens in a global risk-taking period"
Annabel Bishop
Moody's has said it will downgrade SA if its "economic, institutional and fiscal strength … continue to weaken" or if "measures to address funding gaps over the next two years lacked credibility or that the lack of progress with structural reforms effort would result in an environment not conducive to investment and growth."
The agency said its current decision to wait before publishing its re-assessment of SA's creditworthiness was "prompted by a series of recent developments which suggest that South Africa's economic and fiscal challenges are more pronounced than Moody's had previously assumed.
"The ratings agency added: "Growth prospects are weaker and material budgetary revenue shortfalls have emerged alongside increased spending pressures. Altogether, these promise a faster and larger rise in government debt-to-GDP than previously expected."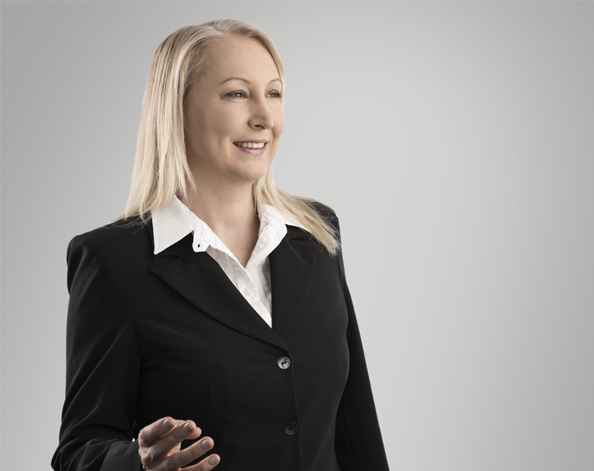 Annabel Bishop, Chief Economist
The big moment will come in April next year when we see what Moody's delivers in terms of its country rating review.
S&P's decision
S&P said "economic decisions in recent years have largely focused on the distribution - rather than the growth - of national income. As a consequence, South Africa's economy has stagnated and external competitiveness has eroded."
S&P has warned it could downgrade our credit ratings further "if economic performance and fiscal outcomes deteriorate further from our forecasts." The 'good news' is that global financial markets are currently in a risk-taking, or risk-on, phase. This means emerging market countries, in general, have experienced strengthening currencies and bond yields.
Evidence has shown that during risk-on, much of the impact of the credit rating downgrades can be counteracted by this heightened risk-taking, especially for mild downgrades, says Bishop.
She adds, however, that if South Africa remains on its current trajectory, it is likely to lose its Moody's investment grade ratings by the end of the first half of next year should the ANC elective conference outcome be negatively perceived by the markets and the February 2018 Budget not prove credit stable.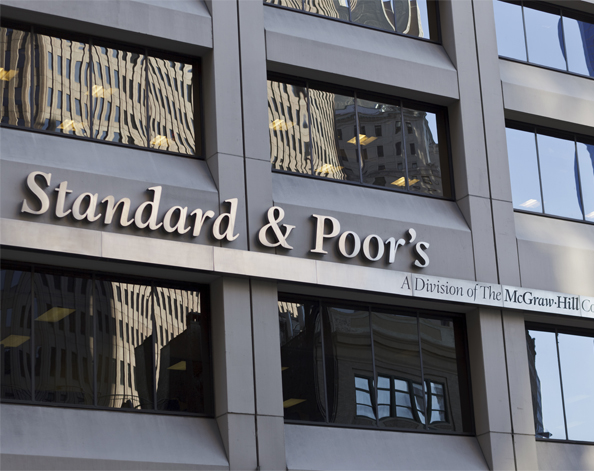 Standard & Poor's
We expect that offsetting fiscal measures will be proposed in the forthcoming 2018 budget in February next year, but these may be insufficient to stabilise public finances in the near term, contrary to our previous expectations.
In conclusion
In essence, downgrades raise the cost of funding and it becomes more expensive for the government to borrow money. This reduces the amount available for what South Africa needs most, such as housing, education, healthcare and social grants.
Should South Africa lose its Moody's investment grade long-term sovereign rating on the local currency front, one definite outcome will be that our bonds will need to exit certain key indices such as Barclays BGAI and Citi Bank's World Government Bond Index (WGBI).
SA needs to retain one investment grade rating on its local currency long-term sovereign debt from the three key agencies (Moody's, Fitch and Standard &Poor's) to remain in these indices and so prevent significant currency outflows which could cause severe rand weakness and higher bond yields. 
The latest downgrade is of particular concern since it's a local currency downgrade which affects approximately 90% of government's debt - South Africa has 90% of its sovereign issuance in local currency debt and 10% in hard currency.
Roughly 40% of our sovereign issuance is currently held by foreigners who have invested in our country, and this downgrade could see massive capital outflows at a time when we can least afford it.
If South Africa hopes to avoid losing its Moody's investment grade ratings, it would do well to ensure it does not remain on its current trajectory.
About the author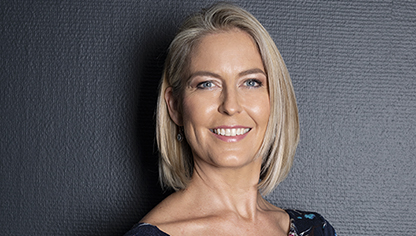 Angela Rettenbacher
Digital content specialist
Angela read for a Bachelor of Journalism degree at Rhodes University in Grahamstown in the early nineties, followed by a two-year stint at the SABC. Soon after, she went backpacking for 10 years! Prior to joining Investec's content team, Angela spent nine years as an Output Editor on the newsdesk at eNCA, both in TV news and Online. Before that, she spent eight years in the corporate sphere, in the Investment Banking and other divisions of Goldman Sachs both in London and Johannesburg.
Subscribe to Investec's podcasts on market and economy moves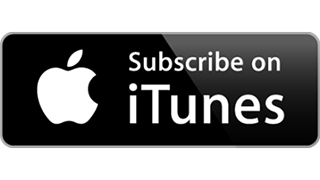 Listen to regular interviews with experts from across the Investec group. Our channel is accessible wherever you currently listen to your podcasts.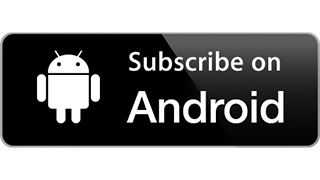 Listen to each podcast individually or subscribe to get new episodes as they become available.
Receive Focus insights straight to your inbox