Receive Focus insights straight to your inbox
Financial technology, more commonly known as fintech, is changing the way we bank, transact or even insure. The advent of innovative technology that's easily accessible and produces cheaper services and products is now, more than ever, just a click away.
The high demand has seen an influx of new business entering the market and changing the landscape, catering to customers looking for convenience, efficiency and reliability. These new technology-focused start-ups are setting the pace for a digital revolution and have caught the eye of investors.
But how does a fintech stand out in such in a burgeoning sector? Focus spoke to some fintech companies and investors about the top things investors are looking for.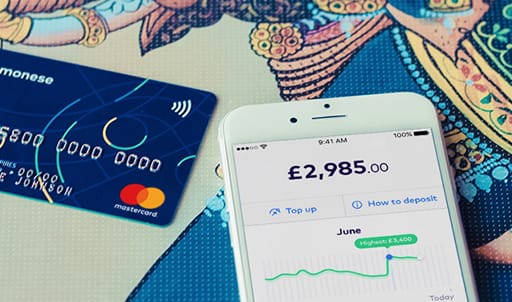 1. Are you solving a clear problem?
At the heart of a thriving fintech ecosystem are new companies entering the market with solutions that change how customers use their money. From payments and money transfers to lending and insurance, new business is increasingly introducing groundbreaking solutions that are changing the global financial landscape.
It's about solving a problem, improving a current system or introducing a new product or service that makes consumers' lives easier.

Some companies, like Monese, the first mobile current account in the UK, set about solving a big problem in the financial space. It found a gap in the market where people, especially migrants, couldn't open a UK bank account because they didn't have physical UK addresses.

Monese allows consumers to open an account on their phone in minutes, without the need for an address. By 2018, at just five years old, the company had 700 000 customers and its app had been translated into 11 languages.

Fintechs are tapping into the zeitgeist of the on-demand economy, says Devin Kohli, co-head of Emerging Companies at Investec in the UK. From 'pay as you go' auto insurance – which recognises that people are increasingly using Uber and bicycles to get around – to per-trip travel insurance, the frontrunners in the financial sector are solving new problems that people face.

With a move away from annual fixed subscriptions, Kohli says: "We are looking at increasingly modular service provision that meets the needs of our changing lifestyles."

2. Do you have a good team?
Having the right team with the right expertise, knowledge and attitude has become central to building a successful business.
Think Apple's Steve Jobs and Steve Wozniak, Google's Larry Page and Sergey Brin and Microsoft's Bill Gates and Paul Allen.

So vital is the right founding team that some start-ups, like Antler, a start-up generator and early-stage venture capital (VC) provider in Singapore, have turned it into business. Antler, amongst other talent incubtors, matches co-founders and assists businesses with getting off the ground.

To investors, a great idea is just as crucial as its executing team.

"They are actually looking for teams that are strong. So, there are a lot of VCs that say: 'I really want the right people building this before we can invest in it,'" says Antler's co-founder, Vegard Medbø. "It's essential to find the right person to work with. A successful co-founding team is critical."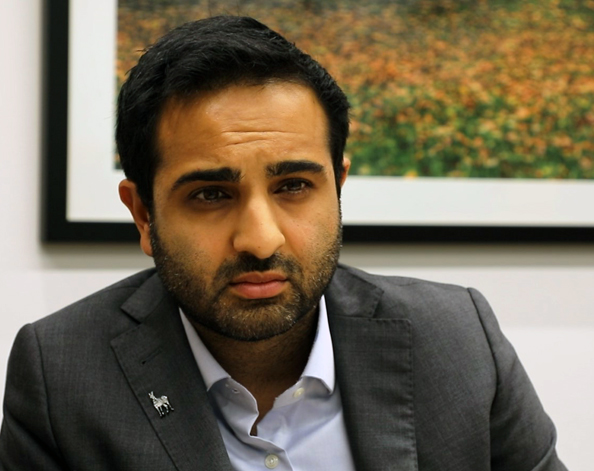 Devin Kohli, co-head of Emerging Companies, Investec UK
We are looking at increasingly modular service provision that meets the needs of our changing lifestyles.
3. Is it scalable?
Great idea? Best team? What's your monetisation model, your path to profitability? In an era of constant innovation, change is always imminent – will your product or service be redundant in two or three years?
For investors, in a fast-paced tech world where businesses grow exponentially in a matter of months or a few years, rapid growth is imperative.
Companies such as the UK-based Revolut, a digital-only bank launched in 2015, scaled to unicorn status in a matter of three years – joining an exclusive club of companies (unicorns) with a market cap of over $1bn. In 2018, it had nearly two million users.
"Are there others that have similar needs, in terms of what you are offering, in other markets so we can scale this business into something that would grow quickly?" is a key question that Tanya van Lill, CEO of the Southern African Venture Capital and Private Equity Association (SAVCA), would ask.
4. Is there alignment between the start-up and the investor?
It's also important for an entrepreneur or a fintech company to look for complementary strengths. "Is there alignment between yourself, your vision and the vision of the venture capital, or the investor, or the angel investor that you are approaching?" advises Van Lill.
Fintechs need to understand whether an investor is aligned to their vision and what their investment mandate is. "What else do they bring to the table besides capital? Do they bring strategy? Do they bring expertise? Do they bring access to market? Because, for a lot of the fintechs and entrepreneurs, it's about: 'How do I get my product to market?'," concludes Van Lill.
About the author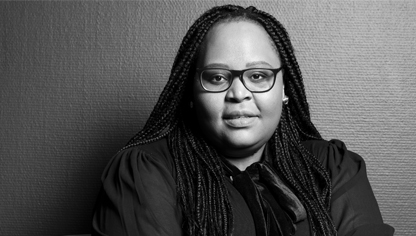 Lenyaro Sello
Digital content specialist
Lenyaro is a key member of Investec's Global Content team, based in Johannesburg, who focuses on relevant and topical issues for internal and external audiences including clients. She is a well-travelled multi-skilled multimedia journalist who previously held roles within eNews Channel Africa (eNCA) and Eyewitness News (EWN).
Receive Focus insights straight to your inbox