The second oldest national open in the world has a new sponsor. WATCH NOW
More unforgettable moments. More champions. More history in the making. 

More unforgettable moments. More champions. More history in the making. 

$1.5m
Minimum prize money for the Investec SA Open Championship
4-days
Globally televised tournament
72
Number of holes played
Investec is proud to confirm the title sponsorship of The SA Open Championship: One of only five DP World Tour sanctioned tournaments and the second oldest National Open in the world after The Open Championship.
Now in its 112th year, the 4-day-tournament showcases 156 pro golfers and offers a significant minimum prize purse of $1.5 million. 
Investec is an organisation firmly rooted in South Africa and, as title sponsor of both South African Opens, we believe we can continue to contribute to a game so many are passionate about.
Peta Dixon - Investec Head of Sponsorships
The South African Open Championship - a source of national pride
A golf tournament with a long and rich history
"Investec's considerable support of our national Open is testament to the prestige of the tournament and Investec's ongoing support of our country and this beautiful game. We are proud to have our national Open associated with a sponsor that exudes the same spirit of excellence and professionalism for which this championship is known, and which adds significantly to the legacy of this great event."
Thomas Abt - Sunshine Tour Commissioner 
Investec's longstanding history in golf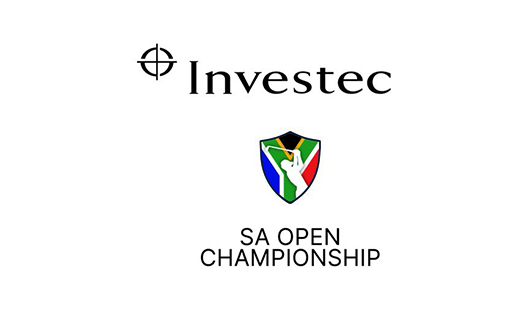 Investec's golf involvement began in 2008, with a 12-year title sponsorship of the Investec Royal Swazi Open.
Expansion into the Chase to the Investec Cup followed and the current prized 8-year partnership and title sponsorship of the Investec South African Women's Open, until 2025. Investec also sponsors the Investec Order of Merit and the Investec Homegrown Award
For many years Investec has also backed multiple golf professionals. Most recently they welcomed Zethu Myeki to the strong female contingent of athletes, including Nicole Garcia, Stacy Bregman, Lejan Lewthwaite and Northern Irish pro Stephanie Meadow.

Investec Chief Marketing Officer Abey Mokgwatsane says he's excited at the opportunities the new sponsorship presents, "This is a prestigious tournament, unmatched in South Africa's golf history, with the best of the best competing for honours."
The possibilities that this tournament provides golfers to achieve their full potential, at the top tier of their profession, is unrivalled.   
Abey Mokgwatsane - Investec Chief Marketing Officer