Homegrown. World Class.
2022 is Investec's debut year as the title sponsor of the prestigious tournament. 
Watch the highlights of the Investec SA Open Championship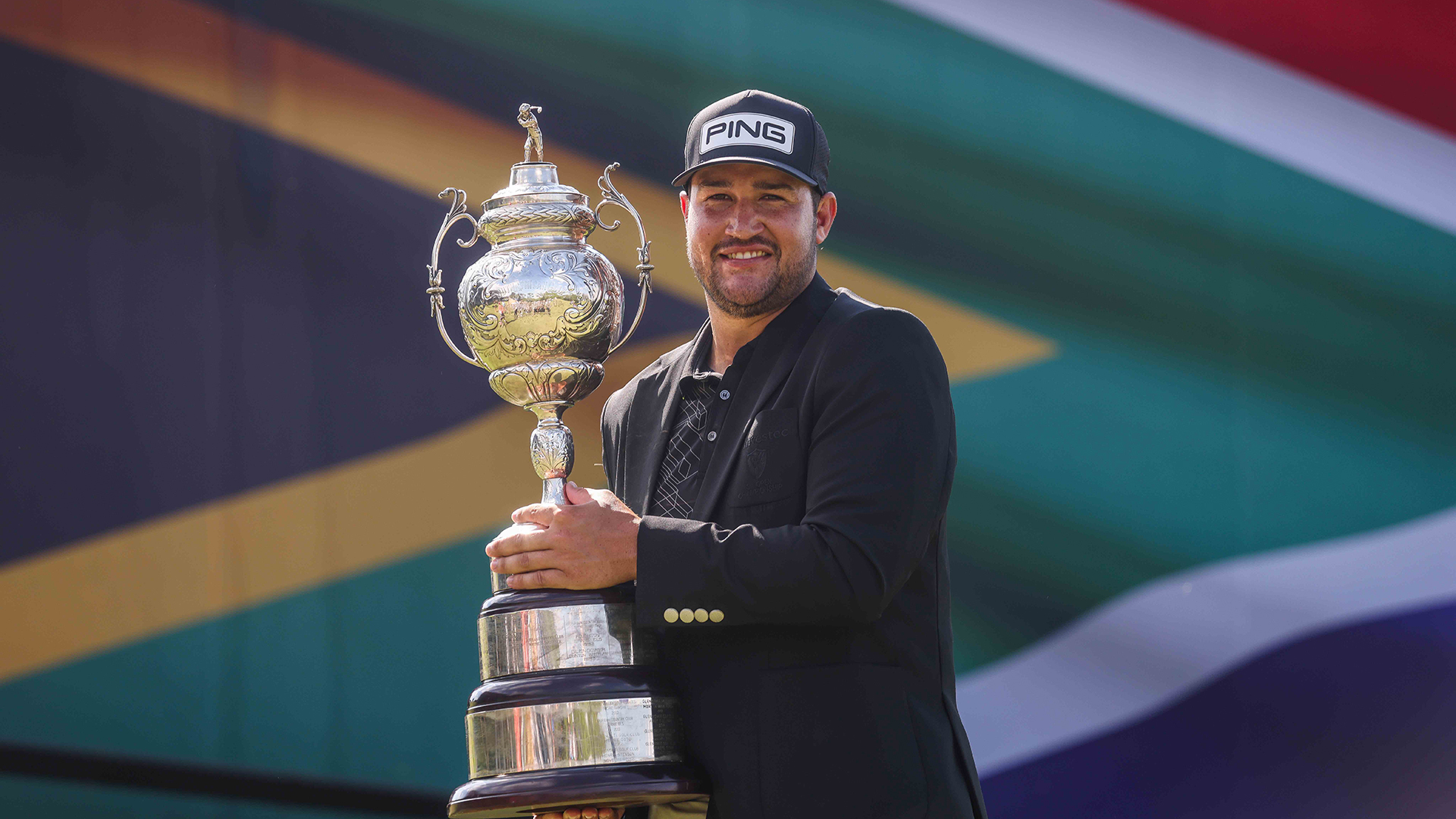 Elated Lawrence claims maiden victory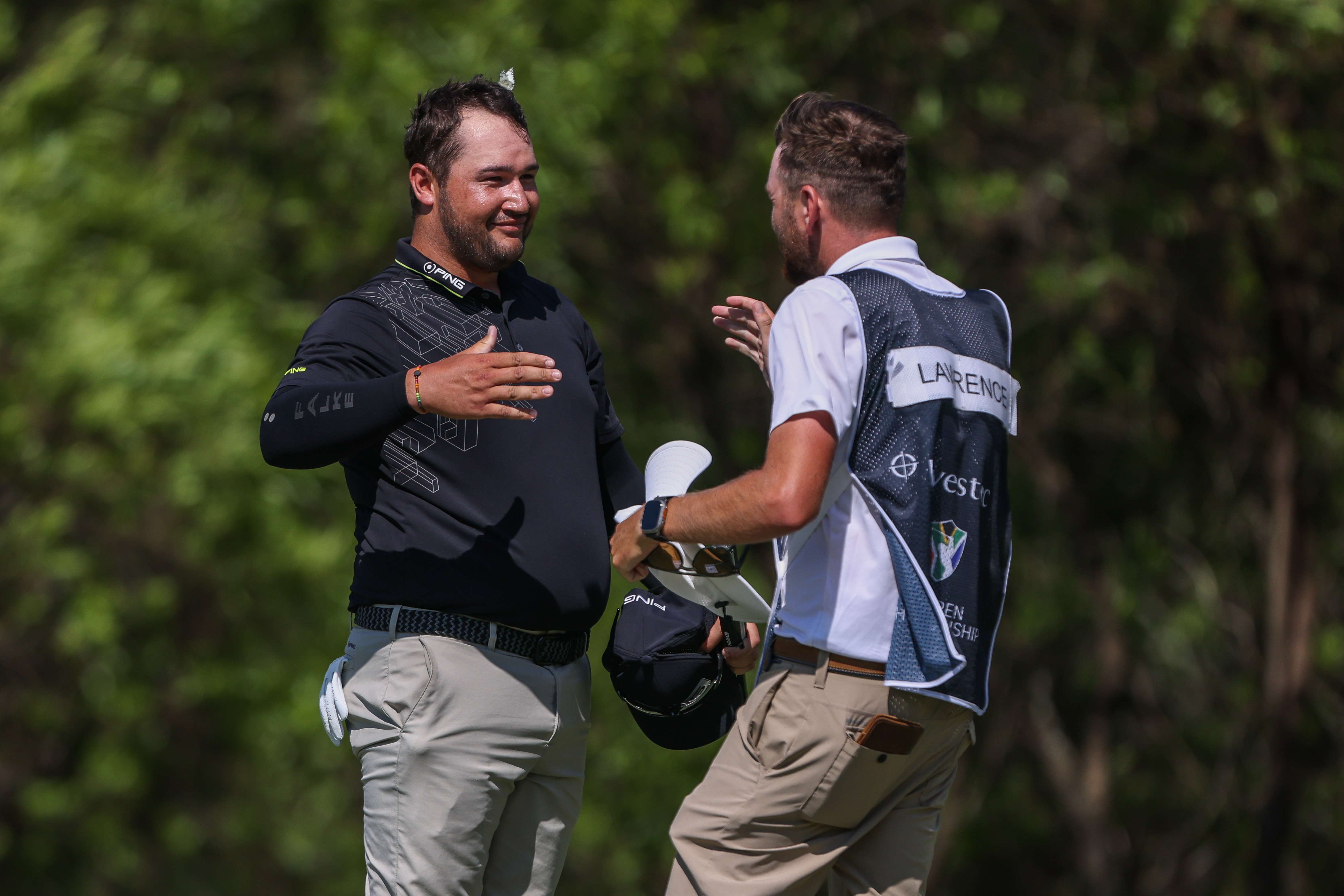 The South African only just managed to hold off his playing partner, Frenchman Clément Sordet, to finish with an overall 16-under 272.
Lawrence had been in control all week. After opening the tournament with an eight-under-par 64, he had led after every round at the Blair Atholl Golf and Equestrian Estate in Lanseria. 
He started the final day with a five shot lead, but made some errors on the back nine, and eventually clinched his maiden Investec SA Open Championship with a two-over 74.
The relieved Lawrence put his victory down to years of experience and finding "match-mentality" when it most counted. 
"For a time I wasn't sure I was going to do it. At the end it looked like everything was falling apart. But I hung in hard, and pulled it through. It's all about experience and being able to focus on the moment when the pressure is on." 
R4.4 Million
What the Investec SA Open Championship winner takes home
This Investec SA Open Championship win sees Lawrence earn €242 179 (R4.4 million) for his victory and sees him climb up to a career-best World Golf Ranking position.
Apart from his three DP World Tour wins, this season Lawrence has six Top 10 finishes and he's become the first South African to be named the DP World Tour's Rookie of the Year.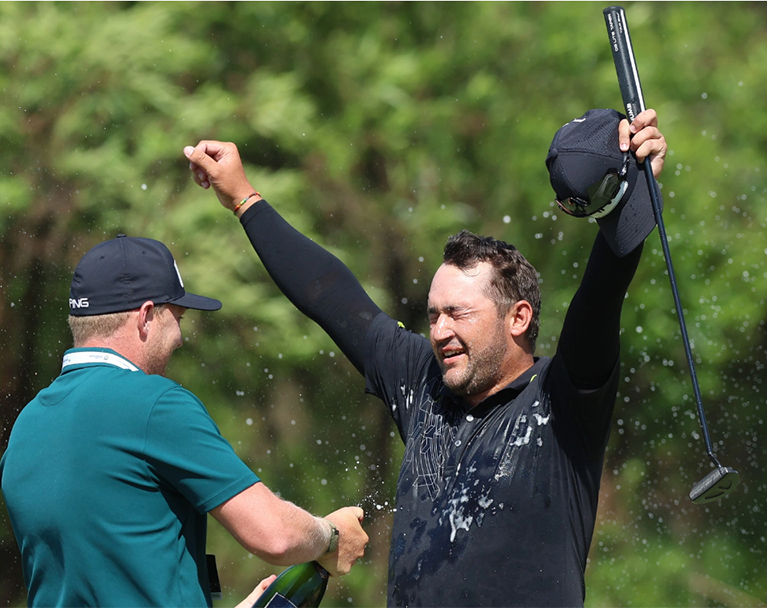 Thriston Lawrence,

Investec SA Open Champion 2022
This is what you dream of, to win your national open. This is by far my most accomplished victory ever.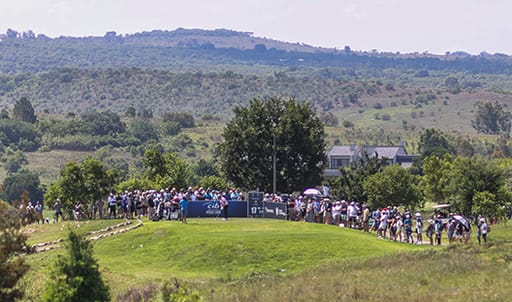 A common word used to describe Blair Atholl course is "long". The course is known as the third longest golf course in the world.
It stretches to a mammoth 7,527m off the back tees. And with the mercury shooting beyond 30° Celsius on the final day of the Investec South African Open Championship, the playing conditions were tough. 
Designed by Gary Player in 2007, the course has only hosted one professional event – the 2021 Blair Atholl Championship on the Sunshine Tour, where Luke Brown won on a score of 12 under par.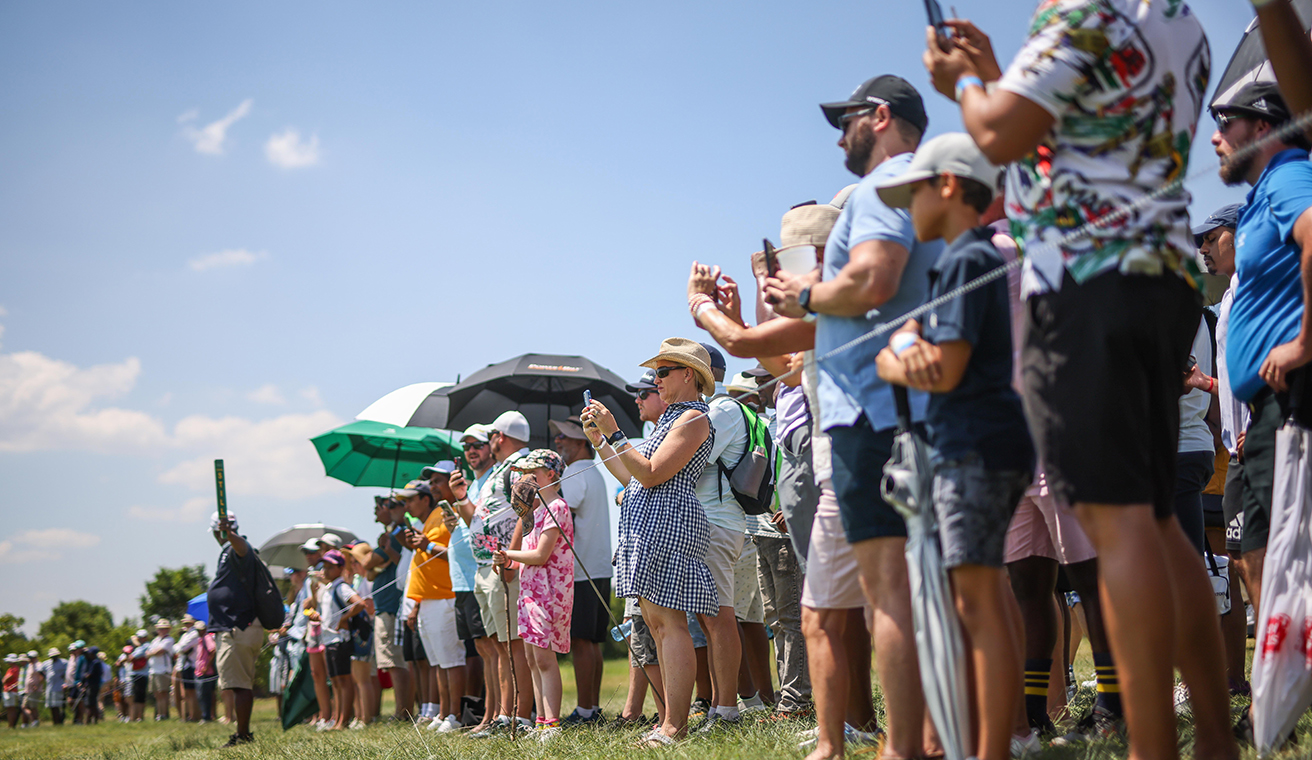 Crowds braving the heat and catching their favourite players on the side of the Blair Atholl golf course.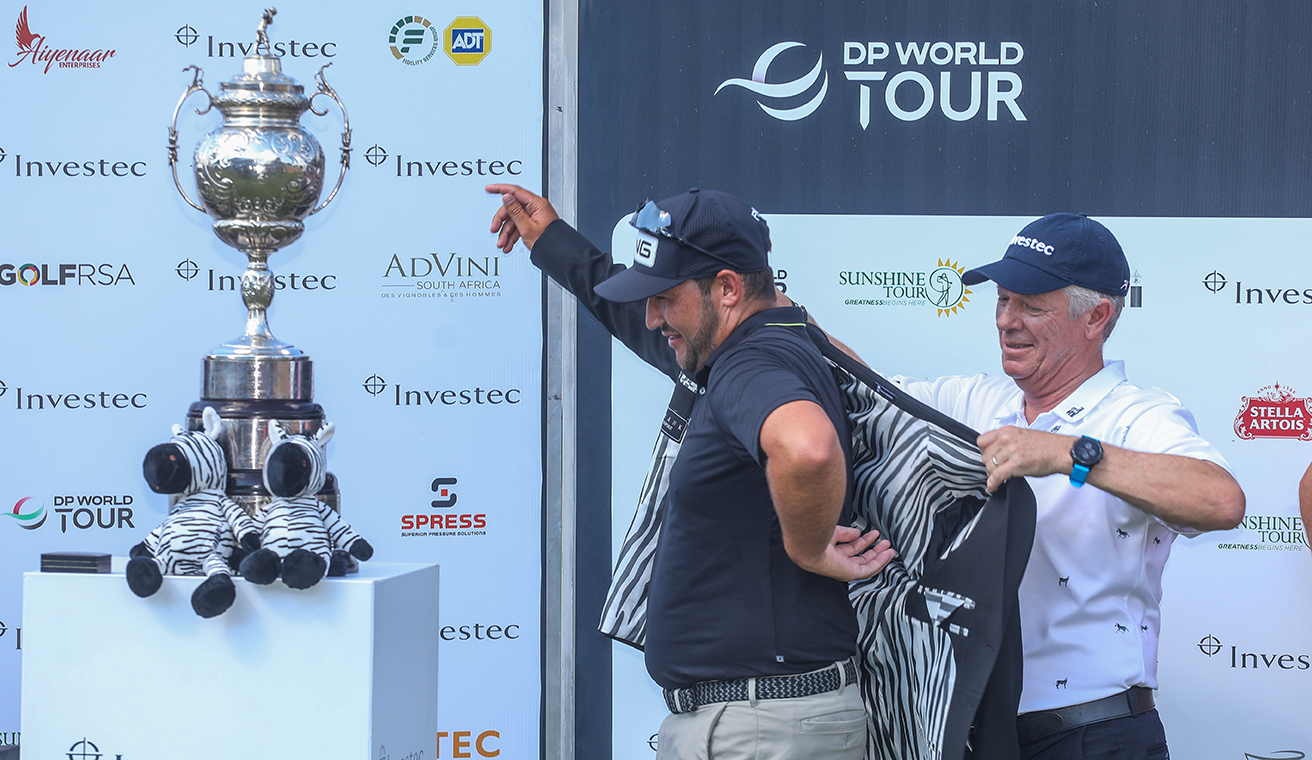 Thriston Lawrence being presented the Investec Winner's blazer by Investec bank limited CEO, Richard Wainwright.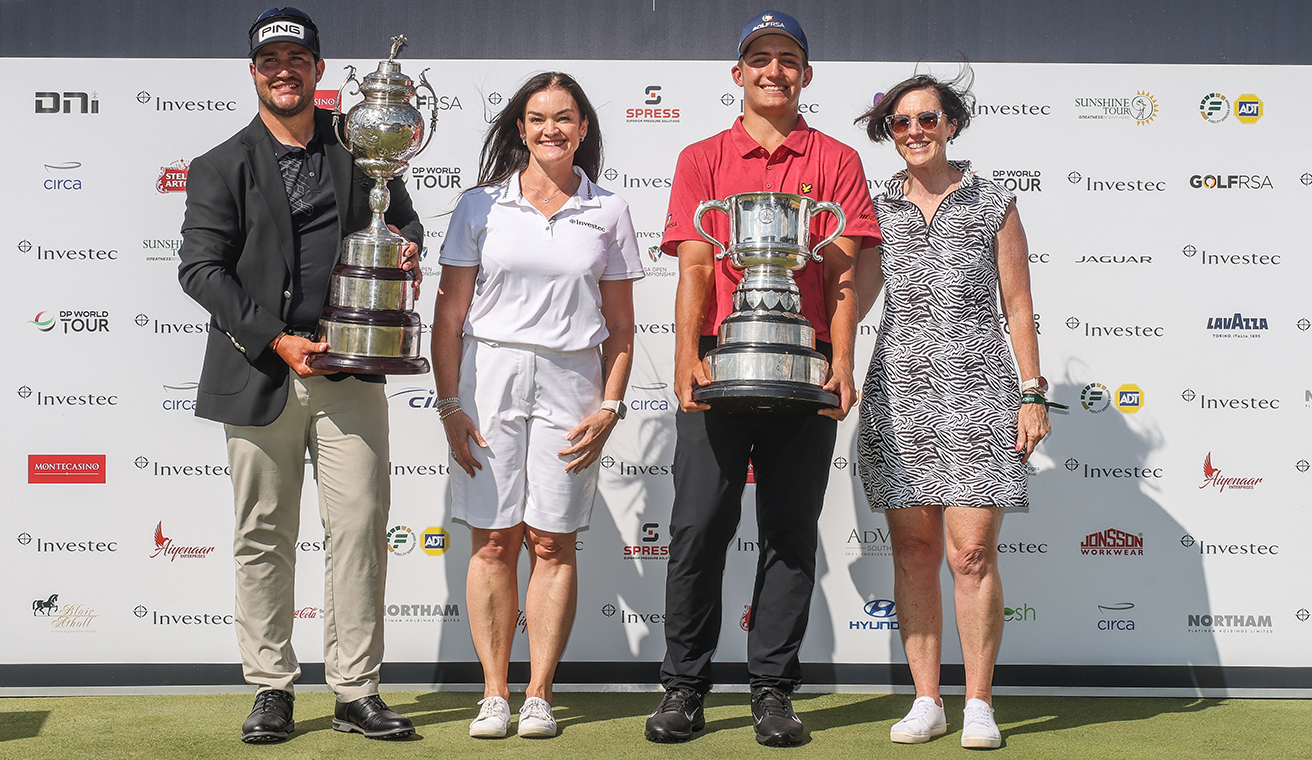 L - R: Tournament winner Thriston Lawrence; Investec head of sponsorships Peta Dixon, leading amateur Christian Maas and Investec head of marketing SA Heather Casey
$1.5m
Minimum prize money for the Investec SA Open Championship
4-days
Globally televised tournament
72
Number of holes played
The SA Open Championship is one of only five DP World Tour sanctioned tournaments and the second oldest National Open in the world after The Open Championship.
Now in its 112th year, the 4-day-tournament showcased 156 pro golfers and offered a significant minimum prize purse of $1.5 million. 
Investec is an organisation firmly rooted in South Africa and, as title sponsor of both South African Opens, we believe we can continue to contribute to a game so many are passionate about.
Peta Dixon - Investec head of sponsorships
It takes months to prepare for a national championship...
The South African Open Championship - a source of national pride
A golf tournament with a long and rich history
Investec's longstanding history in golf
Investec's involvement with golf began in 2008, with a 12-year title sponsorship of the Investec Royal Swazi Open.
Expansion into the 'Chase to the Investec Cup' followed and the current prized 8-year partnership and title sponsorship of the Investec South African Women's Open, until 2025. Investec also sponsors the Investec Order of Merit and the Investec Homegrown Award.
For many years Investec has also backed multiple golf professionals. Most recently they welcomed Zethu Myeki to the strong female contingent of athletes, including Nicole Garcia, Stacy Bregman and Northern Irish pro Stephanie Meadow.

Investec Chief Marketing Officer Abey Mokgwatsane says he's excited at the opportunities the new sponsorship presents, "This is a prestigious tournament, unmatched in South Africa's golf history, with the best of the best competing for honours."
The possibilities that this tournament provides golfers, to achieve their full potential, at the top tier of their profession, is unrivalled.   
Abey Mokgwatsane - Investec Chief Marketing Officer