Investec Structured Property Finance ("Investec") announces that it has provided Monarch Square Holdings ("Monarch Square"), a predominantly South African backed consortium, with a £12.3 million stretched senior loan to fund the acquisition of 20 units in Clapham Junction, South West London from Peabody, one of London's largest housing associations.
The scheme, which was completed in 2016, is part of the first phase of a residential development on Peabody's St John's Hill estate, a major regeneration project transforming the 1930's housing estate into a mixed-use public realm, whilst retaining the estate's esteemed architectural heritage.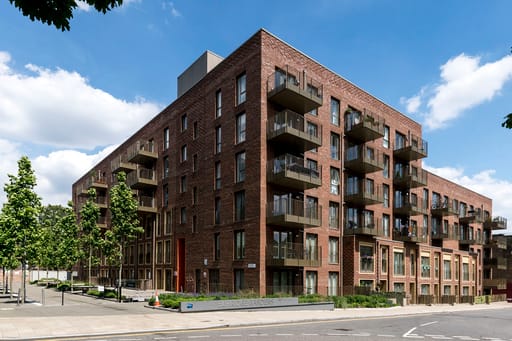 Monarch Square comprises a group of predominantly South African investors, looking to invest and externalise funds into the UK property market, alongside Shandon Property Group (www.shandonproperty.co.uk) a London based high end property development, management and advisory business. Shandon have conducted developments in excess of £100 million in project value within the London residential market.
Matthew Robinson at Investec Structured Property Finance, commented: "Despite the challenging economic backdrop caused by the Covid-19 pandemic, we are continuing to support established domestic and international clients who recognise the strong fundamentals of the UK real estate market and are looking to take advantage of attractive opportunities across a range of asset classes.
"This was an opportunity to fund a bulk residential purchase in a prime London residential neighbourhood. It's one of the first transactions underwritten by our dedicated Private Client Team within Structured Property Finance, recently formed to offer bespoke funding, beyond traditional senior debt, to property professionals, private and family property companies and offices."
Monarch Square purchased just under 30% of the block, consisting of one, two, three and four bed homes, which are fully let and have been delivered to a high specification, employing the latest in sustainable building and design practices, including access to a range of services, including concierge, garden areas and underground parking.
The scheme is ideally located a short walk from Clapham Junction train station, the busiest railway hub in Europe and benefits from its adjacency to the popular and vibrant Northcote Road as well as all the amenities the local area has to offer.