Our approach to debt and specialist lending
Thoroughly informed
Our decades of experience in your sector allow us to understand the mechanics of your situation, not just the financials.

Creatively structured
We structure innovative and competitive solutions across the capital stack, tailored to your specific needs.

Widely trusted
In North America alone, we have arranged and syndicated more than $11bn of financing in the past three years.
Some of the ways we can help finance your project
Corporate lending
We provide senior secured debt or subordinated debt with flexible terms and maturities designed around your specific objectives.
Revolving credit
We offer a revolving credit facility secured against your balance sheet or cash flow to give you access to capital as and when you need it.

Acquisition finance
If you're looking to acquire another power or infrastructure business, we can help to arrange and structure the funding you need.

Project finance
For long-term infrastructure or industrial projects, we offer financing based on projected cash flows, taking into account your track record.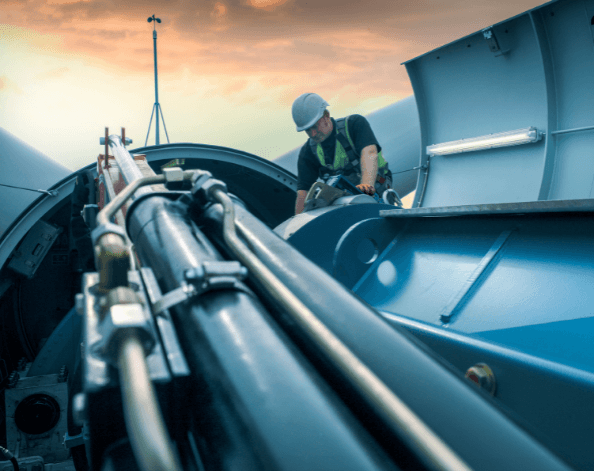 Ralph Cho & Michael Pantelogianis,

Co-Heads of Power & Infrastructure Finance
Our clients choose us for our speed to market and our creativity in structuring financing solutions across the capital stack. We are not afraid to propose bold financing solutions with the right conviction in the market.
Additional solutions for business