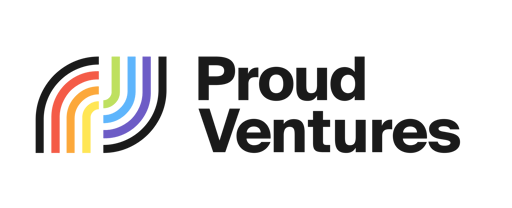 Proud Ventures are a collective of LGBTQ+ venture capitalists and angel investors based in the UK. Founded in 2020, Proud Ventures seeks to create a community for LGBTQ+ investors, support founders from the LGBTQ+ community, and encourage greater diversity in venture capitalism.
They are committed to building the UK's most active community of LGBTQ+ venture capitalists and angel investors with three key objectives; to grow their community of LGBTQ+ Founders and Investors, to produce actionable research, and to connect LGBTQ+ founders to UK's leading investors. We aim to support and help accelerate the positive impact Proud Ventures is making.
In February 2023, we hosted the launch event for the Founder Report, produced by Proud Ventures. The report highlights some of the additional challenges that LGBTQ+ founders face in raising venture capital in the UK. It also reveals, for the first time, the extent to which LGBTQ+ founders conceal their identity from investors, which segments within the LGBTQ+ community face the most barriers to growth, and why 80% of investors are not taking action to support LGBTQ+ founders.
Like Proud Ventures, we believe that everyone should have the freedom to be open about who they are at work. 
Find out more
If you would like further details on this partnership, please contact us.
Further insights on diversity, equity and inclusion
More about Investec Wealth & Investment (UK)
About us
Learn about our company and the work we do.
Our values
Discover the way we grow and preserve wealth within our environment and our community.
Contact us
Get in touch with us across 15 UK offices.
Investec Wealth & Investment (UK) is a trading name of Investec Wealth & Investment Limited which is a subsidiary of Rathbones Group Plc. Investec Wealth & Investment Limited is authorised and regulated by the Financial Conduct Authority and is registered in England. Registered No. 2122340. Registered Office: 30 Gresham Street. London. EC2V 7QN.