For busy legal professionals, time is limited and this often means conversations about personal wealth management are pushed to the side. "A consistent theme we're encountering in our initial conversations with clients is that they just don't have the time to structure their finances," says Ross Coombes, Financial Planning Director at Investec Wealth & Investment.
With this lack of planning comes anxieties about the possibility of achieving future goals and ambitions. This is where external support can help. Here, experts from Investec share some of the common financial concerns they hear – and how they can tackle them.
"I'm nervous about cash flow issues."
Many self-employed legal professionals with an irregular income pattern find it challenging to manage their cash flow efficiently. "What we see with our existing clients is that their earnings can be considered quite inconsistent and lumpy, which obviously presents the challenge of managing outgoings," says Ross.
In these cases, a carefully crafted financial plan can provide reassurance and security. "We can support them in achieving their financial goals and aspirations, we just need to have an estimate of what they'll be earning and when they're likely to receive it."
While the effective management of cash flow is important, it is considered in conjunction with saving and investment vehicles which help to protect and grow wealth. "We're trying to plan ahead to the extent where they have a stable cash flow, but can still be making consistent pension contributions and putting money into an ISA," he adds.
"I'm worried my finances aren't tax efficient."
Without the required knowledge and guidance, navigating through the tax landscape can be difficult too. "We're a business that's proactive, so when we understand individuals' goals, we can also consider which tax structures could help us to get there," comments Ross.
Understanding your basic allowances is an easy first step to ensure you're preserving your income appropriately. "The starting point is ensuring that clients are utilising all their allowances in the first instance. It sounds pretty simple, but there's a huge amount of people that aren't," says Simon Long, Senior Investment Director at Investec. "We recommend looking at the use of savings and investment vehicles by the whole family too."

"I'm not sure how to invest responsibly."
Every individual has a different attitude towards risk and wealth management ensures that your investments are viewed through the lens of your needs as well as their ability to deliver a sustainable return.
"Sustainable investing is becoming imbedded into everything we do, from an organisation level to a personal investment level in particular," adds Simon.
Investec Wealth & Investment integrates environmental, social and governance considerations into our investment processes to identify threats to investments over time. We also work with the funds and companies we invest in to ensure they are operating in a way that contributes positively to society and the environment. "Our purpose is to create enduring worth, living in society, not off it," says Simon. "This means we recognise our responsibility as a custodian of wealth and our impact on the world around us."
"I've not started planning for retirement."
Whatever retirement means to you, it's important to have clarity on the type of lifestyle changes you want to make and how to fund them. "We work with clients to understand how much income they might need when they do want to retire," says Ross. From there we can put in place clear investment strategies which may include consolidating existing pensions.
It's never too early to start using available allowances. "The value of a portfolio may grow over time so the message we're always trying to reaffirm with our clients and their children is that the sooner you start making contributions, the better," adds Simon.
With a plan in place, it's possible to evaluate when retirement is a feasible option, he explains. "From what our clients disclose to us in terms of assets and income, their cash flow and the type of lifestyle they want to live, on many occasions we're able to show them they can stop working tomorrow."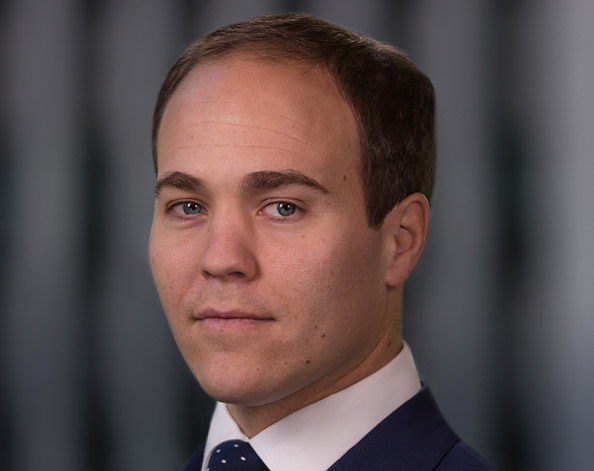 Ross Coombes,

Financial Planning Director, Investec Weath & Investment
We want to help our clients ensure that it's not just them who has their wealth well structured, but the next generation too.

"I'm concerned about the next generation."
Finally, for many individuals, the financial security of children and grandchildren is just as important as their personal needs. "We want to help our clients ensure that it's not just them who has their wealth well structured, but the next generation too," says Ross. "It might be a case that their children have just started their first job and they're seeking support around pensions, savings and investments. We can act as a sounding board in that respect."
In terms of estate planning, there are many ways to ensure assets are transferred efficiently to beneficiaries. "Intergenerational transfer of wealth can be a sensitive topic for families," says Ross. "However, with careful planning and the utilisation of allowances or exemptions, the severity of Inheritance Tax may be lessened and clients can benefit from greater peace of mind that they have provided for their offspring. As with all financial planning and investment matters, the sooner we can start preparation, the more we will able to support clients, including professionals in the legal sector."
Disclaimer
The information contained in this publication does not constitute a personal recommendation and the investment or investment services referred to may not be suitable for all investors; therefore we strongly recommend you consult your Professional Adviser before taking any action.
Tax treatment depends on the individual circumstances of each client and may be subject to change in future. All statements concerning tax treatment are based upon our understanding of current tax law and HMRC practise and can be subject to change.
The value of your investments can go down as well as up and you may not get back the full amount invested. Your capital is at risk.
Investec Wealth & Investment (UK) is a trading name of Investec Wealth & Investment Limited which is a subsidiary of Rathbones Group Plc. Investec Wealth & Investment Limited is authorised and regulated by the Financial Conduct Authority and is registered in England. Registered No. 2122340. Registered Office: 30 Gresham Street. London. EC2V 7QN.