In early September Mike Radford along with colleagues Mark Walsh, Tanith Cheetham, Stuart Emms, Konur Impey from the Cheltenham office and Will Mortimore from Bristol completed skydives in aid of offices mutual charity Winston's Wish.
Winston's Wish support bereaved children, teenagers and young people locally to help them find their feet again when their worlds are turned upside down by grief. Winston's Wish believe in a society where every child can get the help they need.
Mike gives us an account of the day below.
To try and do something that requires an element of bravery, although a fraction of what these children muster on a day-to-day basis, we thought it would be a good idea to jump out of a very safe and functioning aircraft and hurtle towards the Earth with just a parachute to ensure a safer speed for landing.
This meant taking an anxiety filled 15-minute plane journey to 10,000 feet before hurtling towards the ground at close to 150mph for 30 very long seconds at which point the parachutes thankfully opened. During a five-minute dangle over the Salisbury fields, we enjoyed views of the Old Sacrum Castle ruins and Salisbury Cathedral before we skidded to a halt in a grassy airfield on our bottoms.
Once back on the ground, and the adrenaline wore off, we enjoyed a full English breakfast in near silence as the experience had taken our breath away and we had no words to explain this attack our senses, especially considering it's not exactly 'normal' to jump out of a plane for 'fun'.  However, I think most of us would give it another go!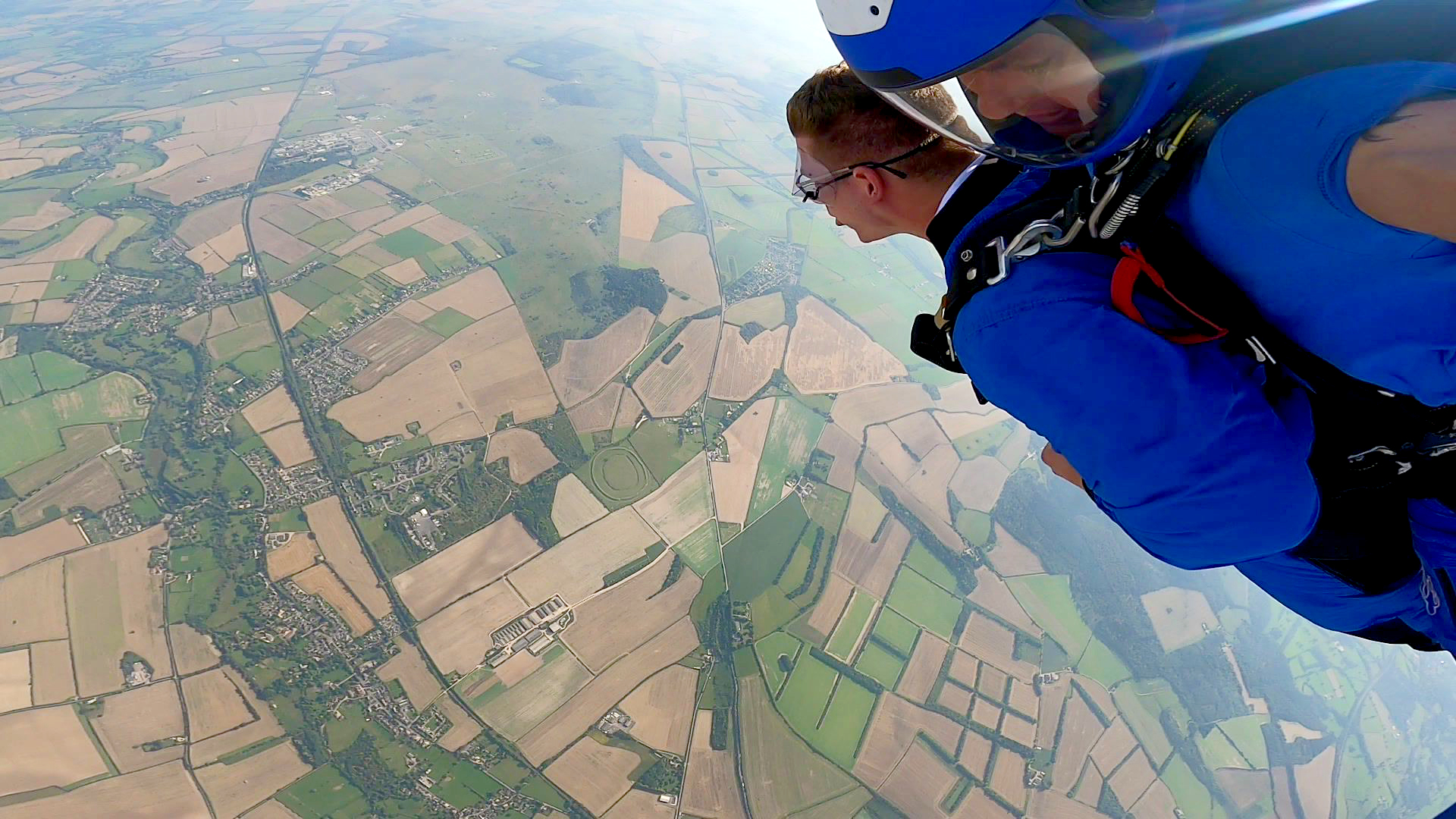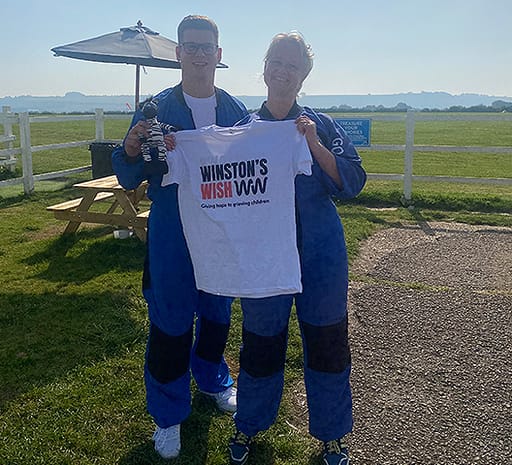 If you would like to join us in supporting Winston's Wish, a donation of £5 could provide four specialist publications, which offer parents and professionals advice and guidance to help support children. £8.50 could enable the charity to provide one child with a memory box that can be used to store treasured objects, helping them to remember their loved one in a way that's personal to them.
So far, we have raised over £5,000 and to put that into perspective it is enough to run their website for 250 days. The charity also runs a National Helpline for free on 08088 020 021 which supports 10,000 children a year alongside face-to-face support which helps 1,500 children a year. In total, Winston's wish supported over 60,000 children last year and with 90% of their income coming from charitable donations such as this, it's important we keep doing what we can to raise funds.
If you would like to sponsor any member of the team, please use the link below which will take you to Investec Winston's Wish Charity Skydive or to go there directly please click the following link and click 'donate to a team member'.
https://www.justgiving.com/team/investecwwskydive
Any donation would be much appreciated and thank you for taking the time to read about Winston's Wish and their efforts to support grieving children, getting them back to a happy and healthy life.
Winston's Wish - giving hope to grieving children (winstonswish.org)
Investec Wealth & Investment (UK) is a trading name of Investec Wealth & Investment Limited which is a subsidiary of Rathbones Group Plc. Investec Wealth & Investment Limited is authorised and regulated by the Financial Conduct Authority and is registered in England. Registered No. 2122340. Registered Office: 30 Gresham Street. London. EC2V 7QN.