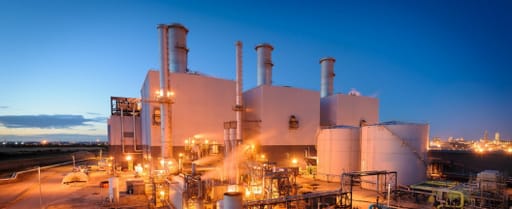 The debt facilities were structured by Investec, who also acted as sole bookrunner for the transaction. Allied Irish Bank, Banco de Sabadell S.A., Kommunalkredit Austria AG acted alongside Investec as joint MLA to provide £192m of non-recourse debt and LC facilities.
This transaction follows an earlier financing of Saltend CCGT, structured and arranged by Investec after ECP's acquisition of Triton Power from Engie and Mitsui in late 2017. Since then, the portfolio, which has benefited from tightening margins, has been an integral part of the UK energy mix, continuing to support the grid during periods of low renewable generation and providing essential balancing, voltage and frequency control services to the National Grid energy system operator (ESO).
Looking forward, Triton Power is focusing on decarbonising its fleet. As part of the Equinor-backed "Hydrogen to Humber Saltend" consortium, the company is evaluating the conversion of the Saltend CCGT into a hydrogen-fired, low carbon power station, whilst continuing to supply steam and electricity to the Saltend Chemical Park.
ECP's continuing investment in the Triton platform, and this successful debt refinancing illustrates the critical role that strategically located, highly flexible thermal power platforms are set to play in helping stabilise and provide security of supply to the UK power market as it transitions to a low carbon future.
Rahman D'Argenio, a Partner at ECP, said:
"We are very pleased to reach successful financial close on this refinancing with a group of experienced funding partners. Investec's experience in leading, structuring and syndicating thermal power financings was instrumental in running this transaction."
Olivier Fricot, senior power & infrastructure banker in London at Investec, said:
"With the move towards net-zero, we continue to see a role for efficient, strategically located and well-run thermal power plants in the UK and North West Europe. The successful bookrunning process demonstrates positive interest in well-structured European power deals. It further endorses Investec's credentials in this sector across Europe and globally."
ECP/Triton was advised by Lathams & Watkins (legal). The lenders were advised by Mayer Brown (legal), Arup (technical), Aurora (power market) and Mazars (model audit).