Receive Focus insights straight to your inbox
"I was born on a farm in the early 60s at the height of apartheid oppression, and, at the age of 12 when I was in what is now grade six, I was supposed to go into the farm labour system permanently," says Fani Titi in an interview with 702's Bruce Whitfield.
A chance series of events, saw his family relocate unexpectedly to Qwa Qwa where young Titi continued his schooling. "That was a change in direction, that changed my fate. Otherwise I would still be on a farm probably driving a tractor."
"My story is an improbable one, a story of possibility and a story of change and a story of opportunity and optimism."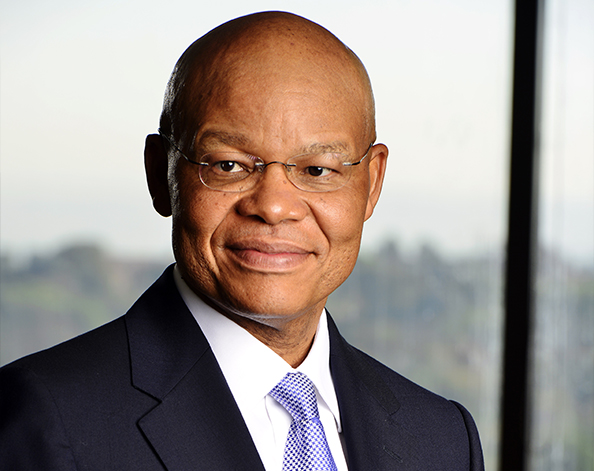 Fani Titi, Investec group chief executive
In the short term, the economic backdrop is very difficult, but we are business builders, we are long-term players. We measure our own success, not in terms of the next quarter or the next half, but rather the next decade or two.
On escaping becoming a farm labourer
"I escaped that particular fate [the farm labour system], but I took from that experience lessons that were imprinted on my mind – I hated poverty because I had lived in abject poverty, hated the deprivation of dignity from Apartheid oppression, I also hated a life of insignificance.
"I looked for significance, I looked for an opportunity to make a difference, an opportunity to win and win big. That's why Investec provides for me and the 10,000 colleagues we have a platform on which we can build and make a difference."
On education as an enabler
"Education became the escape valve for most of us. Doors open when you have ability and you partner that ability with commitment, dedication and application.
"As doors opened, I got to the University of Fort Hare to study Mathematics, and ultimately got to Berkeley in the USA. From then on, the extent of my success was largely dependent on the application of the desire to dream and to build big."
Education
B.Sc Hons (Mathematics), University of Fort Hare
MA (Mathematics), University of California, Berkeley
MBA (Wits Business School)

Work experience
Executive director of ABIL Ltd
Founding CEO of Kagiso Media Ltd
Founding director of Kagiso Trust Investments (Pty) Ltd
Past chairmanships
Chairman of Armscor
Chairman of Kumba Iron Ore Ltd
Chairman at Tsiya Group (Pty) Ltd
Chairman of AECI Ltd
Chairman of Tiso Group (Pty) Ltd

On why he joined a bank
"I'm 57 now, so I took the full-time executive job at 56, after having retired at 46, which was way too young. I had come to a point where I wanted to re-engage, in fact I was looking to go into the private equity world, which is where I came from, when the opportunity to lead Investec came up.
"Banks are important organisations in any community or economy, so I thought there was a real opportunity to make a difference and a contribution by being part of the leadership of Investec."
On Investec's DNA
"Early on in the building of Investec, the founding generation realised that our culture and values formed an essential signature and a competitive advantage for Investec. That DNA is what makes us successful and different and we guard it very jealously as we go through a transition from the founders into the next generation of management.
"We create an environment that empowers [our people]. We give them freedom to dream and achieve goals that were bigger than they thought possible. That's what Investec is about."
On Investec's new "dress-for-your-day" policy
"There's a clear logic behind that change in the dress code. We operate a business where we have highly talented people, very driven people - entrepreneurial, innovative - and we create an environment where they can perform. It's an environment of high trust, so why should we be policing what people wear?
"The dress code is 'dress for your day' – for example if you're going to meet clients that are formal, you have to be formal."
"The fundamental logic is that our people are mature, they're responsible, they're accountable. They run their days like they own the business themselves, so we trust them."
On Investec's new flexible leave policy
"We monitor outcomes as opposed to monitoring time spent. This is the environment of empowerment that we give our people. It's a high-performance environment, so I don't need to be worried about when somebody takes leave. The teams will self-monitor through discipline who takes time when in terms of the tasks they have to perform.
"The Board took a decision early on that we'd want to appoint insiders to protect our culture – that has led to the success of the business over a 40-year period."
On global economic challenges
"The challenges for the current management team are quite significant given the economic landscape in South Africa and in the UK, and the possibility that we could be facing another global recession. You've seen the inversion in the yield curve and of course, we do have the threat of a trade war."
On the demerger with Investec Asset Management
"The logic behind the demerger was that given the limited linkages between the Asset Management business on the one hand and the bank and wealth business on the other, the two businesses would do better focusing on their own strategic paths.
"The opportunity to create value we believe lies in both businesses in that asset management can then pursue growth in attracting assets in particular in the West. The US is still the largest pool of savings in the world and they will be looking in the long term to pivot towards the East.
"Bank side, the opportunity is really massive for us to build in the UK a business that would be bigger than the business we have here. We are small in that particular market. Over time we've been defining our strategy and refining our distinctiveness in terms of what we offer to that market."
"So we're quite excited about the opportunity to build both the wealth business which is already at scale in the UK and ranks amongst the top wealth managers. We will be continuing to build out the banking business there.
"And in South Africa, there is an opportunity for us as well. We have invested in a Life business; we have formed Investec for Business to cater to the needs of the corporate mid-market and bring the same level of service that we have for private clients into that market."
On succeeding against the odds

"In the short term, the economic backdrop is very difficult, but we are business builders, we are long-term players. We measure our own success, not in terms of the next quarter or the next half, but rather the next decade or two.
"The track record that our people have, the level of optimism that we carry, the innovation and frankly just the energy, the drive, the belief that we can be successful – that carries us through, even in difficult times."
About the author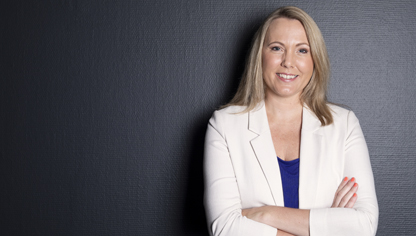 Ingrid Booth
Lead digital content producer
Ingrid Booth is a consumer magazine journalist who made the successful transition to corporate PR and back into digital publishing. As part of Investec's Brand Centre digital content team, her role entails coordinating and producing multi-media content from across the Group for Investec's publishing platform, Focus.