Get Focus insights straight to your inbox
The vaccine enthusiasm of 35 - 49-year-olds, the resiliency of healthcare workers and the ample availability of vaccines in the public sector will fast-track South Africa's vaccination efforts post the public violence that erupted in parts of the country last week. That's the view of Dr Nicholas Crisp, Deputy Director-General of the health department.
During the five worst days of civil unrest, vaccinations in KZN dropped from 40,000 a day to below 5,000. Dr Crisp estimates that a total of up to 300,000 vaccination opportunities were lost in KZN and Gauteng, but he says healthcare workers will not let this get in the way of government's goal of vaccinating up to 67% of the adult population by the end of the year.
"We are gearing up very fast and as hard as we possibly can to get to 35 million vaccinations done before Christmas," says Dr Nicholas Crisp, Deputy Director-General of the Department of Health.
Speaking to Jeremy Maggs on Investec's No Ordinary Wednesday podcast, Crisp said that his department is still on track to vaccinate well over 300,000 people a day nationwide, and the stats on the sacoronavirus website support this. In fact, on Monday 19 July, the country had its best performance yet vaccinating 223,969 people in a 24-hour period – of these, KZN accounted for 34,773 and Gauteng for 58,923 doses. The cumulative number of vaccine doses administered across the country now stands at just over 5,3 million, of these 1.79 million people (3.1% of SA's population) are fully vaccinated.

Listen to podcast
Skip to 19:30 on this podcast to listen to the full discussion between Dr Nicholas Crisp and Jeremy Maggs.
Subscribe to Investec Focus Radio SA
Crisp lauded the "remarkable" efforts of health workers across the country for the pace of the rollout. "They are incredibly resilient. Even though they've been under pressure for a long time, they're already asking for more vaccines (in KZN and Gauteng)." He adds that even some of the private pharmacies that were totally destroyed were requesting vaccines to restart their vaccination efforts.
While public hospitals struggled to get food and oxygen for patients, their vaccination supply was fortunately not compromised, says Crisp. "In the public sector we didn't lose any doses at least. It's still all within the supply chain, so they're able to get going quite fast again."
Younger age group ups the vaccination tempo
35-49 year-olds were quick to register for the vaccine as soon they were allowed to do so on 15 July. Around a million registered on the first day, followed by half a million on the second day. Older populations are still being vaccinated, making use of outreach programmes at SASSA pay points and other large venues. "The people within our catchment population at the moment are round about 14-15 million so I don't think that we have a demand problem," says Crisp.
Medicine on the black market
But the public health risks resulting from the unrest should not be underestimated. Of particular concern is the looting of a reported 131 pharmacies in the two provinces, and of pharmaceutical warehouses including Cipla – a major manufacturer of generic medicine. While many people will struggle to get their chronic medications from diabetic and hypertensive meds to anti-retrovirals in the short term, the spoils of the looting have no doubt found their way onto the black market.
"These medications are in the public space," Crisp warns. "They are available for an illicit market, and if people buy them, they may end up killing themselves with drugs that they don't understand and don't know how to use."
A second surge expected
The looting was essentially a series of super spreader events and Crisp believes the results will be felt in the next few weeks: "We'll no doubt see a second hump on our Covid infections and admissions curve," he says.
Future-proofing the supply chain
While the health department has a robust risk mitigation strategy in place that involves the physical safeguarding and distribution of vaccines, they are also looking to secure more vaccine options.
"We are concerned that we should probably have at least a third vaccine in our arsenal (in addition to Pfizer and J&J) to make sure that if we lose supply chains in the future, we at least have a third one available. But the marketplace is tough: it has to be the right vaccine for the right variant."
When asked what will happen if there's a resurgence of unrest that blocks access to vaccination sites, Crisp says: "If we can't get staff or public to a site, for that period that you're under attack, you have to back off a bit, protect what we've got and just go flat out when you are able to get there."
It's a strategy that seems to have paid off over this past week.
About the author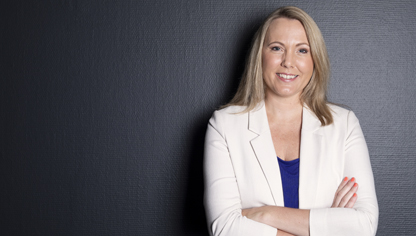 Ingrid Booth
Lead digital content producer
Ingrid Booth is a consumer magazine journalist who made the successful transition to corporate PR and back into digital publishing. As part of Investec's Brand Centre digital content team, her role entails coordinating and producing multi-media content from across the Group for Investec's publishing platform, Focus.
Get more insights from Investec Focus