Global economy feels the chill as Dragon's fire cools
The latest economic data indicates a slower-than-expected recovery for China. In this episode, John Wyn-Evans, Head of Strategy at Investec Wealth & Investment UK, and Quentin Allison, Investec Head of Commodities and Trade in South Africa, take an in-depth look at China's economic prospects in the face of lower consumer demand, high interest rates and stubbornly high inflation globally.
You can also sign up to the Investec Focus newsletter for our latest insights
Hosted by seasoned broadcaster, Jeremy Maggs, the No Ordinary Wednesday podcast unpacks the latest economic, business and political news in South Africa, with an all-star cast of investment and wealth managers, economists and financial planners from Investec. Listen in every second Wednesday for an in-depth look at what's moving markets, shaping the economy, and changing the game for your wallet and your business.
Listen to earlier episodes
NOW ep48: Will interest rates take a hike?
NOW ep47: Transnet: Runaway train?
In this episode of No Ordinary Wednesday, Henk Langenhoven, Chief Economist of the Minerals Council of South Africa, Tertia Jacobs, Investec Treasury Economist, and Denys Hobson, Head of Logistics at Investec for Business, discuss the extent of the Transnet crisis, its impact on the economy and possible solutions.
Read more here.
Get more No Ordinary Wednesday insights
You can also sign up to the Investec Focus newsletter for our latest insights
Get expert financial and economic insights on the go
Hosting a number of South Africa's top financial and economic experts and thought leaders, award-winning media personality Jeremy Maggs takes listeners on a hard-hitting yet entertaining journey into our unfolding economic and business landscape, helping to make sense of what it all means for you.
No Ordinary Wednesday tackles the key topics that matter to South African professionals, business owners, entrepreneurs and leaders. From the latest business news and analysis to the macroeconomic trends and political developments that shape our times, join Jeremy Maggs every second Wednesday to stay ahead of the stories that matter. Available wherever you get your podcasts.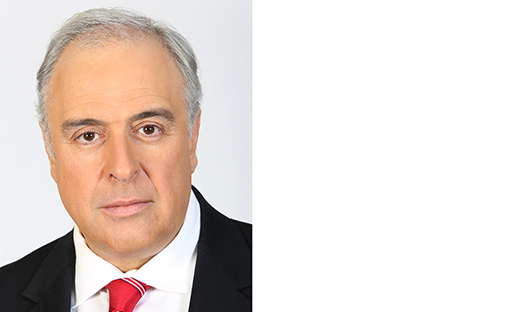 Jeremy Maggs
Jeremy Maggs is a media specialist with close on 40 years' experience in television, radio, and print. Until recently, he hosted television news channel eNCA's weekday lunchtime news programme. He also is the founder of maggsonmedia, a media and advertising show.
Maggs is the author of a bestselling book Win! Compelling Conversations with 20 Successful South Africans which is also a powerful corporate presentation. He has just completed his second book, My Final Answer. Published by Pan McMillan, it is a memoir of his life and experience in the media.