Private Bank Account
Service beyond the ordinary
Gain access to transactional banking that offers security, value and transparency.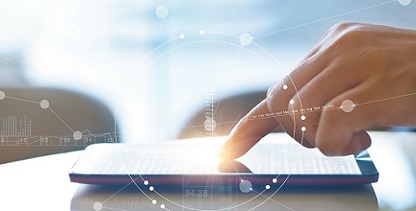 Investec Digital puts control of your finances at your fingertips. Bank and invest any time, no matter where you are in the world.

Apply now
Tell us more about your banking needs, so we can better serve you.
An Out of the Ordinary account
One card with a single facility for all your credit and transactional needs with a transparent fee structure. 
Up to 45 days interest-free credit. 
Market-lending rates on credit, priced up to prime. 
Withdraw money from local and international VISA  ATMs, as well as selected merchants are at your disposal. 
Additional benefits
A guaranteed Private Bank Account at a reduced monthly fee for your spouse or life partner. 
An extra card at no cost linked to the main member's account. 
A fully transactional Investec Youth Account for children under the age of 25 with no monthly account fee. 
Bespoke insurance and risk solutions with Aon South Africa. 
One Place™
One Place
 is a continuation of Investec's strong client-centred service culture. Through the collaboration of Private Banking and Wealth & Investment we offer you integrated access to banking and investment services both locally and internationally, all in One Place.
Investec recognised for excellence
Best Private Bank and Wealth Manager in South Africa - 2013, 2014, 2015, 2016 and 2017
Ranked #1 in Private Banking Survey - 2013, 2014, 2015, 2016, 2017 and 2018
Investec wins Visa Global Service Quality Performance Awards 2015
Investec Rewards
Our complimentary rewards programme offers you great savings and special offers at a range of travel, shopping, financial and lifestyle partners.
Investec Rewards points
You will earn Rewards points when you use your Investec Visa card online or in-store and can redeem them at a range of high-end retailers.
Travel by Investec
As an Investec client, you have exclusive access to Travel by Investec, a leading online travel agency. You can easily get competitive quotes for local and international flights, accommodation, car hire, tailor-made cruises, rail tours and exclusive holiday packages.
Apply now
Tell us more about your banking needs, so we can better serve you.
You may also be interested in:
Savings
Why not consider opening up a range of savings accounts with flexible terms and competitive interest rates?
Foreign exchange
Whether you're investing internationally, making payments abroad or travelling out of South Africa, we are on hand 24/7 to assist you with all your forex requirements.
Finance
Looking for finance to help grow your business, property or lifestyle assets, including finance to expand your professional practice or grow your investment portfolio? Look no further.
Business banking
A tailored transactional account for you to manage your business finances and cash flow effectively. We offer a credit card with current account functionality at competitive interest rates.
Investments
We offer stockbroking, portfolio management and bespoke wealth management tailored to your long-term investment objectives.
UK banking
Available to Investec's South African Private Banking clients, the UK Private Bank Account offers a sterling-based transactional account in the United Kingdom.