Young professionals
Putting you ahead of the curve
You know what your future is worth – so you want a bank that recognises your ambition and potential.
As a leading, international Private Bank, we invest in you early on in your life and career as an up-and-coming young professional. We take the time to get to know you and where you're going – so we can partner with you get there faster. 

At Investec, we put and keep you ahead of the curve.
Whether it's your first car, home, investment or trip overseas, let us empower you navigate the complex world of finance and make the right decision – for you. 

You're young, ambitious and going places. When you partner with Investec Private Banking, you gain access to the exceptional 24/7 service and expertise you need to go further in your career — and stay ahead of the curve.Why not start your journey to wealth creation with an award-winning private bank that bank high income and high net worth individuals? Why not partner with the bank that already recognises your potential?If you're under 30 years of age, consistantly earn a minimum of  R600 000 annually, you may qualify for our full Private Banking offering at a reduced fee.

Apply now
Tell us more about your banking needs, so we can better serve you.
Being part of a leading, international Private Bank gives you access to our expertise, 24/7 support and exclusive benefits and rewards, for one transparent monthly fee.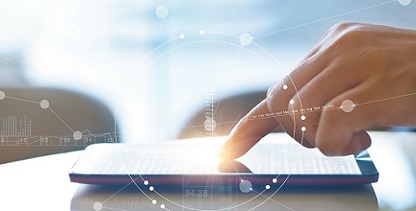 Investec Digital puts control of your finances at your fingertips. Bank and invest any time, no matter where you are in the world.

Apply now
Tell us more about your banking needs, so we can better serve you.
Quick Update
#Aheadofthecurve
Understanding the rand in 2018
Thulani Kunene, an Investec Currency Trader, weighs in on these recent shifts and what they mean for the rand going forward.
Say YES to a future that works
Youth Employment Service (YES) aims to give one million youth one million opportunities to succeed.

Seven ways to create strong, secure passwords for your accounts
The problem with passwords is that we need so many. So, we create easy passwords or use the same password for multiple accounts to make our lives easier.