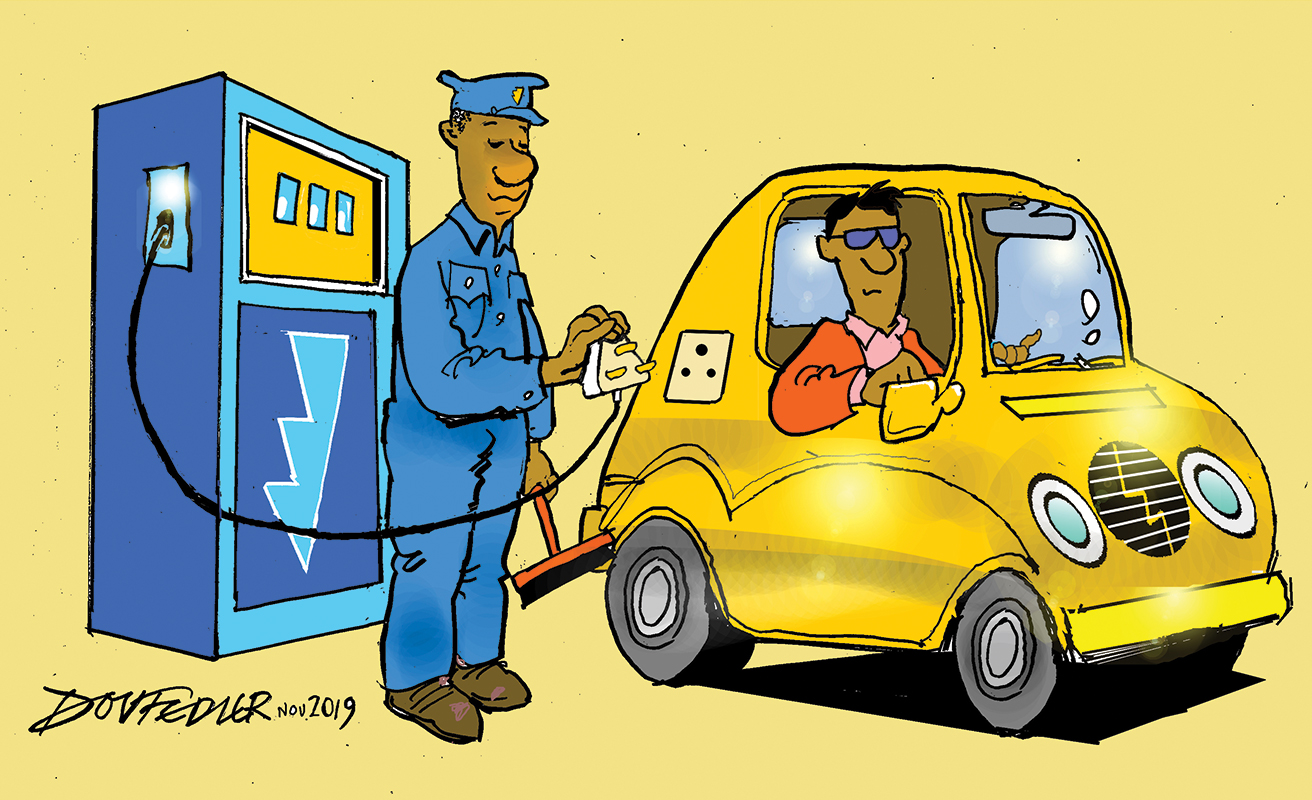 The global auto sales market is in flux. Over the past 12 months, just over 90 million light vehicles have been sold across the globe, down from the peak of over 97 million sold during the 12 months up until August 2018. The reasons for the decline are varied and include delays in manufacturers adjusting to increasing emission standards, weak consumer spending, and long-term structural trends that have reduced the need for vehicle ownership (such as ride-sharing and more people working from home).
Global light vehicle sales over rolling 12m (millions)

4.5%
Percentage of total car sales that are electric vehicle sales in Germany
6.8%
Percentage of total car sales that are electric vehicle sales in China
Despite the decline in aggregate vehicle sales, electric vehicle sales are booming. Electric vehicle sales now make up 4.5% of total car sales in Germany, up from 1.3% in 2016. Alternative energy vehicle sales now account for 6.8% of vehicle sales in China, up from 1.1% in 2016.
Over the past six years, the US Energy Information Administration has raised its estimate of electric vehicle sales in 2030 by more than 10-fold. As an example of the shift, Amazon announced that it's buying 100,000 electric delivery vehicles and China has fully replaced its bus fleet with hydrogen fuel cell-driven buses. Bloomberg analysts expect electric vehicle sales to overtake internal combustion vehicle sales within 20 years.  
A challenge for platinum producers
The changing nature of vehicle sales has material importance for South Africa. Hydrogen fuel cells use platinum as a catalyst, but electric vehicles don't. Both technologies are currently being widely adopted – hydrogen fuel cells in China, Japan and Korea, and electric vehicles in Europe and the US. View it as this century's 'Betamax vs VHS' battle.
Platinum producers in SA are hoping to be on both sides of the battle and are investing in developing batteries that use platinum. The platinum mining industry faces severe risk should they fail, and batteries beat hydrogen fuel cells.
There are other, indirect consequences for South Africa too. Despite strong economic growth and a still increasing population, total diesel consumption in China peaked in 2016 and petrol demand has also recently stopped growing. Global oil demand is still growing but by much less than had previously been expected. At the beginning of the year, both OPEC and the International Energy Agency expected oil demand growth in 2019 of over 1.3 million barrels/day. Their latest forecasts are for growth of just over 1 million barrels/day.
The start of a structural shift away from petrol and diesel has coincided with the increased supply of oil from the US, as fracking has taken off. For the first time on record, the US is now a net exporter ofcrude oil and refined product.
The IPO prospectus for Aramco, the Saudi government-controlled petroleum firm, includes a report by independent consultants HIS that forecasts global oil demand to peak in just over 15 years. The start of a structural shift away from petrol and diesel has coincided with the increased supply of oil from the US, as fracking has taken off. For the first time on record, the US is now a net exporter of crude oil and refined product. It's increasingly hard to build a long-term bull case for oil.
There are other tectonic plates that will shift, as the internal combustion engine loses support. Electric vehicles require fewer people to put together. Estimates from Ford point to electric cars requiring 30% fewer hours of labour to construct and requiring 50% less factory floor space. Auto employment across the world is under threat and unions are worried.
Currently, car producers are reliant on China for a number of the minerals that go into the batteries for electric vehicles. Given the trade dispute between the US and China, and presumably the potential for a longer-term standoff, the US is looking to source minerals elsewhere. The US government recently announced an initiative with nine countries (SA is not among them) to discover and develop reserves of minerals used to make electric vehicles.
Increased demand for electricity
In SA it's not clear that we will have the electricity generating capacity to power a large fleet of electric vehicles. In addition, the prospect of over 4,500 petrol stations becoming redundant and the associated retrenchments must send a shudder down government spines.
Further down the line, car manufacturing, original equipment, vehicle servicing, and other ancillary industries will need to adapt. Business models will have to change, and new skills will be needed to maintain the growing fleet of electric vehicles.
On the plus side, we've seen new technologies disrupt the status quo before, but know that this can also create new opportunities for growth. Other beneficial effects, like reduced pollution in urban areas, also need to be factored in. There may also be opportunities to channel renewable energy sources to charge batteries.
One thing is certain: the global vehicle space is undergoing a sea change and SA will be pulled along for the ride. The prospect of lower energy prices could be helpful but also offset by the prospect of a fall in demand for platinum. It will be hugely influential for SA but is largely out of our hands. SA investors, therefore, need to keep a close eye on developments in the global auto space.
About the author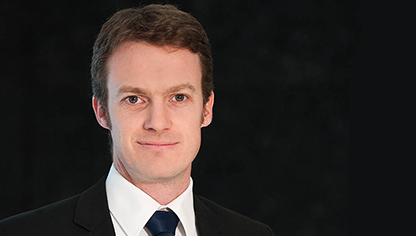 Chris Holdsworth
Investment strategist
Chris holds an MSc (Statistics) and is a CFA. He joined Investec in 2007 as a quantitative analyst for the institutional equities team. He started covering strategy from the beginning of 2013 and headed up the research team from 2017. At the beginning of 2019, he moved to the Wealth and Investment (SA) Team as Chief Investment Strategist. He is also a member of the Global Investment Strategy Group and Chair of the Global Sector View Group.
Get Focus insights straight to your inbox