Get Focus insights straight to your inbox
Ziyaad Sarang of ICIB Power and Infrastructure Finance team, chats to Fumani Mthembi about South Africa's emerging class of young black industrialists, and how the country's energy crisis could present an opportunity for infrastructure development and economic growth.
Fumani also opens up about her own journey as a black woman in a leadership role and what elements were essential to her success. Fumani co-founded Pele Energy some 12-years ago. The company is the largest one hundred percent black-owned energy and development company in South Africa. 
Ziyaad talks passionately about the success of South Africa's renewable energy independent power procurement program, or REIPPP for short, which is outperforming almost all targets. Ziyaad says it's the gold standard for public-private partnerships and its success is something that should be more appreciated by locals, as globally it's considered very highly. 
Sarang is also buoyed by the recent signs of the trust deficit between the state and business, improving. He says dialogue and attitudes are taking on a problem-solving, positive tone. "One such example is the sub generation licenses. The private sector was expecting 50 megawatts from the energy ministry, or DMRE, and we got 100 megawatts. That's going to have a substantial impact on investment and power being brought onto the grid," commented Sarang. 
Prefer to listen on the go?
Listen to a podcast of the full discussion between Fumani Mthembi and Ziyaad Sarang.
Key comments from Fumani Mthembi
On her journey as an entrepreneur and founding Pele Energy group
"It's been a journey that's been led by passion. We started an energy company, without any of us having any technical expertise in energy. We understood the end game. We can buy the technical skills but you can't buy passion, you can't buy vision, and those are the things that we brought to the table. As a journey, 'eventful' describes it in a single word.
"Our coming into business wasn't driven by a passion for energy, it was really a passion for development and transformation and energy was the conduit. It was the right thing at the right time. It aligned with our values.
"We wanted to be on the right side of history, and we could see then the growing conversation on climate change. I've completed my Master's in Science and Development and one of the focus areas was climate change and so we wanted to respond to those issues in as creative a manner as possible so that we would have a unique value proposition in society.
"And so, the emergence of the Renewable Energy Independent Power Producer Procurement (REIPPP) Programme at the same time as the start of our business then gave us the perfect plug, that's how we found ourselves in the energy space, and were awarded a project in the very first round of REIPPP. And that then gave a very concrete identity to our business."
6,000MW
Amount of power produced in first four rounds
55,000
Number of jobs created
5,000MW
Power plugged into grid
Why REIPPP should make us proud
"When we talk about REIPPP we are talking about a state-driven programme, and I want to reiterate that this is something created by the South African government, post '94 with the intention to deliver power and development.
"Power is central and on its own has many developmental benefits for society, there's access for households and business, and therefore, it fuels the entire socio-economy.
"But you don't fully develop society by taking a consumption perspective on what needs to be done. And so, the state understood that we need to create the possibilities for our own people to have the ability to play a producer role in this.
"Now what isn't known is the fact that IPP has gone beyond their own committed targets, in delivering on jobs, on top management, etc. The lesson here is around public-private partnerships. The quality of REIPPP contracts. And it's something that other state procurement programmes can learn from. 
"There is such a well-designed incentive system that sort of pushes IPPs to do better on these developmental goals, which aren't even core to producing electricity.

"What makes me sad is that it almost seems like we suffer from amnesia in our country. REIPPP is here in broad daylight. The facts of REIPPP, the reports produced by the Energy Department on a quarterly basis, tell you what this programme is about and what it has achieved. And yet our society has no idea."
Building a black industrialist class
"When you take a whole lifecycle perspective, you'll start to ask different questions of the black people who participate. Take a macroeconomic development perspective, once you start writing the rules of the programme, I think what you'll ask for isn't just black ownership, but black participation.
"You need to start to have an actual category that says, tell me how the black owners are also participants.
"It's so important to create an industrial class within South Africa across the value chain. Because going into the rest of the continent our advantage is never going to be solar panels, other geographies have mastered the manufacturing of solar panels.
"But we can do so much more because the value chain is so diverse, there is an opportunity here for us to work together at an accelerated pace because we've got the lessons.
"We can really transform the lives of ordinary Africans hopefully within the ambit of agenda 2063."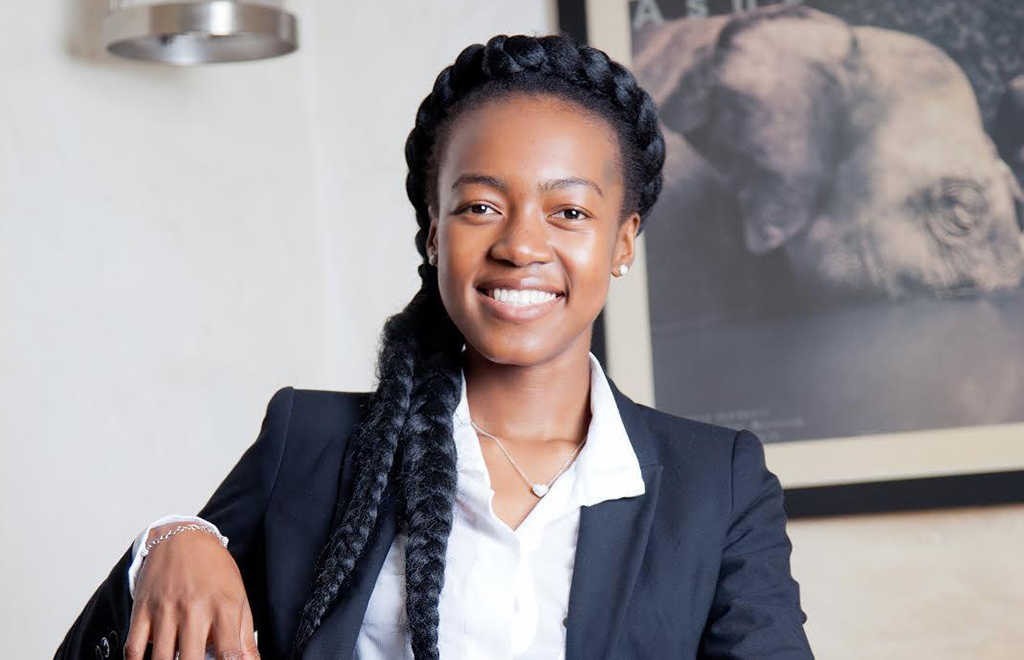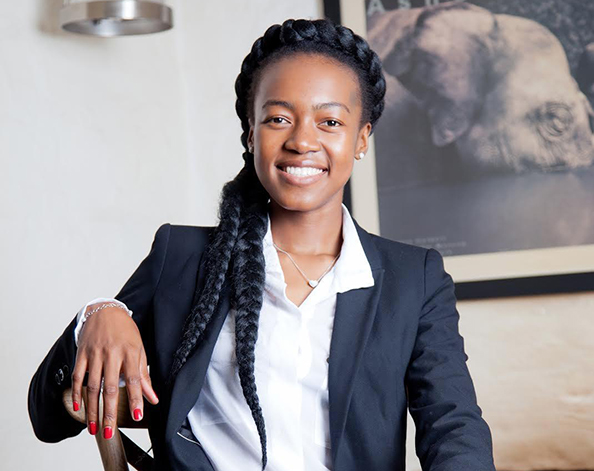 Fumani Mthembi, Pele Energy co-founder and Knowledge Pele MD
Our government can revive the economy through infrastructure development. We have an amazing ten-year track record of doing it within REIPPP. It's the beginning of the kind of future that we can all hope for.
Growth and development predicated on investment in infrastructure
"A 1% increase in infrastructure stock results in a 1% increase in GDP growth, right. That's not a small thing.
"I think it's important for everyone who's in the sector and society in general, to take a perspective on infrastructure that is not about deals and transactions and the single highway, but around the total impact of having an infrastructure sector that is booming and thriving.
"It delivers all these other benefits. And for genuine growth and development, there's no way forward without infrastructure, without investments in human capital, and without continuous innovation.
"And so, if I was a young person, I'd say, I'm about to become a part of something big, it's never going to be the story of a single entity or a single person.
"But it's about all of us pulling together to really transform our society for the better. Now as South Africans we know all the ways in which our country isn't where we'd like it to be.
"We have a very high number of people who haven't access to electricity as an example. We're also living through a very difficult period in terms of the consistency of supplies, so we experience load shedding, which means there's something to be done, something quite fundamental in the infrastructure space, looking at power on its own."
Turning SA's infrastructure deficit into economic freedom
"Now, these problems, they're infrastructure problems, but they're also massive opportunities for the holistic development of our economy. When you think about any single project, whether it's a dam or a highway or a power plant, all the things that go into that, from a value chain perspective, also constitute entire worlds."
"Those are more jobs, those are more industries, those are more capabilities, from manufacturing to even the sort of core work that I do: the research, the community development.
"All those things emanate out of these projects, and therefore, it's possible to develop so many pieces of our economy to create so much more opportunity in our country.
"It can be one that has room for all these young people that are coming into their own and trying to find their feet and the economy.
"We don't live in the most friendly environment from an entrepreneurial perspective, it's not like there's venture capital all over the show willing to back any and all ideas. That's a constraint. That's the nature of things right now.
"In the future, I think things will change. And I think young entrepreneurs like myself, given time, and a bit more personal capital, will absolutely participate in venture capital. So, there is a bright future ahead, it's all about betting on yourself today."
About the author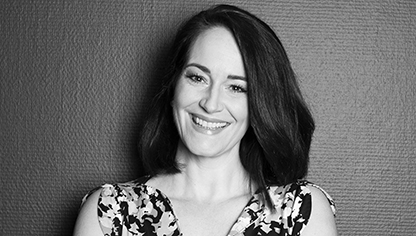 Caroline Edey-van Wyk
Brand Editor
Colloquially known as Investec's "storyteller," Caroline curates and produces all the content that underpins Investec's Out of the Ordinary brand promise. She works across the business but specialises in the areas of Sustainability, CSI, Sponsorships and HR. Caroline holds a Bachelor of Journalism degree in Political Science and Broadcasting - cum laude. Before she joined Investec she was a broadcast journalist at Sky News and eNCA.