The presence of important art museums in a country or city is a major tourism drawcard, and those cities with a number of galleries or museums can offer packages to tourists seeking the full cultural experience. 
It's not just foreign tourists and collectors who bring in the revenues for cities – locals can also enjoy these exhibitions. Indeed, the presence of high quality galleries and museums can be an attraction for those wishing to live in a city or region – whether they're students, professionals or retirees.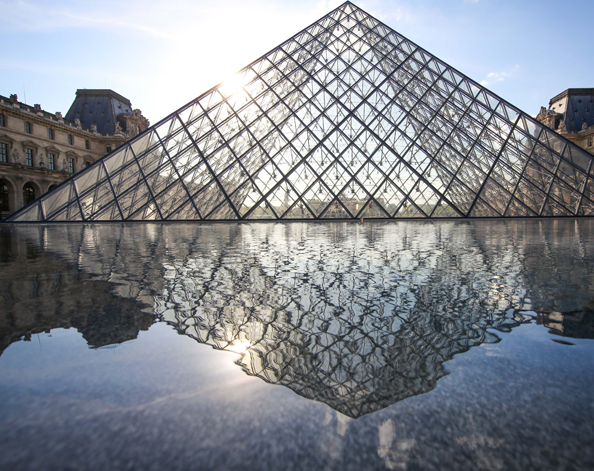 The Art Newspaper
In 2019, the Louvre maintained its position as the world's most popular museum with 9.6 million visitors.
It's not just the traditional western countries and cities that draw visitors to their galleries and museums. Three of the top 10 most popular exhibitions in 2019 were in Tokyo, while the National Museum of China (Beijing) was the second most visited museum after the Louvre with 7.3 million visitors in 2019.
The most visited museums in 2019
Museum
Visitors (millions)
Louvre (Paris)
9.6
National Museum of China (Beijing)
7.3
Vatican Museum (Rome)
6.9
Metropolitan Museum (New York)
6.5
British Museum (London)
6.2
Tate Modern (London)
6.098
National Gallery (London)
6.011
State Hermitage Museum (St Petersburg)
4.9
Reina Sofia (Madrid)
4.4
National Gallery of Art (Washington DC)
4.0
Museums in the UK also did well in 2019, with three of the most visited museums in the world, namely The Tate Modern, the National Gallery and the British Museum. This may have been the result of Brexit. The weaker pound would have made London and its cultural locations more affordable for many prospective visitors.
However, currency depreciation can be a double-edged sword. A weaker pound may help boost sales and attract tourists, but these benefits could dissipate with time if the best works are sold off to buyers from countries with stronger currencies.
Top-performing art exhibitions
Beyond Paris, London, Rome and New York, a number of other cities enjoyed large visitor numbers for specific exhibitions in 2019, as the tables below show.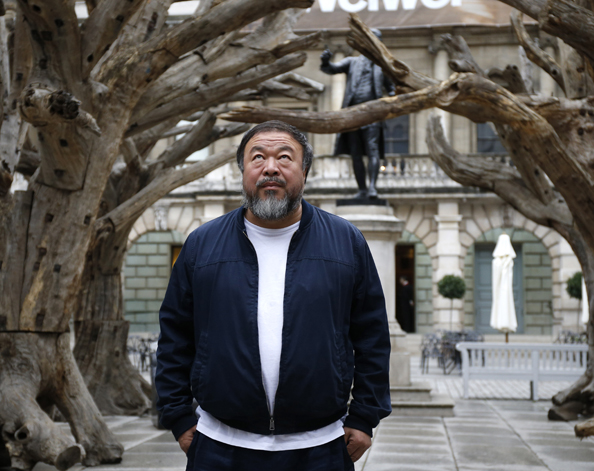 The Art Newspaper
Ai Weiwei is officially the world's most popular artist. His travelling survey in Brazil was the highest-ranking show by a single artist in terms of visitor figures in 2019. More than 1.1 million people came to view his work. In Rio de Janeiro, it was seen by 9,172 visitors a day (around 600,000 in total).
2019's most popular exhibitions
Daily
Total
Exhibition
Venue
City
Dates
11,380
663,265
*DreamWorks
Centro Cultural Banco do Brasil
Rio de Janeiro
6 Feb-15 Apr
9,277
605,674
*DreamWorks
Centro Cultural Banco do Brasil
Belo Horizonte
15 May-29 Jul
9,172
598,818
*Ai Weiwei: Root
Centro Cultural Banco do Brasil
Rio de Janeiro
21 Aug-4 Nov
8,931
669,846
Munch: a Retrospective
Tokyo Metropolitan Art Museum
Tokyo
27 Oct 18-20 Jan
7,808
577,828
Gustav Klimt: Vienna, Japan 1900
Tokyo Metropolitan Art Museum
Tokyo
23 Apr-10 Jul
7,735
1,423,170
Tutankhamun: Treasures of Golden Pharoah
La Villette
Paris
23 Mar-22 Sep
7,697
463,991
To-ji Temple: Kukai and Sculpture Mandala
Tokyo National Museum
Tokyo
26 Mar-2 Jun
7,026
676,5031
Jean-Michel Basquiat/Egon Schiele
Foundation Louis Vuitton
Paris
3 Oct 18-21 Jan
6,188
1,677,000
*Diane Arbus: Box of Ten Photographs
Smithsonian (SAAM)
Washington, DC
6 Apr18-27 Jan
6,019
356,867
*50 Years of Realism: Photorealism to VR
Central Cultural Banco de Brasil
Rio de Janeiro
22 May-29 Jul
*An asterisk indicates that entrance to the exhibition and the museum was free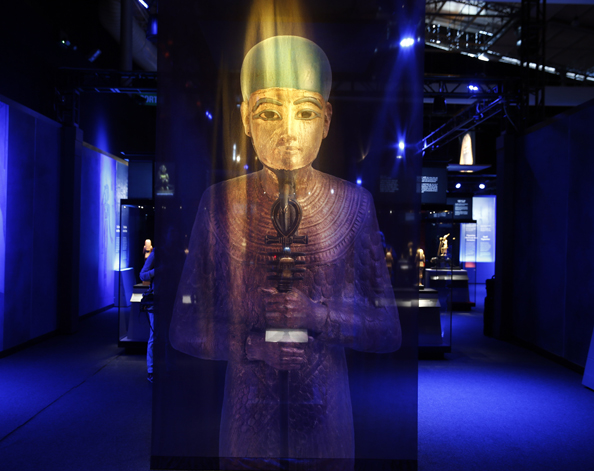 The Art Newspaper
Some 7,735 visitors a day (1.4 million overall) visited the Tutankhamun exhibition at the Grande Halle de la Villette in Paris. It was the last chance to see the Boy King's tomb treasures before they return permanently to their new home in Cairo's Grand Egyptian Museum.
The Bilbao effect - investing in art museums
Cities can also position themselves as fine art hubs by investing in art museums. One good  example is Bilbao in Spain's Basque Country. Once the centre of the country's steel industry, Bilbao has managed to reposition itself as an art tourism hub, thanks to the ambitious construction of the Guggenheim Bilbao (pictured below) that was inaugurated in 1997.
A collaboration between the Basque government and the Solomon R Guggenheim Foundation, the Guggenheim Bilbao was designed by renowned Canadian- American architect Frank Gehry at a cost of US$89m (mostly paid for by Basque taxpayers).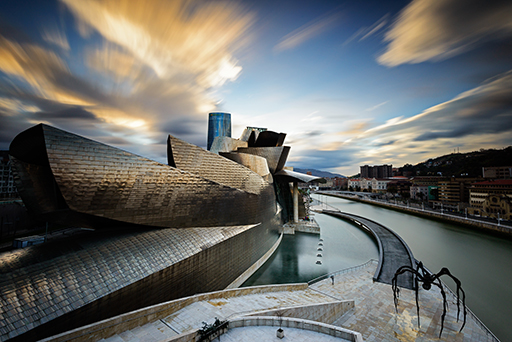 22 million
Visitors to Guggenheim since 1997
The museum, with its striking exterior and permanent external pieces by Jeff Koons, has given rise to the term the "Bilbao effect" whereby a museum can transform a city.
With over 22 million visitors since its opening in 1997 (two thirds of who came from abroad), the museum has certainly had a positive impact on Bilbao, more than paying off the cost to build it through resulting economic activity, estimated at €400 million per year.
Arguably though, the museum is more of an attraction as an architectural feature – much like the Eiffel Tower in Paris or the Sydney Opera House – than simply as a receptacle of great art.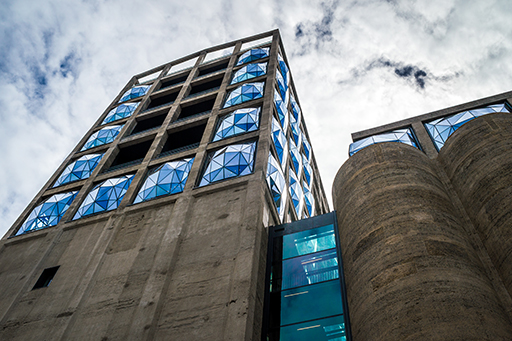 In a similar vein, Cape Town opened the Zeitz Museum of Contemporary Art Africa (MOCAA) at the V&A Waterfront (pictured above) in 2017. The museum welcomed 350 000 in its inaugural year.
The Zeitz MOCAA is the first major museum dedicated to contemporary art on the African continent.
The Zeitz MOCAA was awarded the overall Cultural Destination of the Year at the Leading Cultural Destinations Awards in 2018. Dubbed the "Oscars of the museum world", the Awards recognise the world's best cultural destinations. It is fast becoming one of Cape Town's biggest tourist money spinners, with Tripadvisor ranking the museum 8th in the list of the city's top attractions in 2020.
About the author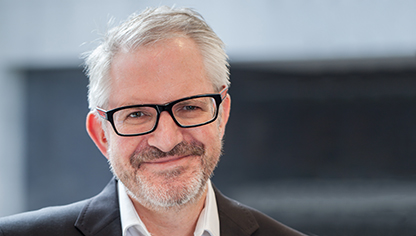 Patrick Lawlor
Editor
Patrick writes and edits content for Investec Wealth & Investment, and Corporate and Institutional Banking, including editing the Daily View, Monthly View, and One Magazine - an online publication for Investec's Wealth clients. Patrick was a financial journalist for many years for publications such as Financial Mail, Finweek, and Business Report. He holds a BA and a PDM (Bus.Admin.) both from Wits University.